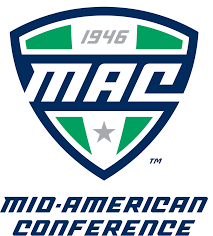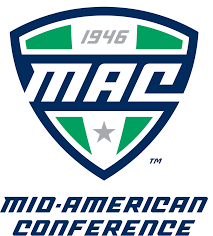 There are dozen teams in two divisions of the Mid-American Conference (MAC) and our 2016 MAC college football preview sees two teams as having some national impact. Of the two divisions in the MAC, the West is the most competitive. In our analysis, the Western Michigan Broncos and Toledo Rockets are the strongest clubs with perennial player, the Northern Illinois Huskies, in the mix. The Central Michigan Chippewas, also in the West, will be competitive too. From the East, the Bowling Green Falcons are best and strongest in that division.
Rundown MAC West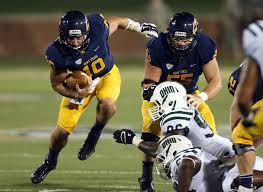 Of all teams in the MAC, Western Michigan brings the best offense to the field. QB Zach Terrell, WR Corey Davis, and RB Jamauri Bogan make for a potent offensive thrust. Where the Broncos are wanting is on defense, where they have problems on the line and in their secondary. Toledo looks to be very competitive. Their O-line personnel, running backs, and receivers are all solid. There's concern at QB and a lot of rookies who have to step up. By the way, Northern Illinois should not be forgotten. The Huskies, who finished in a four-way tie for first in the West, see 13 starters return. QB Drew Hare is top-notch.
Another good team in this division is Central Michigan. Senior QB Cooper Rush is the best in the league and he has some fine receivers to hit. However, he may find himself rushed and sacked a lot due to a porous O-line. Both Eastern Michigan and Ball State are wanting in most areas.
MAC West Predicted Finish
Toledo
Western Michigan
Northern Illinois
Central Michigan
Eastern Michigan
Ball State
Rundown MAC East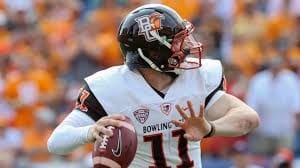 Bowling Green is strong on the offensive line and in their receiving unit. But they have had to replace their head coach, starting QB, and more. Still, the Falcons are most likely the best in the East. With the Falcons having to rebuild, there may be an opening for the Ohio Bobcats. Along with the fact that they have 18 starters returning, the Bobcats also play an amazingly easy schedule. Their running game should be sound, and they will field a good defense.
The Akron Zips will be challenged on offense due to their exceptionally weak frontline, while the Buffalo Bulls put one of the most inexperienced teams in NCAA football on the field. Kent State has one of the most experienced clubs in the nation, but the talent and depth are not there. Finally, Miami (Ohio) is wanting in just about everyway.
MAC East Predicted Finish
Bowling Green
Ohio
Akron
Kent State
Buffalo
Miami (Ohio)
2016 MAC College Football Preview Final Word
The big game in the MAC will occur on October 8th when Northern Illinois travels to Michigan to play the Broncos. Our 2016 MAC college football preview sees this as a major test for both teams. The matchup between Toledo and Western Michigan on November 25th could decide the division title.