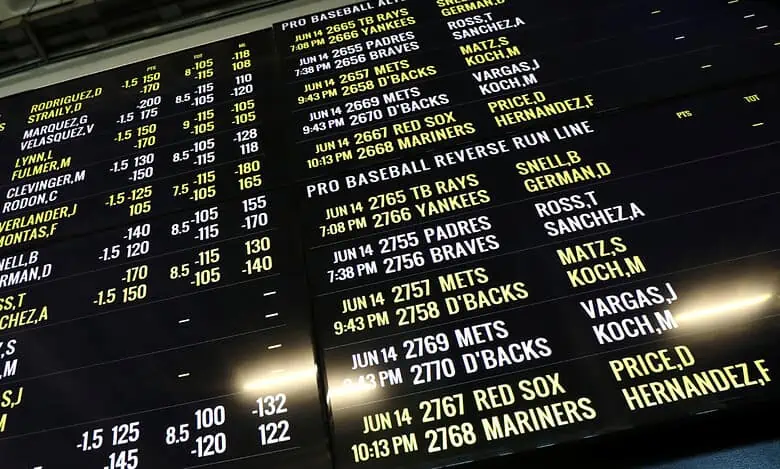 The launch of sports betting in the state of Kentucky is set to happen next month, and things continue to fall into place. Retail sportsbooks are going to be able to launch on September 7, and online sportsbooks can go live on September 28.
The Kentucky Horse Racing Commission will be having a meeting on August 22, and that is when the sports betting licenses should be handed out. Sports betting was only signed into law back on March 31, and the commission has taken an extremely aggressive approach in order to get to this point.
Sports betting is going to run through the horse racing tracks in the state, and there are nine of them that are allowed to offer sports betting. Currently, there are just seven of them that have applied for a license, but others could join at any time.
Sportsbooks that are able to launch in Kentucky should see plenty of action right away as the retail sportsbooks will open on the same date as the start of the NFL season. Kentucky will be joining a long list of states in the Midwest that already have a sports betting market established.
Big Names Coming to Kentucky
Nothing will be official until the sports betting licenses are handed out after the August 22 meeting, but Governor Andy Beshear provided a bit of insight this week. There are currently seven applicants that have been named, and they include some of the biggest names in the entire industry.
FanDuel has partnered with Churchill Downs, and that operator is going to be receiving one of the seven licenses. The Red Mile has agreed to a deal with Caesars, bringing another popular sports betting option to the state.
The other named applicants for sports betting in Kentucky include bet365, BetMGM, Circa, DraftKings, and Penn Sports Interactive. PENN Entertainment just made a big announcement this week as it has agreed to partner with ESPN to launch ESPN BET.
Circa and bet365 don't have a huge footprint yet throughout the United States, but both companies have been looking to expand in recent months. Circa Sports is also set to launch in Illinois this Fall, as the Midwest is clearly a priority for the company.
BetMGM Looking to Lead
While DraftKings and FanDuel are the clear leaders when it comes to sports betting throughout the United States, BetMGM is looking to lead the way in Kentucky. BetMGM will be offering retail betting at Sandy's Racing and Gaming, and it will also offer online betting through its popular app.
BetMGM has partnered with Revolutionary Racing Kentucky, and that comes with a pretty massive investment when it comes to gambling. Revolutionary Racing Kentucky has announced plans to construct a $75 million gaming facility at the race track, complete with a massive retail sportsbook.
Racing won't officially begin at Sandy's racetrack until 2025, but the gaming will be available much sooner. This type of commitment should help make BetMGM a big name in Kentucky, especially when it comes to retail sports wagering.