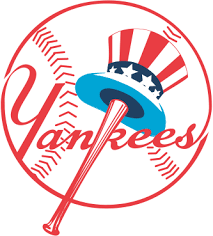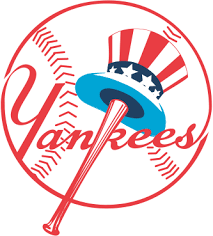 In creating our 2017 New York Yankees preview, it's important to note that last season the Bronx Bombers missed the playoffs for the third time in five seasons. In 2016, the Yankees (84-78) finished fourth in the AL East in what is probably the most competitive division in the league. Although they got rid of a lot of their top moneymakers and premium players during the trade deadline, the Yanks still stayed in the hunt for a playoff spot through August. Then, like many ill-equipped teams, they started to wear down and fade away. Will 2017 result in the Yanks offering more of the same?
Starting Pitching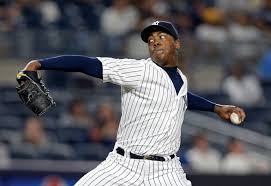 You don't have to go too deep into the rotation to have the starting pitching for the Yankees look questionable. Their number one starter is Masahiro Tanaka (R, 14-4 W/L, 3.07 ERA). In 2016, Tanaka led the team in wins and ERA as well as strikeouts (201), WHIP (1.08) and OPS (.645). He's the anchor of what may be a drifting group. After Tanaka, the number two starter by default is the aging C.C. Sabathia (L, 9-12 W/L, 3.91 ERA). Although he's still productive and had a good comeback season last year, Sabathia is dealing with a bad knee and weight and age issues.
Michael Pineda (R, 6-12 W/L, 4.82 ERA), who is 28, had a tough time keeping runs off the board. Starter Nathan Eovaldi was out with an injury last season and underwent Tommy John surgery. He may miss this season too. The bottom line regarding starters in our 2017 New York Yankees preview is pay attention to spring training to see what guys will fill out the Yankee rotation.
Bullpen
The good news when it comes to closers is that the Yankees have resigned Aroldis Chapman. Chapman went to the Cubs during last season's trade deadline and helped them win the World Series. Now he's back with some major postseason experience. Before going to Chicago, the lefty notched 20 saves and three wins and posted an ERA of 2.01 for the Yanks. The setup man will be Dellin Betanes (R, 3-6 W/L, 3.08 ERA, 12 SV), who closed last season after Chapman was traded. Betanes is one of the best setup guys in the majors. Tyler Clippard (R, 2-3 W/L, 4.30 ERA, 1 SV) may also serve in the setup role. Middle relief needs some help. Jonathan Holder (R, 0-0, 5.8 ERA), who came up in September, showed promise and will get a chance.
Hitting and Fielding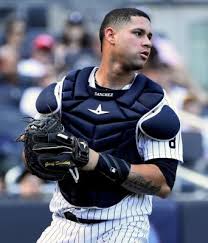 NY's first baseman Mark Teixeira and third baseman Alex Rodriguez retired, leaving the team with some holes to fill. Either Greg Bird or Tyler Austin will most likely replaced Teixeira, a switch hitter, at first base. Bird, a 24-year-old left-handed hitter, looked good in 2015, but he missed all of 2016 with an injury. Right-handed hitter Austin batted .241 and had five homers and 12 RBI over 31 games last season. Third base looks to be the territory that Chase Headley (.253 BA, 14 HR, 51 RBI). At short, Didi Gregorius (.276 BA, 20 HR, 70 RBI) had a good season and proved to be a decent fielder. At second, Starlin Castro (.270 BA, 21 HR, 70 RBI) tied Gregorius for most RBI. Castro is not as solid a fielder as Gregorius. Catcher Gary Sanchez (.299 BA, 20 HR, 42 RBI) had an amazing rookie season behind and at the plate. Can he do it again?
Brett Gardner (.261 BA, 7 HR, 41 RBI), 2016 Gold Glove leftfielder, has been a solid in the outfield. Jacoby Ellsbury (.263 BA, 9 HR, 56 RBI) has been less consistent in center. As they did last year, Gardner and Ellsbury will bat one and two. Right field may go to one of two underperforming hitters from last season, Aaron Hicks or Aaron Judge. Veteran Matt Holliday, who can play in the outfield, has signed a one-year, $13-million contract to DH. He has a fine OBP, which should help the Yankees create some more runs.
Coaching and Management
Manager Joe Giraldi likes to play vets. But he won't have that luxury this season. Giraldi has been Yankee skipper for a decade and last season the Yankee's 84 wins tied for the team's fewest since Giraldi took over from Joe Torre. Brian Cashman, who has been Yankee GM since 1998, making him the senior guy in the league, certainly knows what this team needs to win. But do they have it or can he get it?
2017 New York Yankees Preview Final Word
It's been four years since the Bronx Bombers have won a playoff game. That string may continue as our 2017 New York Yankees preview finds that this team is lacking starting pitching as well as explosive hitting. For New York to be competitive Sanchez will need to perform well, as will Holliday, Ellsbury and Gardner. Finally, the starting rotation has to be firmed up.
2017 New York Yankees Preview Projected Finish: 4th AL East