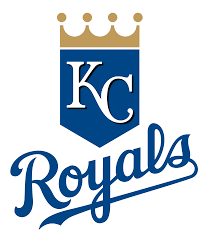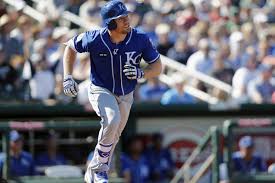 Last season, the Kansas City Royals (80-82) finished third in the AL Central, 22 games out of first and five games away from a wild card. We can expect about the same from this team in 2018, which in 2014 made it into the playoffs and took the ALCS as a wild card and the following season won the division, pennant, and World Series. Since taking it all down, the Royals have won an average of 80.5 games over the past two seasons. Our Kansas City Royals 2018 preview projects this team to take third for a third straight season.
Pitching
Last season, the pitching numbers for this team were below average. The Royals were 25th in opponent batting average (.265), tied for 13th in wins (80) and saves (39), and 20th in ERA (4.61). In the AL, they were tied for third highest in hits per nine innings (9.3) and their 7.6 K/9 was third lowest.
Starters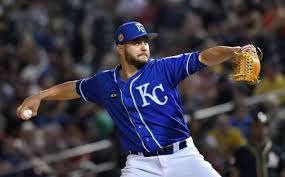 In 2017, only one Kansas City starter had a winning record. That was rookie Jakob Junis (9-3 W/L, 4.30 ERA, 7.3 K/9), who is expected to be fourth in the rotation. If this team is going to be successful, number one starter Danny Duffy (9-10 W/L, 3.81 ERA, 8.0 K/9), a lefty, and the second man in the rotation, righty Ian Kennedy (5-13 W/L, 5.38 ERA, 7.7 K/9), will need to be more consistent. Plus, KC's third starter, Jason Hammel (8-13 W/L, 5.29 ERA, 5.9 K/9), has to lower his ERA. It's hoped that Nate Karns (2-2 W/L, 4.17 ERA, 10.1 K/9), who was greatly hampered by an injury last season, making just eight starters and missing the final three months due to surgery, will be able to contribute in the fifth spot.
Relievers
In 2017, closer Kevin Herrera (4.25 ERA, 26 SVs, 8.5 K/9), certainly struggled. He was taken out of the role as closer after being pulled in the ninth in five of his last 17 appearances. When righty Brandon Maurer (3-6 W/L, 6.52 ERA, 9.0 K/9) is on, he's tough to hit, but when he's off, he can give up runs at will. Lefty Ryan Butcher (4-3 W/L, 2.89 ERA, 9.0 K/9) proved to be tough to hit last season.
Everyday Players
With a .259 team batting average, KC ranked 11th in the majors. Two other prime stats include 1,005 players LOB, which is the lowest in the league, and their 91 stolen bases, which places them tied for 10th. After that, there's a definite falloff, as the team was 26th in RBI with 660, 24th in runs with 702, and 20th in round trippers with 193. One reason they left so few players on base was the fact that they put so few players on the bases. Their on-base percentage was .311 (28th). They were fifth in fielding (.987) but tied for 16th in DPs with 145.
Hitting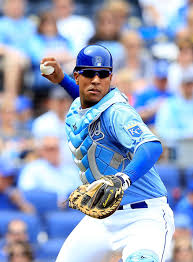 After the All-Star break, second baseman and leadoff man Whit Merrifield (.288 BA, 78 RBI, 19 HR) was an offensive machine, as he smacked 94 hits. Second in the order is second-year, MLB right fielder Jorge Bonifacio (.255 BA, 40 RBI, 17 HR). He notched 17 round trippers as a rookie. Two home run guys, first baseman Brandon Moss (.207 BA, 50 RBI, 22 HR) and catcher Salvador Perez (.268 BA, 80 RBI, 27 HR), bat third and fourth. Alex Gordon (.208 BA, 45 RBI, 9 HR), who struggled in 2016 and 2017, looks to turn it around this season.
DH Jorge Soler (.144 BA, 6 RBI, 2 HR) has knocked the cover off the ball in Triple-A but has struggled in the majors. Three hitters follow him, Cheslor Cuthbert (.231 BA, 18 RBI, 2 HR), Paulo Orlando (.198 BA, 6 RBI, 2 HR), and Raul Mondesi (.170 BA, 3 RBI, 1 HR), and each needs to show marked improvement.
Defense
At second, Merrifield offered fine range and good hands, while shortstop Mondesi performed less than adequately. Behind the plate, the hulking Perez struggled with mobility and pitch framing. At the corners, first baseman Moss has a tough time with range, although he has a pretty good glove, while third baseman Cuthbert also has limited range.
In the outfield, Gordon is a Gold Glover in left. He's got great tracking skills and a strong and accurate arm. With Bonifacio in right and Orlando in center, the Royals have two decent fielders, but neither is a good enough hitter at this point to really be considered a quality everyday player.
Management and Front Office
This is a franchise that appears to be dedicated to rebuilding. GM Dayton Moore, who was much sought-after by the Braves, has become an expert at retooling small-market teams. He starts his 14th year in the general manager job and looks ready to work towards improving this club. Manager Ned Yost, who has 629 wins in eight years with the Royals, may be in the latter part of his career. He's on-board for 2018, but may decide to call it quits after that.
Kansas City Royals 2018 Preview: Final Word
The Royals, who are in one of the weaker divisions, will most likely struggle this season. But with a few essential additions, they could be competitive again. They can use an uptick in the last four spots of the batting order and are in need to some remedial work when it comes to the pitching staff. At this point, our City Royals 2018 preview finds that this team will most likely occupy third in the AL Central for one more season.
Projected Finish: 3rd AL Central, Record: 81-81