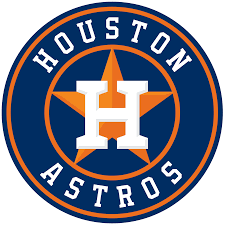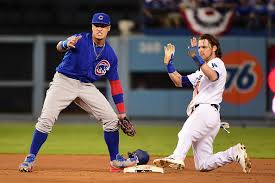 The Houston Astros (101-61) have been to the playoffs twice in the past three years. In 2015, they were second in the AL West, earning a wild card slot. Last season, they won the division, took the ALCS, and then beat the Dodgers to win the World Series. Our Houston Astros 2018 preview anticipates this team having a shot at repeating last year's performance. It won't be easy, but it certainly is possible.
Pitching
Last season, the Astros had a solid group of hurlers. They were 11th in ERA with a 4.12 mark, sixth in opponent OB% at .240, and tied for sixth in saves, notching 45. They were second in strikeouts with 9.9 per nine innings and tied for second in hits allowed with 8.2 per nine innings.
Starters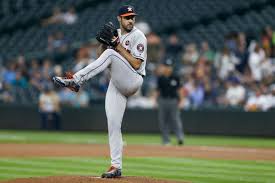 Four of the five starters were in double digits for wins last year. Ace Justin Verlander (15-8 W/L, 3.36 ERA, 9.6 K/9) was 10-3 over 16 starts and posted an ERA at that time od 1.92. Lefty Dallas Keuchel (14-5 W/L, 2.90 ERA, 7.7 K/9) proved to be exceptionally reliable, especially at home. The Astros mark was 16-7 when he started last season. Lance McCullers (7-4 W/L, 4.25 ERA, 10.0 K/9) proved to be tough to hit, while whenever Charlie Morton (14-7 W/L, 3.62 ERA, 10.0 K/9) started Houston was just about assured of a minimum outing of five innings. Number five starter Brad Peacock (13-2 W/L, 3.00 ERA, 11.0 K/9) had the best season of his seven-year MLB career, getting double-digit wins for the first time.
Relievers
The relief staff is proven and deep. Closer Ken Giles (2.30 ERA, 34 SVs, 11.9 K/9) had 34 saves, which was more than any Houston closer since Jose Valverde nailed down 44 in 2008. Chris Devenski (8-5 W/L, 2.68 ERA, 11.2 K/9) posted 100 Ks in 80.2 innings last season, while veteran Joe Smith appeared in 59 games.
Everyday Players
Hitting is Houston's thing. They were first in just about every major category, including batting average (.282), slugging percentage (.478), and RBI (854). However, they were not first in homers. The Astros ended up second in that category with 238. The team stole 98 bases (8th). In the field, their 153 double plays ranked them 12th while their .983 fielding percentage got them 21st in that category.
Hitting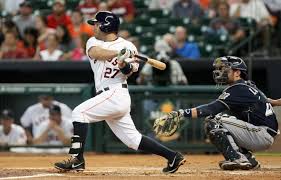 Fourth in the order, shortstop Carlos Correa (.315 BA, 84 RBI, 24 HRs) is a fearsome slugger, while leadoff hitter George Springer offers consistency and power. In the second spot, third baseman Alex Bregman (.284 BA, 71 RBI, 19 HRs) has speed, power, and the ability to lace multi-base hits almost at will. Third in the order, Jose Altuve (.346 BA, 81 RBI, 24 HRs) won his third batting title. Need we say more?
In the fifth spot, Josh Reddick (.314 BA, 82 RBI, 13 HRs) has proven time and again that he can do what's needed. He toed for the lead in sac flies last season. In 2017, Yulieski Gurriel (.299 BA, 75 RBI, 18 HRs) made a splash as a MLB rookie at the tender age of 33. He hit .300 or better every month except May. DH Evan Gattis (.263 BA, 55 RBI, 12 HRs), who had to deal with injuries last season, saw his numbers diminish. They should improve with good health. Marwin Gonzalez (.303 BA, 90 RBI, 23 HRs) was ferocious with runners in scoring position, as he hit .360 when that was the case. The ninth batter, catcher Brian McCann (.241 BA, 62 RBI, 18 HRs), is a solid homerun hitter.
Defense
Shortstop Correa is a better-than-average fielder and third baseman Bregman has solid skills. At second, Altuve is dependable and with Correa the two make a fine DP combo. McCann is less than average behind the plate and at the age of 34 requires a sound and stable backup. In the outfield, center and right are both well-manned with Springer and Reddick being the main guys respectively. Left field needs help as Fisher, who was a rookie last season, struggled.
Management and Front Office
Manager A.J. Hinch has done a fine job working the talent on this team. He's injected a positive atmosphere into the clubhouse, which has helped this team set its sights on winning. Plus, he ably works with the those in the front office. GM Jeff Luhnow has seen some of the talent he's invested in and fostered bloom.
Houston Astros 2018 Preview: Final Word
With hitters galore, an overall good group of fielders, and a sound and deep pitching staff, the Astros are loaded for bear. Hinch handled the team masterfully last season, and should be able to do just as well this year. Our Houston Astros 2018 preview projects that this team will take the West.
Projected Finish: 1st AL West, Record: 100-62