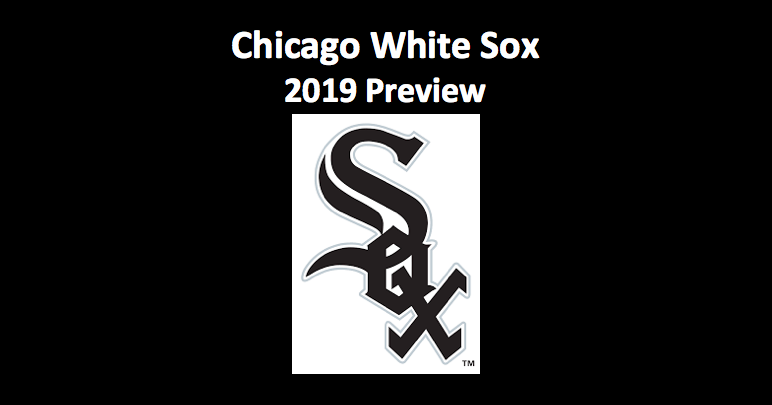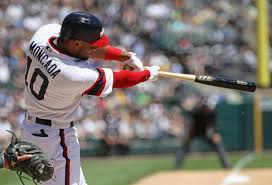 Last season, the Chicago White Sox (62-100) won five fewer games than they did in 2017, finishing 29 games out of first place. Their .383 winning percentage marked their worst performance over the past five seasons. Only two teams in the American League won fewer games, the hapless Baltimore Orioles in the AL East, and the decimated Central Division Kansas City Royals. Our 2019 Chicago White Sox preview does see this team making some progress this season. But we doubt a winning record is achievable. That will take a minimum of another season or two.
Pitching
The pitching staff is in transition. With that in mind, the starting rotation offers some hope for the future. But issues such as team ERA, which was 26th in the majors at 4.84, and saves, which totaled 34, putting them 27th, won't be fixed immediately. There's work to be done. Especially because the White Sox did not do well in the free agent market.
Starters
It is true that lefty Carlos Rodon (6-8 W/L, 4.18 ERA, 1.26 WHIP) does have magnificent potential. The former top draft pick has had issues with his shoulder and by the time he got to September last sesson, he had lost control of his slider. If Rodon does not earn the top starting spot, then our Chicago White Sox preview notes that righty Renaldo Lopez (7-10 W/L, 3.91 ERA, 1.27 WHIP) could get the nod. His 90-plus mph fastball keeps batters at bay. In 2018, with runners in scoring position, hitters were batting just .203 against him.
Another asset and clearly the number three hurler for the White Sox is Ivan Nova (9-9 W/L, 4.19 ERA, 1.28 WHIP). Nova brings fine-tuned control to the mound. He comes to the Sox from the Pirates and will replace James Shields. Rounding out the starters are right hander Lucas Giolio (10-13 W/L, 6.13 ERA, 1.48 WHIP) and left hander Manny Banuelos. Some metrics marked Giolio, who topped the AL in walks with 90, as the worst starter in both leagues. His lifetime ERA stands at 5.48. Banuelos comes up from the minors where he averaged 10.5 K/9 in Triple-A last season. However, he has been plagued by arm problems.
Relievers
Righty Nate Jones (2-2 W/L, 3.00 ERA, 1.43 WHIP) offers a tough to hit cutter and a hard slider. As a rookie last season, lefty Jace Fry (2-3 W/L, 4.38 ERA, 1.11 WHIP) held hitters to a .194 BA and .567 OPS. Fry brings two effective pitches to the mound, a fine slider and a curveball that moves. One important addition to the pitching staff is closer Alex Clone (7-5 W/L, 3.03 ERA, 12 SVs), who last season was with Seattle and Tampa Bay. In 2017, when with the Rays, he led MLB in saves with 47. In the last three seasons, he's amassed 97 saves.
Everyday Players
The Chicago White Sox struck out 1,594 times last season. That set a new MLB record. They have eight players who each struck out 100 or more times. The team was 26th in on-base percentage (.302) and 24th in RBI (639). Chicago posted a .241 BA (21st), a .703 OPS (23rd), and a .401 slugging percentage (20th). In the field, the Sox were 27th with a .981 mark and tied for 16th on defense in double plays, making 134. Our 2019 Chicago White Sox preview also notes that this team certainly had some standout players, including veteran first baseman Jose Abreu and rookie right fielder Daniel Palka.
Hitting
Expect to see the top four batters in this order, Yoan Moncada (.235 BA, 61 RBI, 17 HR), Jose Abrue (.265 BA, 78 RBI, 22 HR), Yolmer Sanchez (.242 BA, 55 RBI, 8 HR), and Yonder Alonso (.250 BA, 83 RBI, 23 HR). Moncada struck out 217 times last season taking too many called third strikes. However, he does have a penchant for swatting extra-base hits. Abrue added 78 RBI to his five-year career total, accruing a total of 488 runs batted in. Sanchez, like Moncada, has to get the bat on the ball more. He struck out 138 times. Last season, the number one and three spots were major rally wreckers. Alonso had a career-high 83 RBI last season, and could be the DH. Although Abrue may occupy that spot too.
We also expect to see Eloy Jimenez, who batted .355 for Triple-A Charlotte last season, somewhere in the top half or middle of the batting order. If he's not in third position, then look for him right after the DH. Rookie Palka (.240 BA, 67 RBI, 27 HR) clobbered 27 round trippers in his first season, but he also struck out 34% of the time. Tim Anderson (.240 BA, 64 RBI, 20 HR) and Welington Castillo (.259 BA, 15 RBI, 6 HR) look to bat seventh and eighth with Adam Engel (.235 BA, 28 RBI, 6 HR) settling into the final spot.
Defense
The middle infield is patrolled by Moncada at second and Anderson at short. Both need to improve their leather skills. First base may be shared by both Abrue and Alonso. Abrue is in the final year of his contract, while Alonso, who has a similar skill set, comes to Chicago from Cleveland. Last season catcher Castillo had to serve an 80-day suspension for a PED violation. Despite that, and the fact that he's a decent hitter but has deficiencies behind the plate, he's back for another season. Also on hand to catch is James McCann, who was the primary backstop for the Tigers for four years. But he has struggled recently.
Rookie Jimenez will play left. He's a better hitter than fielder. Expect to see some mistakes out there this season. Also, Palka has power at the plate, but is a below-average fielder. In center, Engel found himself a Gold Glove finalist last season. He's expert at snatching would-be homers before they can get over the fence. But his hitting skills are subpar.
Management and Front Office
Our Chicago White Sox preview has noted that this organization is tight with the purse strings. They are 30th in the majors in payroll ($82.9 million). The White Sox may have some potential, but there's a big question about the abilities of manager Rick Renteria. He starts his third season, and that means this team needs to show some improvement. Renteria has to prove that he can develop young players, and he must get the team closer to the .500 mark.
2019 Chicago White Sox Preview: Final Word
Our Chicago White Sox preview observes that 2018 marked this team's sixth-straight losing season. Chicago was swept in 14 different series last year. Our 2019 Chicago White Sox preview does acknowledge that there should be some improvement. But we doubt that will result in a winning season. This ball club needs to nurture its young talent, and perhaps spend some cash to upgrade the starting rotation. They may then have a chance to compete in what is the weakest division in MLB.
Projected Finish: 3rd AL Central, Record: 69 – 93
LINKS