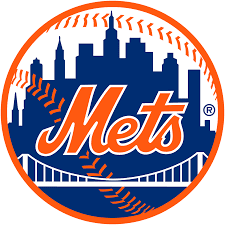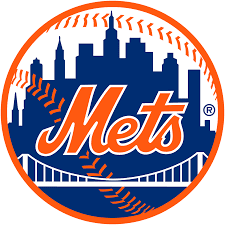 Last season the New York Mets (87-75) made it into the NL playoffs as a wild card. However, the postseason for the Mets didn't go as well as they did the season before when they finished at the top of the NL East and won the pennant. Still, 2016 was a fairly amazing year as NY GM Sandy Alderson got them into the playoffs despite enduring a large number of injuries and having a roster full of various midseason replacements.
Our 2017 New York Mets preview sees this team being competitive again. Just how competitive is the big question mark for this team that always seems to struggle a bit.
Starting Pitching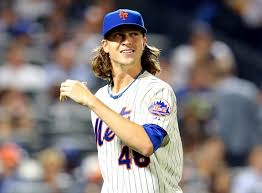 The Mets' rotation was severely hampered by injury last season. Their ace, Noah Syndergaard (R, 14- 9 W/L, 2.60 ERA), brings a 98 mph fastball. Both second-starter Jacob deGrom (R, 7-8 W/L, 3.04 ERA) and Matt Harvey (R, 4-10 W/L, 4.86 ERA), third man in the rotation, underwent surgery. Steven Matz (L, 9-8 W/L, 3.40 ERA), who's also had surgery, looks to be the fourth man in the rotation and Zack Wheeler (R, 0-0 W/L, 0.00 ERA), who has not pitched since 2015 due to Tommy John surgery, has the fifth spot. Health is a major issue here.
Bullpen
The closing role is in question. Jeurys Familia (R, 3-4 W/L, 2.55 ERA, 51 SV) should be the guy to come in for the ninth inning, but a domestic violence episode may see him suspended for the start of the season. Thus, at the very start of the season, Addison Reed (R, 4-2 W/L, 1.97 ERA), the setup man, may be asked to close. Other relievers who will likely see action include Hansel Robles (R, 6-4 W/L, 3.48 ERA) and Seth Lugo (R, 5-2 W/L, 2.67 ERA). There's one final note on the Mets' pitching staff. They had the third-best ERA in the majors (3.57).
Hitting and Fielding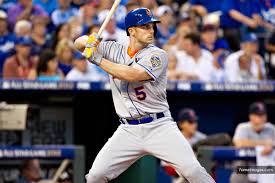 Overall, the Mets were average when it came to fielding and average or below average in hitting. However, they were fifth in homers, knocking 218 balls over the walls. Still, they were 25th in runs and 22nd in RBI.
Shortstop Asdrubal Cabrera (.280 BA, 23 HR, 62 RBI) and second baseman Neil Walker (.282 BA, 23 HR, 55 RBI) had quality years at the plate. Last season, third baseman David Wright (.226 BA, 7 HR, 14 RBI) and first basemen Lucan Duda (.229 BA, 7 HR, 23 RBI) served as an example of what NY had to deal with in terms of injury. In total, the two played 84 games. What's especially disturbing is Wright's situation, as he has not had a hallmark season since 2013 and last season he underwent neck surgery. Catcher Travis d'Arnaud (.247 BA, 4 HR, 15 RBI) will be back, and it's hoped he shows improvement at the plate and behind the plate.
Vet Curtis Granderson (.237 BA, 30 HR, 59 RBI) is, at this point, will most likely be in the outfield. Michael Conforto (.220 BA, 12 HR, 42 RBI) will also be there, possibly in right. Yoenis Cespedes (.280 BA, 31 HR, 86 RBI) has played center for two seasons, but he's expected to take left this season. Cespedes is a fine defensive and offensive player.
Coaching and Management
Alderson proved his mettle as GM last season. In addition to being able to handle adversity, he also works well with manager Terry Collins. Collins has proven to be an fine and optimistic leader in tough times. However, some of his bullpen moves last season were questionable.
2017 New York Mets Preview Final Word
If they can get and stay healthy, the Mets will be very competitive in the NL East. The pitching staff has the potential to be overwhelming, while the hitting will likely be average at best. Our 2017 New York Mets preview sees the Mets as a strong second place team.
2017 New York Mets Preview Projected Finish: 2nd in NL East