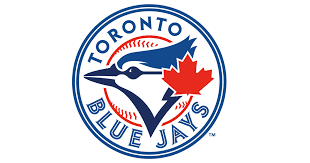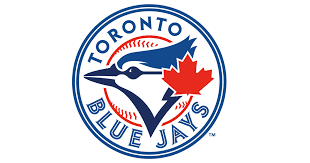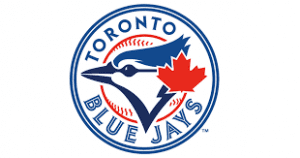 The Toronto Blue Jays (89-73) tied for second with Baltimore in the AL East last season and then in the wild card beat the Orioles on an 11th inning, walk off homerun by DH Edwin Encarnacion. Encarnacion, a free agent, signed with the Cleveland Indians in the off-season. As we put together our 2017 Toronto Blue Jays preview, we have to wonder if losing the productive DH will hurt the team's chances of making the playoffs? The Jays are on a roll having made it to the postseason and ALCS each of the past two years. However, for three prior seasons, they finished anywhere from third to fifth. What will it be in 2017?
Starting Pitching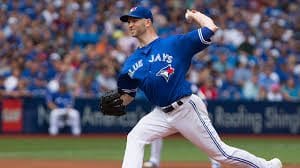 The Blue Jays have three solid starters with Aaron Sanchez (R, 15-2 W/L, 3.00 ERA) as the number one guy. Sanchez offers up a reliable and seductive sinker to opposing hitters. Next is Marco Estrada (R, 9-9 W/L, 3.48 ERA) who has one of the best change ups in baseball. The third man in the Jays' rotation is J.A. Happ (L, 20-4 W/L, 3.18 ERA). He had a gem of a year in 2016 and looks to do the same in 2017. Each of these three starters had 160-plus strikeouts in 2016. After that, Marcus Strohman (R, 9-10 W/L, 4.37 ERA) looks to occupy the fourth spot and then Francisco Liriano (L, 6-11 W/L, 5.46 ERA) will get the nod as the fifth starter. This is a fine starting rotation that posted an ERA of 3.64 and BAA of .236.
Bullpen
What our 2017 Toronto Blue Jays preview found is the bullpen is another story. At least, that is, when it comes to setup pitchers. Closer Roberto Osuna (R, 4-3 W/L, 2.68 ERA, 37 SV) kept batters to a .183 on-base percentage and a 0.93 WHIP. The one thing that the Blue Jays must consider with Osuna is how often they use him. He got tired as the season came to a close and his numbers suffered. Overall, the bullpen had a 4.11 ERA and BAA of .254. They need to improve on those numbers to compete in the division. A big problem for Toronto is that they lost two veteran setup guys to free agency, which means they must compensate for being without righty Joaquin Benoit and lefty Brett Cecil.
Hitting and Fielding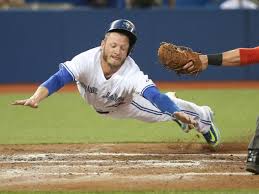 In the DH spot, free agent Kendrys Morales, a switch hitter, will try to make up for the loss of Encarnacion. Last year with the Royals, Morales hit .263 and had 30 homeruns and 93 RBI. At third, Josh Donaldson (.284 BA, 37 HR, 99 RBI) will be looking to recreate his MVP-like numbers of 2016, while Justin Smoak (.217 BA, 14 HR, 34 RBI) will see a lot of playing time at first.
Shortstop Troy Tulowitzki (.254 BA, 24 HR, 79 RBI) would like to get off to a better start than he did last season. After about six weeks, he started to hit consistently. At second, Devon Travis (.330 BA, 11 HR, 50 RBI) will return as long as his knee, which was compromised in the ALCS, is okay. Catcher Russell Martin (.231 BA, 20 HR, 74 RBI) was behind the plate for 1069.1 innings last season, which was the second-most on the league. He is a fine force behind the plate, but will need to take more breaks during the season.
The anchor in the outfield is center fielder Kevin Pillar (.266 BA, 7 HR, 53 RBI). Pillar, who is known to the fans as "Superman," is a solid fielder who ably tracks down balls that would elude mere mortals. The rest of the outfield needs development. There is bound to be some platooning, as Steve Pierce (.308 BA, 10 HR, 29 RBI), a Baltimore free agent who plays various positions, will be used mainly in left field. Other guys who will be utilized in the outfield include Ezequiel Carrera, Melvin Upton Jr., Dalton Pompey.
Coaching and Management
Manager John Gibbons is a player's coach who readily connects with his guys and ably handles the bullpen. Think of him as being cut from the cloth as the iconic Braves' manager Bobby Cox. Team president Mark Shapiro and GM Ross Atkins are both formerly associated with the Cleveland Indians. They know how to get the most out of their cash and what to look for in quality players. However, the Toronto fans have interpreted their losing Encarnacion to the Indians as a major blunder.
2017 Toronto Blue Jays Preview Final Word
Our 2017 Toronto Blue Jays preview sees a team that has some decent hitting but probably not enough to compete in the AL East. They certainly possess a fine group of starters. As far as the bullpen is concerned, Osuna is an excellent closer, but the Jays will have to find the right pitchers for middle relief and as the setup men. At this point, those spots are question marks.
2017 Toronto Blue Jays Preview Projected Finish: 3rd AL East