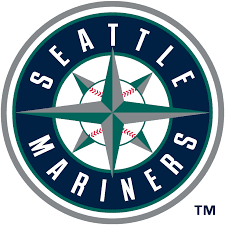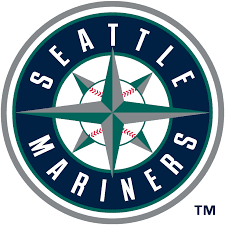 In the last five seasons, the Seattle Mariners (86-76) have finished second once, third once, and fourth three times. Their best finish was last season when they recorded 86 wins and 76 losses. The Mariners have done some retooling, finally getting a sound leadoff batter, and they've got a decent bullpen and some power hitters. So what's to stop Seattle? Houston is one team that can thwart their hopes, and Texas is another that stands in their way. Here's how our 2017 Seattle Mariners preview sees the team and the season.
Starting Pitching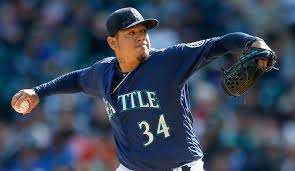 For the Seattle Mariners last season the starting pitching might be defined by one word, "fatigue" and all of its ramifications. Ace Felix Hernandez (R, 11-8 W/L, 3.82 ERA) missed six weeks due to a calf strain, but also looked wearied on the mound when he was healthy. Hisashi Iwakuma (R, 16-12 W/L, 4.12 ERA) started out fine, but started to show sign of wear and tear as the season lurched forward. If both of these guys can come into 2017 in great shape and perform well, Seattle could have the fragments of a decent season.
James Paxton (L, 6-7 W/L, 3.79 ERA) looks to be the number two guy, with Hernandez number one and Iwakuma designed as third in the rotation. For the final two spots there are four possibilities, Nathan Karns (R, 6-2 W/L, 5.15 ERA), Rob Whalen (R, 1-2 W/L, 6.57 ERA), Chris Heston (R, 1-1 W/L, 10.80 ERA), and Ariel Miranda (L, 5-2 W/L, 3.54 ERA). We'll see what happens.
Bullpen
There's good news regarding the bullpen. Edwin Diaz (R, 0-4 W/L, 2.79 ERA, 18 SV), a converted starter, proved to be an excellent closer when he took over that role from Steve Cishek (R, 4-6 W/L, 2.81 ERA, 25 SV) in July. Diaz saved 18 of 21 opportunities. Cishek lost the job when be blew seven saves. He's expected to take over as setup man; that is once he's recovered from his hip surgery. It's expected that he'll return in late April. Veteran relief man Marc Rzepczynski (L, 1-0 W/L, 3.00 ERA) is tough against right-handed hitters. Dan Altavilla (R, 0-0 W/L, 0.73 ERA), who went from Double-A to the majors, is a solid middle relief guys.
Hitting and Fielding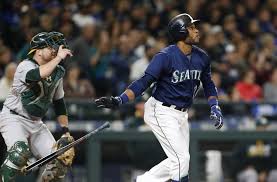 Second baseman Robinson Cano (.298 BA, 39 HR, 103 RBI) anchors the middle field. In 2016, Cano has both a great offensive and defensive season. It's hoped that shortstop Jean Segura (. 319BA, 20 HR, 64 RBI) will the team's ills at short. The Mariners signed Segura in the offseason. He's coming off a fine year at the plate with the Diamondbacks. At third, Kyle Seager (.278 BA, 30 HR, 99 RBI) had a tough defensive year, making 22 errors, including making mistakes on routine plays. Normally, he's a better fielder than that. As a hitter, he was exceptionally productive.
First base is in flux. That position may be handled through a platoon situation. Danny Valencia and Daniel Vogelback (.083 BA, 0 HR, 0 RBI) look to share those duties. At DH, 36-year-old Nelson Cruz (.287 BA, 43 HR, 105 RBI) can still get the job done. Catcher Mike Zunino (.207 BA, 12 HR, 31 RBI), who spent some time in Triple-A last season working on his swing, needs to be more consistent at the plate.
The outfield is questionable in terms of exactly who will be out there. Centerfielder Leonys Martin (.247 BA, 15 HR, 47 RBI) is the one consistent factor. Expect Ben Gamel (.200 BA, 1 HR, 5 RBI) to play left and Seth Smith in right. However, don't rule out Mitch Haniger (.229 BA, 5 HR, 17 RBI) who was picked up in the Arizona deal. As Arizona's Minor League Player of the Year, he hit .321 and had a .999 OPS in Double-A and Triple-A ball last season.
Coaching and Management
Last season was Scott Servais first time as a manager at any level. He certainly made some mistakes, but overall he did well handling both a starting rotation and lineup that was taxed by injuries. Plus, veteran players like Cano, Cruz, and Seager bought into his way of doing things and were eager to take leadership roles. GM Jerry Dipoto made some offseason moves that may help this team in 2017.
2017 Seattle Mariners Preview Final Word
It's never good to go into a season with a lot of questions marks concerning your starting rotation, but that is what Seattle is going to do. They've got good hitting and some fine fielding, but it's unsure how those starting five will be. We expect that there will be some major issues at some point or another with the starting pitching, which will stress out the bullpen. The result will be that Seattle just misses the playoffs.
2017 Seattle Mariners Preview Projected Finish: 3rd in AL West