Legal
Where Does Sports Betting Stand In South Carolina?
As Sports Continues To Be Shuttered, Some States Are Revisiting Sports Betting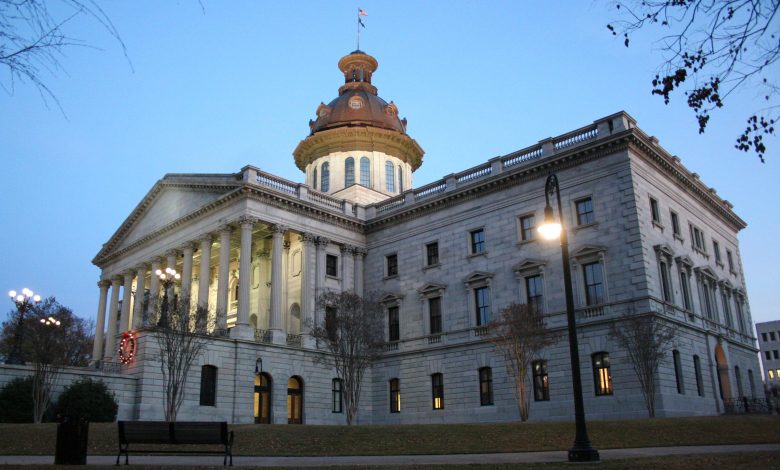 As the United States and the world struggle with containing the coronavirus, the financial consequences from it are devastating. With that being the case, many lawmakers in states are trying to come up with strategies that will bring in money to the states, as the country begins to bounce back.
The monetary losses to businesses and people are going to be in the multi-billions, "so now is a good time to have a plan ready when this health crisis passes," said a lawmaker in South Carolina.
In 2018 the US Supreme Court overturned a national ban on sports betting. Since then, several states have launched sports betting, with those states experiencing huge success and much-needed revenue for state programs.
About a dozen states were set to launch sports betting in 2020. Some may still be ready to go before year's end, and some states are expected to launch sports betting, even during the sports shutdown. This way, the players can set up their accounts and be ready to go as soon as there are games to bet on.
Different Versions Of Sports Betting Bills Considered
According to a lawmaker who didn't want to be named, "There have been several sports betting bills in South Carolina that have been reviewed by lawmakers." When the state legislators met in Columbia, this year and last year, "the reception was very lukewarm at best."
As far as physical locations where sports bets can be made, there doesn't appear to be any traction for that. The Palmetto State thus far has had a resounding no to physical locations along with online sports betting.
Aside from sports betting, the entire issue of gambling in the state is a source of extreme controversy. This fact is very baffling to advocates of sports betting in South Carolina because not that long ago, video gambling was huge in the state.
In 1998, there were close to 30,000 video gambling machines in the state. Grand Strand and Horry counties had the most machines, and they grossed close to $90 million in just three months.
However, state lawmakers decided in 1999 to ban the games unless the public showed an immense interest in bringing them back.
Lobbying For Sports Betting
Former Superintendent of Education, Jim Rex, an outspoken advocate of sports betting, says it's time to take another look. Rex believes the way gambling has been handled was a huge mistake and an injustice to the many county and state services that would have benefited from it.
Rex and a board of South Carolina citizens formed their own committee to investigate the merits of sports betting to county and state agencies. Rex recently said, "Gambling and sports betting would benefit the citizens of South Carolina. We can not dismiss something that would serve the needs of the people."
Rex and his fellow committee members are scheduled to report their findings to the Governor in July. As of now, that is the date, and if they have to have a meeting remotely, they will do so. "It's too important not to," he said.