Legal
State of Legal Gambling in Nevada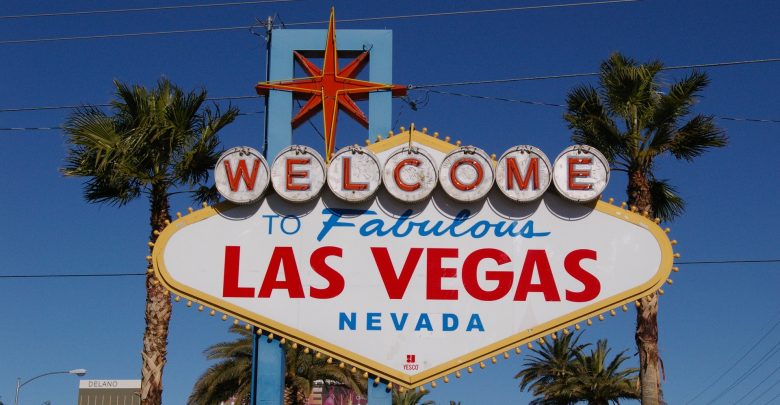 Take a look at some of the latest in regards to State of Legal Gambling in Nevada:
Digital Craps Looking to Attract Millennials
A Las Vegas gaming company hopes a new version of craps which combines a digital layout with a dealer and real dice will make the old-school casino game less intimidating and appeal to millennials as well as others who might walk by the popular game. Aruze Gaming's Roll to Win Craps was a hit during the Global Gaming Expo at the Sands Expo Center. It remains the version of craps we all know and love to play with a few minor differences.
Players place their wagers digitally and roll the dice onto a large and vibrant LEB tabletop. A live dealer monitors the action and payouts are the same as the traditional craps game. The digital aspect would speed up the game, as the dealer does not have to collect or distribute chips. The chance of incorrect payouts is completely eliminated. Caesars Entertainment is said to be interested in testing the table in a live casino setting.
Lucky Dragon Up for Auction
The closed Lucky Dragon hotel-casino at the north end of the Strip is all set to be sold at auction to the highest bidder later this month. Built for $160 million in just 2016, the auction for the property will be held October 30th. The Lucky Dragon property includes a 203-room hotel, a 27,500-square-foot casino floor, space to fit five restaurants and bars, a spa and fitness center, an outdoor swimming pool, ample retail space, and 408 parking spaces on a 2.51 acre lot just west of the Strip.
The winning bidder will take control of the property with a clear title and plenty of upside. Ongoing development in the area includes a $100 million reinvestment deal as well as 38 acres recently acquired by Wynn north of Fashion Show. The auction is set for 10 a.m. October 30th at the Nevada Legal News building, 930 S. Fourth St. in downtown Las Vegas.
Golden Knights Partner with Sportsbook
The Vegas Golden Knights have entered a multiyear partnership with William Hill US, becoming the first, but definitely not the last, NHL team to partner with a sportsbook. The partnership will include TV visible dashers, in-arena signage, updated league-wide odds displayed on the jumbotron during intermissions, away-game watch parties, and its on in-game name-branding with the "William Hill Line Change" whenever the Golden Knights make a line change during a game.
William Hill has 108 race and sportsbook in the state of Nevada. Joe Asher, CEO of William Hill US said in a statement about the partnership. "We could not be more excited to partner with the Golden Knights. We are headquartered in Las Vegas and have seen first-hand what this team has done for our community." With the legalization of sports gambling heading to each state, expect more and more of these types of partnerships.
Nevada Casino Revenue Down for 2nd Consecutive Month
For the second month in a row, gambling revenue at Nevada Casinos has decreased. The Nevada Gaming Board released data showing casinos won about $913 million from gamblers in the month of August. That's a 7.7 percent decline when compared to the same month of last year. Many were quick to point out that August of 2017 had many more events and a much deeper calendar than in 2018.
Because of this, the report comes as a disappointment but hardly a surprise as the Strip casinos were responsible for almost 90 percent of the statewide revenue decrease. The state benefited with about $46.8 million in percentage fees based on the taxable revenues generated in August.
Wynn Resorts Partners with BetBull
Wynn Resorts is taking advantage of the sports betting mania sure to hit every state in the near future. The casino operator announced it will team up with the European operator BetBull Ltd. and will provide sports wagering services all around the United States, becoming the latest company to strike an industry deal.
Wynn Resorts actually has a smaller physical presence in the U.S. only operating two properties in Las Vegas with a third launching in Boston next year. The deal will allow Wynn to capture a small piece of the sports betting growth throughout the country. Wynn Resorts will take a 22.5 percent stake in BetBull Ltd. but did not mention how much it will pay for that stake.
Sports Gambling Big at G2E
When the Supreme Court found the Professional and Amateur Sports Protection Act to be unconstitutional, it was only a matter of time before every state jumped on board. Sports gambling is now legal and there is work to be done. For this reason, the sports gambling features dominated at G2E this year. "The G2E sessions have definitely shifted to sports betting because that's the hot topic in gaming right now.
Everything from sports betting technology and new wagers to new management systems and educational programs were all on full display. With states lining up to legalize and regulate sports betting, there is much to consider.