Legal
Virginia Legislature Passes Casino and Sports Betting Bills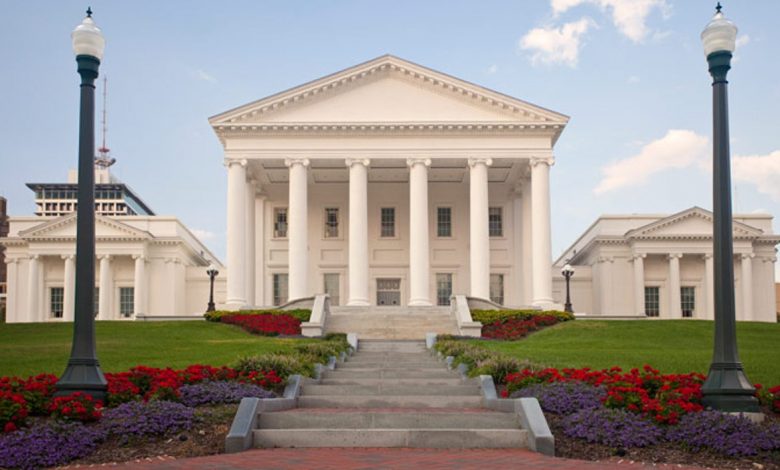 As the state motto goes, "Virginia is for Lovers." Now, it may also be for bettors and gamblers alike. On Sunday, the Virginia General Assembly passed legislation allowing five casinos in cities that are not well off economically. In addition, there was another bill that would allow sports betting.
Both of those bills were passed on an extra day of the 2020 legislative session and will now go to Governor Ralph Northam for him to sign off on. It's also worth mentioning that both bills had bipartisan support, and Northam is expected to sign them into law.
The five cities that have the option to build casinos are Bristol, Danville, Norfolk, Portsmouth, and Richmond. Voters, though, will have the final word since that decision will be put up to a city-wide referendum in November.
If that vote passes, those cities can start constructing casinos, and the Virginia Lottery would be the governing body on casino gaming. The Virginia Lottery would be required to have the rules all set by Sept. 15.
As the bill reads, "The (Lottery) Director may issue from four to 12 permits at one time and is directed to issue an amount of permits that would maximize tax revenue collected pursuant to the bill."
Upsetting Aspect
One of the more common things in sports betting is that legalized states have outlawed betting on collegiate events involving those home states. When the initial bill was introduced, Virginia lawmakers were furious that aspect wasn't included in the bill.
It didn't take long, though, for that missing aspect to be put back in the bill.
"A few things were in dispute in regards to college betting, and specifically allowing betting colleges," said Mark Sickles, one of the House of Representatives sponsors of the bill. "The Committee report (now) does not allow betting on Virginia teams, and there will be no prop bets on college athletes, on any individual college athletes.
"They cannot be bet on anywhere. We want to make sure no college athletes are bet on anywhere. Some Virginia athletes go elsewhere – mistakenly – but we should protect them."
One aspect of gambling and the business of casinos is the money that it can bring into the community. Not only will local businesses thrive, but even the residents of these towns and the surrounding areas can benefit as well.
"It's going to create jobs," said Del. Barry Knight, R-Virginia Beach. "So these people can lift themselves up."
There were even talks about Washington Redskins owner Daniel Snyder possibly moving the team to Virginia.
Although, one could argue that he was trying to push the state of Maryland into getting sports betting legalized.
It's no coincidence that the bill could come up in the Senate at some point this week.
The whole Southeast region is starting to come around on legalized sports betting. West Virginia has been operable for a year now, while Washington D.C. hopes to be up and running within the near future.
In addition, Georgia and Florida both had preliminary talks about bringing legalized sports betting to their front door.