Legal
Washington Governor Inslee Signs Bill To Legalize Sports Betting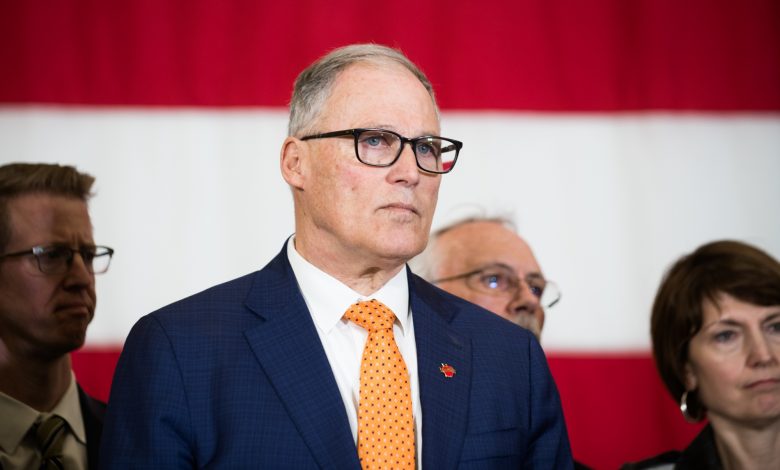 Washington was the first state to be ravished by the deadly coronavirus in the U.S., but it is still taking care of business. The Democratic governor of The Evergreen State, Jay Inslee signed a much-debated sports betting bill into law on Wednesday.
According to a statement Inslee released, now sports betting will be available to tribal casinos and the state, and Inslee called it "a very positive thing." The structure of the bill allows certain compacts with providers that include sports betting, the governor said.
There was a small ceremony held on Wednesday at the state capital in Olympia, Wash. The governor said this "means a new prosperity for the state," and will offer new opportunities and job openings.
Inslee said that sports betting will be legal and safe, and the tribal leaders will be responsible for regulation right out of the gate. A spokesperson for the governor said that who handles regulations could change as sports betting goes through the first phase of launching.
The bill easily passed through both houses of the legislature before it reached Inslee's desk.
Governor, Sponsors Praised For Signed Bill
The reaction to the bill being signed came as a slight diversion, as the healthcare system is filled to capacity battling the worldwide pandemic. The Executive Director of the Washington Indian Gaming Association, Rebecca Kaldor, personally thanked Governor Inslee for signing the sports betting bill.
Kaldor said, "The revenue generated by the tribal gaming funds critical needs in our communities. Tribal communities and governments are currently dealing with the devastating impacts of the coronavirus pandemic. As we recover from this crisis, the addition of this amenity will help tribal governments fund the essential services their members need to get back on their feet."
The bill the governor signed has an emergency element that was added to it, and, because of that, takes effect immediately.
Some Balk At Clause
There was some dissension among the ranks due to the emergency clause that was added to the bill in the final hours. Some lawmakers wanted the clause to be removed from the bill.
The Washington Legislature rejected the calls to remove the clause. A statement indicated that due to the international health crisis that Washington and the world are dealing with, the clause was necessary. Without the added clause, the bill could have been placed on the ballot and required a 60% majority to get sports betting passed.
Advocates and sponsors of the sports betting bill said that betting on sports has been going on for decades in the state, so it was time to legalize it, regulate, make it safe for consumers.
It will also generate much needed funds for the tribal nations and for the state of Washington. The bill was almost dead in the water due to the strong opposition it faced.
Many of those opposing the bill said it gives a monopoly to the tribal nations and excludes all of the card rooms across the state from making money.