Legal
Illinois Is Its Own Worst Enemy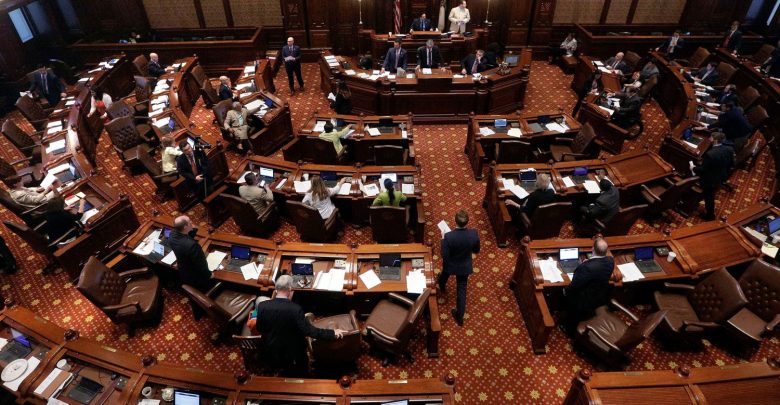 Before we get started here, let us remind everyone that legal sports gambling is a slam dunk in Illinois. It has full support from both political parties in the statehouse. It has full support from both the House and Senate in the statehouse. It has the full support of newly elected Governor J.B. Pritzker and was even penciled into his budget. The voters love the idea and, of course, Illinois is the home of Chicago, one of the largest markets in the country, especially when it comes to gambling. Legal sports betting in Illinois is only a matter of time, so what's going on here guys?
Well, as it turns out, this is a case of Illinois being Illinois. Even when it is in total agreement, no one agrees, and the reason they don't is because of money. Obviously, with such a large market, there are going to be many interested parties and stakeholders, and now those parties are looking to hit it big in one perfect sports betting bill. In fact, Illinois state senators wrote a letter to Gov. J.B. Pritzker last month advising him that they would not support or vote for any standalone sports betting legislation, preferring to pass a more comprehensive gambling expansion package. It was signed by 25 of 59 senators in the state.
Exhibit A
So, where does this leave the state and its many sports bettors eager to place a legal wager? Well, they are just going to have to be patient because this could take awhile. Exhibit A: The letter. In this letter to the Governor, the signers state that they have, in fact, invested a considerable amount of time the past two years into developing a bipartisan full gaming package which, when coupled with Illinois sports betting, would generate between $350 and $400 million annually. They want this off their desk as soon as possible in order to get what they want and what they want is a bill that would add six casinos to the state, including a city-owned casino in Chicago, slot machines at racetracks statewide, and authorization for daily fantasy sports. Oh, and sports betting too.
Stadelman
One of the signers is Sen. Steve Stadelman, and he said, "The big debate here in Illinois with a few days left in the session is that a lot of people support sports betting but a number of legislators, including myself, would like to see a more comprehensive package. It's fair to say there will be a push for a more comprehensive package among members of the Senate no matter what may come over from the House."
Sen. Stadelman knows Pritzker is pushing for $41.5 billion to build and repair roads, bridges, schools, and parks in Illinois, another popular issue and this letter focuses what that revenue from a larger gambling expansion can do toward that effort. He continued, "We know that a significant amount of dollars are needed to address the capital needs and with the budgetary constraints we now face. Sports betting by itself will have very limited financial impact."
Basically, this is Stadelman's leverage to get what his constituents—read that as lobbyists— actually want. It is a classic play in politics at every level; tack on something not as popular to something popular so as to not miss your chance. Leverage doesn't last long, especially with a popular issue which everyone wants like legal sports betting.
The proof of the powerplay is Stadelman's next statement. "The governor is making a push for a narrow bill focused on sports betting revenue because he thinks it is easier," Stadelman said. "The casino expansion has been bogged down. He thinks sports betting will be able to pass both chambers more easily. There are larger political dynamics that have been in play and will be in play in any bill the House sends over."
What Happens Next
What happens next? Well, and this is the bad news, nothing. Basically, this legislative session will end without a bill or even a vote. In fact, this is exactly the point of the letter. Since time was running out, it was the perfect time to write a letter and draw a line in the stand. This doesn't mean the issue of sports betting is dead, just delayed. The stakeholders want the big bill and will do anything to get it, and this is probably only the beginning.
What We Need to Happen Next
The sports betting bill in the Illinois statehouse is not one of the best. It mandates league data for in-game playing, bans in-state college wagering, and has huge taxes and fees. We need an agreement reached on the casino expansion, and then we need a separate, and better, sports betting bill. Again, both are popular issues, but compromises will have to be made to actually see results. If Illinois would like to see any much-needed tax revenue from sports betting or casino expansion, they'll need to get out of their own way.