Legal
New York Governor Andrew Cuomo Gives Update on Sports Betting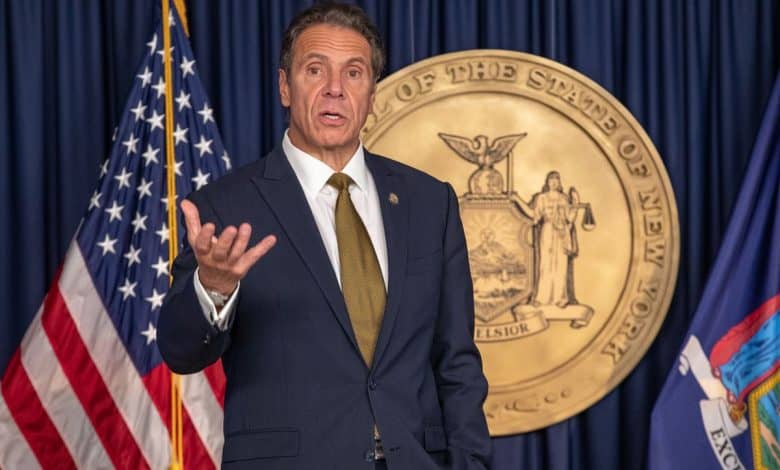 During Andrew Cuomo's budget briefing on Tuesday, he gave an update on sports betting in New York. No one has any doubts that the exploding industry will at some point be legal and available to New Yorkers.
There is a bone of contention between Governor Cuomo and sports betting advocates about the single-payer type of sports betting that Cuomo favors. Sports betting advocates in the state say that the single operator model could prove to be very problematic in the future.
Some people have stated they are confused, according to reporting by the New York Post. Last week Cuomo said he would give the okay for sports betting with one or more platforms. His latest remarks indicate he may have had a change of heart, saying he prefers a one operator model.
Cuomo Says Sports Betting Will Bring In $500 Million
Although Cuomo has been sending mixed messages of late regarding sports betting, he said sports betting will bring in much-needed revenue.
Governor Cuomo said, "The question isn't whether or not we do mobile sports betting. The question is how? Who makes the profit? And this is very lucrative. One proposal is we allow casinos to run mobile sports betting. That's very good for casinos and the people that support casinos."
The governor continued with some further commentary, "The second alternative is to have people of the state of New York actually get the profits from mobile sports betting and run it the way we run the state lottery, which is state-run and the state gets all the revenue. I'm with the people, and I believe the people of the state should get the revenues. This is not a moneymaker for private interests to collect just more tax revenue. We want the actual revenue from sports betting."
Cuomo was not extremely forthcoming with the exact plans for sports betting going forward. He talked a little over an hour about the budget issues in the state.
Cuomo said that it's time to get creative when coming up with plans for the state to recover revenue lost since last March due to COVID-19.
States with Monopoly Sports Betting are Challenged
In New York, lawmakers have warned that other states that tried on the platform of sports betting have been completely challenged. They believe the challenge is due to the lack of fair competition.
Lawmakers and others have advised the governor that only one sportsbook in New York would be very difficult to gain the type of success that nearby New Jersey has.
The Garden State has several sportsbooks operating and has the number one most profitable sports betting markets in the country. Cuomo's chief argument for one sportsbook is that it simply would be ten times more profitable for New York.
Oregon and Washington D.C. both operate sports betting with one sportsbook, and the two areas have struggled with sports betting since they launched.