Legal
Vegas Sports Betting Insiders Say Industry Expansion Nationally Will Pay Off Locally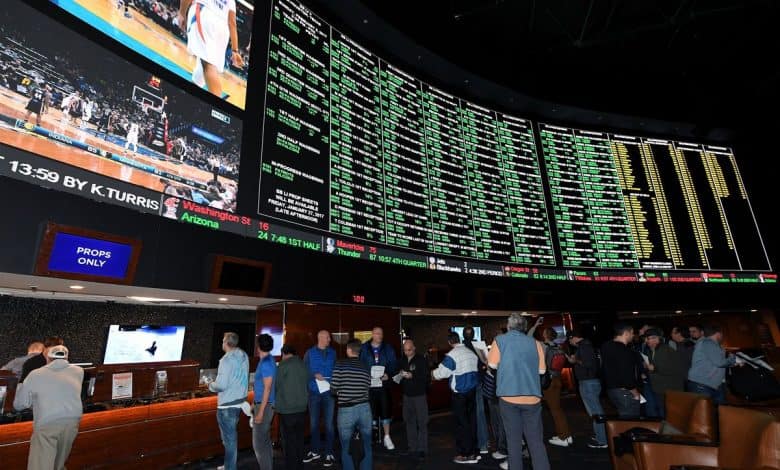 Some sports betting insiders from Las Vegas are optimistic due to election results. In the general election last week, three more states legalized sports betting. Maryland, Louisiana, and South Dakota all legalized sports betting on Nov. 3. Less than three years after the Supreme Court overturned a ban on sports betting, 18 states have legalized sports betting, with many more discussing legalization and launch implementation. Nevada was the only state with legal sports betting in the country until the court ruling in 2018.
Well-known Las Vegas bookmaker Jimmy Vaccaro talked to the Las Vegas Sun to weigh in on the booming new industry. Vaccaro has been a bookmaker for more than 40 years, and he knows how much things have changed since the 1970s.
"It will benefit everybody because it will acclimate more people to sports betting," Vaccaro said. "There is such an entertainment value."
Sports betting insiders believe that as sports betting expands into other states, Nevada will reap the benefits of that expansion. Nevada has had more than a 70-year jump on other states, ushering in sports betting in 1949. While other states have experienced growing pains, Nevada has a dominant sports betting industry, although New Jersey has recently outperformed the Sagebrush State in small samples.
Nevada Sports Betting Providers See Expansion Potential
Vaccaro and other sports betting insiders believe that Nevada will be able to reach into other markets that perhaps have not yet legalized sports betting. They can stake a claim and build alliances and be there when those states come online.
Las Vegas bookmakers have repeatedly insisted they are not worried about other states that have legalized sports betting. They argue there is no comparison to Las Vegas, and that legalization in other states will ultimately act as a draw to Vegas for gamblers.
The first casino in Atlantic City, N.J., opened in 1978. Statistics indicate that after that, Vegas experienced a noticeable difference in where their visitors were coming from, with a wider geographic representation coming out west.
Las Vegas Bookmakers Are Planning New Partnerships
After Atlantic City was in full swing with a stunning array of casinos in the 1980s, with the same type of Las Vegas-style shows that brought in big-name entertainers, East Coasters stayed closer to home to do their gambling. They found the transportation costs and lessened travel time impossible to ignore.
Las Vegas and other bookmakers from Nevada see the expansion of sports betting as an opportunity to expand their portfolios into other states. As restrictions are loosened, partnerships with teams across sports leagues are developing.
"No other state has the numbers for gaming tourism that Nevada has," said A.G. Burnett, the former chairman of the Nevada Gaming Control Board. "Sportsbooks here in Nevada are beautiful places that people are drawn to."
While the COVID-19 pandemic continues to make things difficult for sports betters, those with mobile options have continued to thrive. The NBA is set to return in December, and the NHL is in discussion to start their next season, likely in abbreviated fashion, in late January or early February.