Legal
Tough Month in Mississippi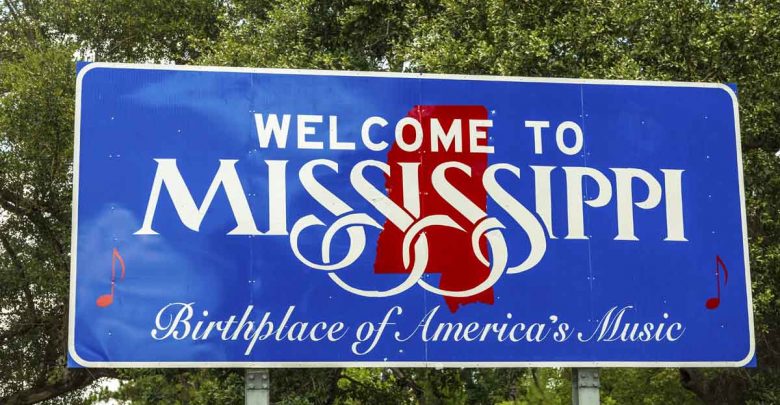 Mississippi sports gamblers had a great month at the sportsbook as an unusually strong month for the public sank the state's sports betting revenue in October. The downward trend held in November, too. Ironically enough, the Mississippi sportsbooks likely took a big hit from the local football teams driving the betting interest as the casinos rebounded in the same month just as they did at the national level. The Mississippi sportsbooks held more than $1.6 million on nearly $45 million wagered for a 3.76 percent win. This means the state's revenue barely grew even while the handle increased a whopping $12 million from October. When you compare this to the New Jersey numbers, which held $21.2 million on a $330 million handle last month, you can see why Mississippi stands out. Basically, sports gamblers are winning.
Here is how the overall Mississippi sports betting revenue report breaks down for November. Mississippi separates its report by region: Northern (Tunica), Coastal(Biloxi/Gulfport), and Central (Jackson, etc.) Of the three regions, the Northern region claimed the highest revenue with $798,805 with most of that coming from football and parlays. The Central region produced a low number of only $488,490 in revenue while the coastal region struggled even more with only $386,956. Here, football killed the sportsbooks and oddsmakers as they actually lost $164,063 for the month. This is not only out of the ordinary, it's dangerous for the industry, and with football being the main culprit, this leaves the entire state's market on shaky ground.
Football Bettors are Sharp in Mississippi
Overall, Mississippi bettors put up roughly $28 million on NFL and college football. Books held just over $192,000 of that. Some quick math produces a win of less than 1 percent on November football wagers in Mississippi. Why might the South's only state with active legal sports betting falter in one of the year's prime betting months? These are good fans and smart gamblers.
One of the reasons the Gulf Coast states such as Mississippi are such coveted locations for legalized sports gambling is because of the huge football, NFL and especially NCAA, fanbases that exist there. This is football country, and the population is football crazy. Dallas Cowboys fans, Houston Texans fans. The New Orleans Saints up to the Kansas City Chiefs and over to the Jacksonville Jaguars all have huge followings throughout the region. And then you have the college teams and the SEC with powerhouses like the Alabama Crimson Tide and Auburn Tigers competing every year for a National Championship. Not to mention LSU, MSU, Tennessee, Florida, and Texas. Having so many fans with their interest peaking in October and November was supposed to ensure not only a massive handle for Mississippi, which they have, but also huge revenues. Looks like the Gulf Coast fans are living up to their reputations as people who know their game as they've been raking in the winning tickets since sports gambling was legalized and the football season began.
There are, of course, many reasons for all of this. This region has good fans that know football and when they start gambling, they will win every so often. Sometimes, it just so happens to all happen at the same time in one or two months. The fact that this happened in October and November may just be bad luck more than anything else. These are the months the oddsmakers and sportsbooks expect to collect heavily on football, both college and pro. However, another reason for the low revenue is the fact that favorites are covering and covering often.
The New Orleans Saints might be the biggest part of the problem as they are 10-5 ATS this year which included a run of eight out of nine covers in the middle of the season. That gives New Orleans the third-best record ATS this season behind Chicago (11- 4) and Seattle (9-4-2). Favorites are covering, and this is bad for a sportsbook bottom line. OVERS have also had an effect as they've been coming in all year long on a record clip. Over 56% of OVERs have come in this year on the NFL games. NCAA OVERs have also been winning more often than not too. Favorites and OVERs is the sportsbook's bread and butter, so when they are coming in, the cash doesn't. Sports gamblers love favorites and OVERs, and it makes sense. Favorites are favorites for a reason after all. Why wouldn't they score a lot of points too? Of course, this isn't usually what happens, and the sportsbooks collect on the action.
Of course, the heavy local college football scene is responsible for most of the action in Mississippi. With that in mind, consider the ATS records of Alabama in October – (3-1). Mississippi State – (3-1) and Ole Miss – (0-4). With records like this, it's easy to see why the revenue was so low.