Legal
Kentucky Sports Betting Has Better Chance Thanks To Legal Loophole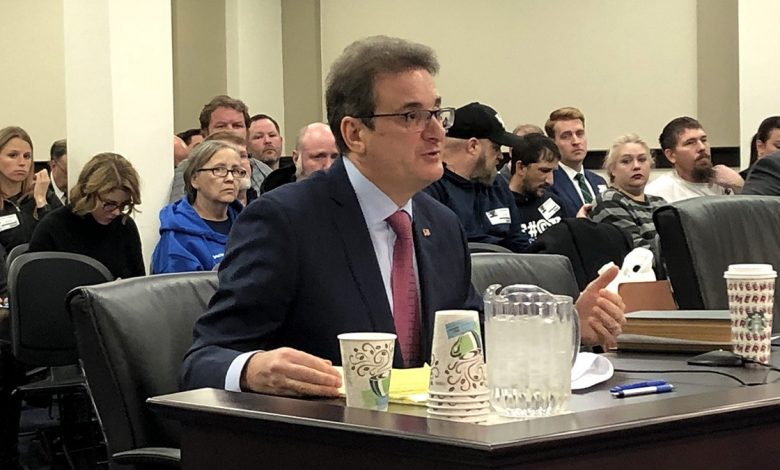 While some states are reaching the $1 billion mark of sports betting handle, Kentucky is just looking to step into the ring. There are still many challenges the state needs to iron out, but it appears like things are heading to a compromise.
Recently, a meeting of Kentucky lawmakers was able to illuminate some issues that all parties had, making it more likely that we'll see sports betting legalized sometime in 2020. After all, The Bluegrass State has already been synonymous with horse racing for so long; it's about time that sports betting gets the go-ahead after quite some time.
All of this is a lot easier said than done. To get sports betting legalized, state officials are under the impression they have to change the state's constitution, which needs a majority vote by the electorate. Although, according to attorney Daniel Wallach, that might not be necessary.
Wallach, who is the founder of Wallach Legal (the USA's first sports betting-focused law firm), said the state constitution from 1890 only prohibits games of luck, like the lottery. This would not include sports betting, because there is an element of skill and knowledge attached to it.
When the Kentucky Lottery began, the state needed majority support for a voter ballot measure. In this instance, The Bluegrass State would only need a simple majority vote, in addition to a signature from the governor to pass into law.
"It was important that lawmakers understood the framers of the Kentucky Constitution intentionally excluded sports betting and horse racing, as well as other forms of betting or gambling, from the scope of the constitutional prohibition on lotteries," Wallach said in an interview with Gambling.com. "The opponents of sports wagering will have to come up with something else because saying it requires a constitutional amendment is just a red herring."
New Effort
There was an effort put forth last year that fell through, but Kentucky is back at it with a new sports-betting bill to push forward. Rep. Adam Koenig filed one with a lot more positivity and fact-based backing attached to this year's attempt.
Kentucky has the feel of the only kid in the neighborhood without a bicycle. Neighboring Indiana and West Virginia already have sports betting legalized, including mobile betting, while Tennessee has mobile betting, and Illinois already has plans to be fully operational in a few months.
In addition, Missouri, Ohio and Virginia all have plans to make proposals next year at some point.
This latest bill for Kentucky would have retail and mobile betting, which has clearly been the recipe for success in other states. However, in-person registration needs to be completed first, which is something that most customers would love to see done away with.
Making matters even more optimistic is that Gov. Andy Beshear is totally in favor of sports betting. Beshear even went as far as to publicly promote betting and casinos during his campaign, which eventually landed him in this role.
While the state of Kentucky has long been set in its ways of tradition, it's hard to ignore the benefits that other states are reaping. And it seems hypocritical, considering the longstanding history of horse racing within the state. Nonetheless, it appears like those times are coming to an end.