Legal
Three More States Now Have Legalized Sports Betting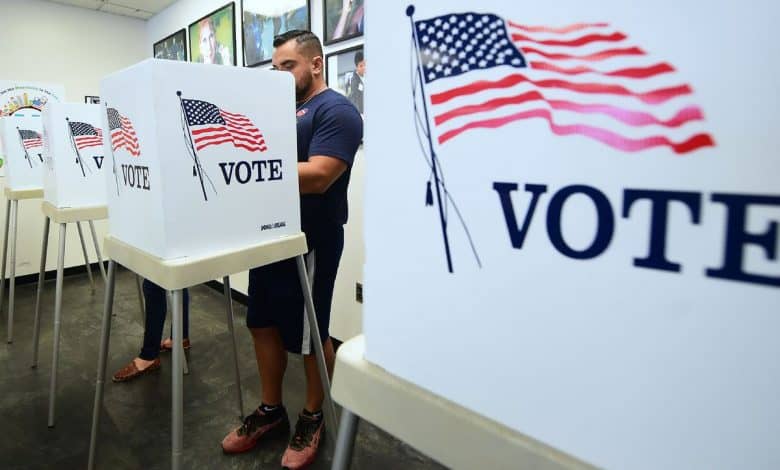 As voters took the polls on Tuesday, November 3, voters in three states said yes to sports betting. Now there are 25 states with legalized sports betting.
Three states had sports betting initiatives on their ballots. Maryland, Louisiana, and South Dakota had voters give a resounding yes to sports betting. Unlike many contentious issues on ballots across the country, sports betting had overwhelming support in those three states.
Maryland, a state with a lot of back and forth on the wording of the sports betting bill, had 65% support from voters. South Dakota passed its sports betting bill, getting 58% of voters
approving of it to be legal in their state.
Louisiana has a different set of rules compared to other states when it comes to passing the law.
Louisiana Parishes Decides
In Louisiana, the state is divided into parishes, which are equivalent to counties in other states. If an initiative passes in one parish, it doesn't necessarily pass in a nearby parish. Each one is decided by the residents that live in that parish.
As far as sports betting, most of the 64 parishes in the state voted yes to sports betting. Many parishes supported sports betting by a very wide margin in Louisiana.
With these three latest states to pass sports betting, 25 states have legal sports betting, which is half of the United States. Not all sports betting in those 25 states have launched, but all 25 are expected to have sports betting up and running by the spring of 2021.
According to new data from the American Gaming Association (AGA), more states besides that 25 are working on sports betting initiatives. The AGA said, those other states,which at this time is three, will most likely have their initiatives ready for the midterm elections in 2022. There could be more states by 2022 that are ready to give sport betting a shot with voters.
Sports Betting is The Fastest Growing Gaming Economy
The AGA said on Wednesday that since many states are really suffering economically due to COVID-19, they are actively exploring all opportunities for revenue opportunities.
All of this movement with sports betting in the US is a result of the landmark Supreme Court ruling in 2018. That ruling overturned a national ban on sports betting.
According to the AGA, there are 19 states and Washington DC that have operational sports betting platforms in their state. There are six other states, including the newest three that have sports betting legalized but have yet to launch it. The AGA believes the next three states that will more than likely legalize sports betting are Ohio, Hawaii, and Massachusetts.
On Wednesday, Fortune Magazine reported that all sports betting companies that are public, including FanDuel, experienced a huge rise in their stock prices. After news of three more states legalizing sports betting, there was a lot of activity on the NYSE with sports betting stock.