Legal
State of Legal Gambling in Pennsylvania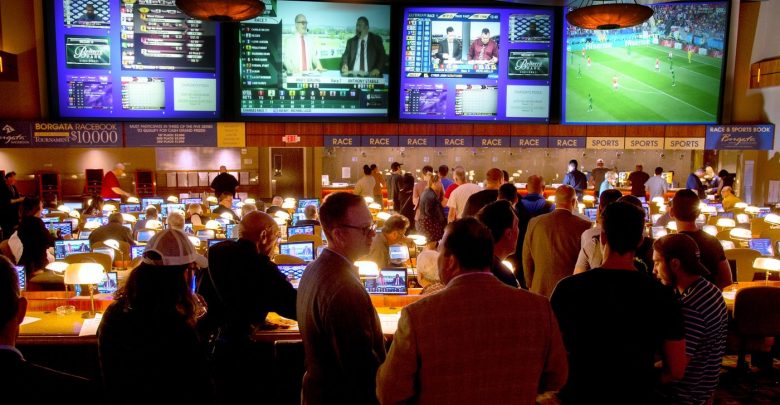 Take a look at some of the recent news in the state of Pennsylvania's effort to legalize sports gambling.
DFS a Good Sign of Things to Come
The NFL season has begun and has been a boost to Pennsylvania daily fantasy sports. What probably isn't much of a surprise to anyone, September was the state's best month revenue-wise for daily fantasy sports companies. More than $2.1 million in revenue poured in through the first full month of NFL football, according to the Pennsylvania Gaming Control Board and that's more than double what Pennsylvania DFS brought in during the month of August, when operators brought in more than $943,000.
September's Pennsylvania DFS haul turned out to be more than $320,000 in tax revenue for the Keystone state, which was over twice as much the August total producing $141,000. DraftKings maintained what has been a consistent trend as Pennsylvania's DFS Market leader with almost $1.2 million in revenue. FanDuel brought in close to $950,000 during the month for second place. Both of the operators brought in more than double from the previous month.
Casinos Get Go-Ahead for Sports Betting
The Pennsylvania Gaming Control Board approved two interactive gaming certificates and three sports betting applications. Penn National was the first operator to apply for a license for Pennsylvania sports betting and will now be able to house and operate a sportsbook at its Hollywood Casino with the first wagers being accepted by November. Like all of Pennsylvania's authorizations, Penn National will have to comply with a few conditions before it may officially begin operations.
One requirement to meet before opening for business it that sports betting cannot start until 90 days after the state's initial $10 million petition is filed. A steep price, especially when compared to other states. Pennsylvania has been sure to slow the process down to a crawl as to not be overloaded, such as New Jersey. The Garden State enjoyed a huge boom as sports gambling sprung to life quickly in the state. This did invite multiple problems, however, which Pennsylvania intends to avoid.
Casinos Ask State to Shut Down iLottery
Pennsylvania casinos have asked a court to shut down the state's new iLottery program, stating in a complaint that the internet-based games simulate slot machines and casino-style gambling. This would be a violation of Pennsylvania law. "All of the iLottery games feature the same user interface as a slot machine, and have the same interactive appearance, feel and play experience that a player would expect from land-based, brick and mortar and online slot machines."
The complaint was filed in Commonwealth Court. "These features include graphics, animation, suspenseful music, flashing lights, bells or sounds played when combinations are hit, and similar visual and auditory features."
The owners of seven casinos which include several big names in the gambling industry like Penn National Gaming, Inc. and Caesars Entertainment Corp. said that the state Gaming Act only allows casino games to be operated by those who hold a slot machine license and table games certificate. The argument charges that the iLottery program, "is a direct incursion by the state into the exclusive market of the licensed gaming operators."
A Pennsylvania Lottery spokesman said they have yet to review the lawsuit, but added, "It is important to note that Act 42 authorized the lottery's new games, which are part of an effort to continue delivering to our customers games that they want and where they want while generating the additional funds to stabilize the Lottery Fund and provide vital services to older Pennsylvanians."
To which the casinos say the iLottery games allow players who are 18 years old, while casinos can't let anyone gamble under the age of 21. Not to mention the vast sums of money they've spent on taxes, licenses, fees, and facilities. Pennsylvania has the highest taxes and fees of all states with any form of legal gambling. Pennsylvania began the iLottery back in May and it offers many prizes, some up to $250,000.
The lawsuit goes on to say that state law allows the Revenue Department to run "internet instant games" but prohibits simulated casino-style lottery games, including slots, poker, blackjack, and roulette. The iLottery authorization, the casinos said, permits online "lottery products" but also prohibits simulated casino games. In addition to Hollywood casino at Penn National Race Course and Harrah's Philadelphia Casino & Racetrack, the coalition of Pennsylvania casinos that filed the lawsuit includes Parx Casino, the Meadows Casino Racetrack Hotel, Stadium Casino, Valley Forge Casino Resort and Mohegan Sun Pocono.
Lawsuits between the Revenue Department and the casinos are nothing new in the state of Pennsylvania. The Sands has its own legal battle going on with the department. A lawsuit brought in December of just last year contends a section of the gambling expansion violates the state and federal constitution by requiring high-performing casinos, such as the Sands, to pay special taxes to help subsidize financially struggling casinos. Obviously, a point of contention.