Legal
When Will North Carolina Launch Sports Betting?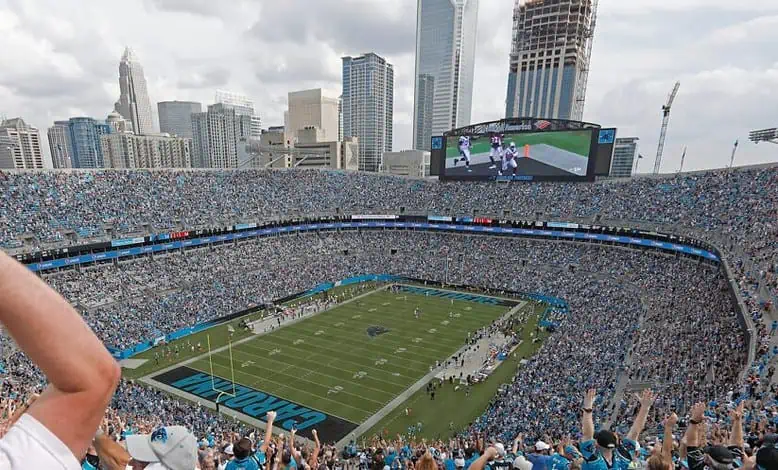 2023 has been another big year for the sports betting industry as several states have either legalized or launched this form of wagering. 2024 will see some other states join the legal industry, and North Carolina is going to be one of those states. 
The sports betting law says that online sports betting has to launch by mid-June 2024, but regulators in the state want to launch as soon as possible. The initial target date was set at January 8th, but that is no longer going to be an option. 
It is taking much longer than anticipated to get sports betting rules written up and approved, but some progress is finally being made. North Carolina already has legal sports betting, but an entirely new set of rules are needed for online wagering. 
If January 8th is no longer an option, there is now pressure on those in the state to get mobile apps up and running by the Super Bowl. This will also help attract the top sportsbook apps, as they will want to have a new market in place before the big game. 
DFS A Major Concern
While the sports betting industry continues to see positive news updates, that just hasn't been the case for the daily fantasy sports industry. DFS operators such as DraftKings and FanDuel aren't having a ton of trouble, but the smaller companies are starting to face some challenges. 
Many states have started to ban pick'em games that are offered by these smaller operators, and there was a concern about this in North Carolina as well. A ban on pick'em games was initially put into the first set of sports betting rules, but it has since been removed. 
The reason for the removal of the ban was because major stakeholders in the DFS industry put up a big fight about this topic. The North Carolina Sports Betting Committee didn't believe that it had the proper authority to place this ban, and they don't want to slow down their progress. 
This fight in North Carolina isn't even close to being over, but it likely won't be decided until after mobile sports betting is up and running for good. 
Some Sports Betting Rules Finalized
The first set of sports betting rules have been approved by the Lottery Commission, but more will be on the way. A second set of rules is already open for public comment, and those opinions can be made all the way until November 27th. 
While many of the key details aren't going to be finalized yet, it's starting to become more clear what this market could end up looking like. One specific betting option has already been approved by the Lottery Commission as it has agreed to allow betting on esports happen in North Carolina. 
That type of wagering is not allowed everywhere, but there is a big market for betting on those events. A full wagering catalog is expected to be approved at a later date, and that has to happen prior to a launch.