Legal
Sports Betting Geolocation Shows Plenty Of Wagers Placed At Highway Rest Stops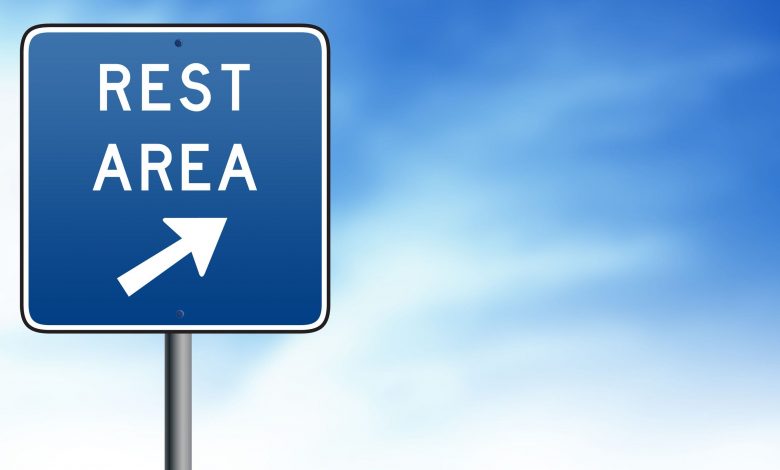 For every state that legalizes sports betting, there are tons of rules and regulations that come along with it. The most basic, though, is just making sure you're within state borders when placing your bet.
New data shows that people all over the country are itching for sports betting. So many, in fact, that people are willing to do whatever it takes, even if that means pulling over at the nearest rest stop on the highway in order to place bets.
Because of geolocation trackers, bettors cannot place a bet in a state that does not have mobile betting. There is, however, a small caveat that allows that person to drive to the state where it is legal and place the bets there.
Indiana, Iowa, Nevada, New Jersey, Oregon, Pennsylvania, Rhode Island, and West Virginia are the only states that allow legal mobile betting.
Oregon is an interesting state within itself. After just rolling out the Scoreboard app, residents of Oregon can now place mobile bets within the state's borders – well, almost anywhere.
The Beaver State has nine federally recognized Native American tribes or about 200-300 incongruent areas of land. Mobile betting is not allowed in any of these areas, so that makes things a lot harder on the geolocations that are overseen in the state.
"There's no cookie-cutter model for what sports betting looks like, especially when it comes to geolocation," said Lindsay Slader, vice president of regulatory affairs at GeoComply.
Love Thy Neighbor
Slader got tons of praise from New York State Senator Joseph Addabbo Jr. back in May for GeoComply's presentation on border traffic in mobile sports betting at a Senate hearing. GeoComply's data is able to track when a user from Manhattan travels over the George Washington Bridge to make a mobile sports bet within New Jersey's borders.
Not too long ago, FanDuel President and Chief Operating Officer Kip Levin testified that about 25 percent of the company's online wagers in New Jersey were placed by residents of neighboring New York.
There have been similar issues on the New Jersey-Pennsylvania border, with some of that being cut down. Pennsylvania recently got legalized mobile betting but still has a 36 percent tax rate on the operator's gross gaming revenue, which ultimately hurt the customer in the long run.
With sports betting becoming legalized in the Midwest, GeoComply has had more info on its plate to deal with. Findings early on have shown that Illinois residents are traveling into Indiana while their own state irons out all the legalities and details.
Over the last few weeks, Slader said that a huge volume of traffic has been congregating in the state's Northwest corridor, leading her to believe that bettors are hopping state lines on a regular basis.
Tracking this data is quite fascinating for states that are thinking about throwing their hats into the sports-betting ring. A lot of these states have said they are already missing out on millions of dollars in taxable revenue, and this latest set of data just goes to show that if they build it, the customers will come.