Legal
Legal Sports Betting: South Dakota is Next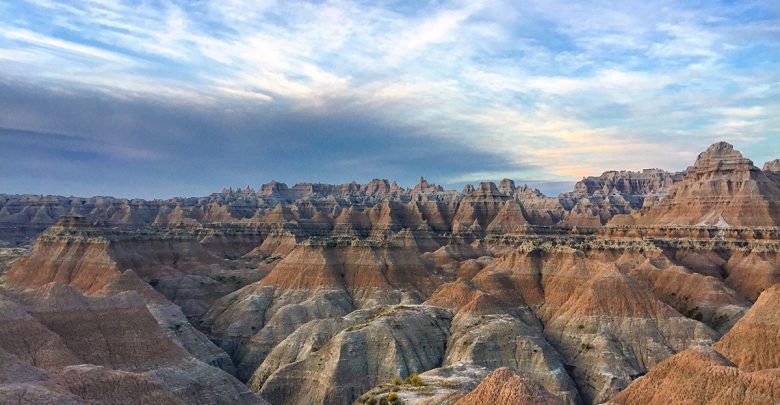 The state of South Dakota looks to be next in line to legalize sports gambling. This January, their state legislature will be get the ball rolling and proponents pushing a constitutional amendment to allow the gaming in Deadwood casinos want lawmakers to place the question on the 2020 ballot. Ballot measures have been very successful as of late on many issues including sports gambling.
Several states already offer legal sports gambling and others are considering it following a U.S. Supreme Court ruling back in May. The decision struck down a federal law which banned such betting outside of Nevada. The ruling essentially legalized sports gambling and allows individual states to determine if sports betting will be allowed. Everyone knows that illegal sports betting is already occurring across the nation and in the South Dakota. Proponents of legal sports gambling contend that states like South Dakota are missing out on potential revenues.
"I was sitting at the bar at the Ramkota in Pierre and the guy next to me picked up his phone and made a bet on a football game," said Larry Eliason, executive secretary of the South Dakota Commission on Gaming, the state agency that oversees all legal gambling activities in the state. "Of course, he didn't know who I was. So, we know people in South Dakota bet on sports through bookies now." South Dakota has had legal gaming since 1989 and 22 casinos are operating in Deadwood. Gaming is only legal in Deadwood and at tribal casinos, though the video lottery is legal across the state.
The proposed amendment would clarify the definition of gaming allowed in those Deadwood casinos and if approved, the constitutional change also would allow sports gambling in tribal casinos. As it is written now, the measure also would return a bigger share of gambling tax revenue to the city of Deadwood. The city has received $6.8 million in revenue each year since gambling was legalized in the state in 1989. The proposed amendment would allow the Deadwood allocation to grow even bigger with inflation.
Sports Gambling is Big Business
One official with the American Gaming Association, which represents a $261 billion casino gaming industry in the U.S., told a U.S. House subcommittee in September that a massive illegal sports betting market currently exceeds $150 billion each year. This number varies from one estimate to another, however, it's always eye-popping. "This vast illegal market has fueled criminal activity and left American consumers outside of Nevada with no safe alternative to bet," AGA Senior Vice President Sara Slane told the House panel.
"Nearly 60 percent of Americans were in favor of eliminating the failed federal ban, and nearly two-thirds of Americans believe legal, regulated sports betting would deliver benefits to their communities."
Since the Supreme Court's May ruling, 18 states have considered legislation to legalize sports betting and Delaware, New Jersey, Mississippi and West Virginia have joined Nevada in allowing single-game sports gambling. The success of these states' programs has not gone unnoticed, and other states such as Iowa, Nebraska, and New Mexico are currently exploring legislation to allow sports betting after eyeing the trailblazers' windfall.
The Deadwood Gaming Association, a major player in the state, has led past efforts to increase bet limits and add roulette, craps, and keno to the existing slate of poker, blackjack and slot machines. The association has been exploring exactly what the state needs to do to make legal sports betting happen. "For Deadwood, legal sports betting creates additional opportunities, particularly as it relates to high-visibility contests like the Super Bowl, Sweet 16, Major League Baseball World Series and the college football playoffs," said Mike Rodman, executive director of the DGA.
"All of those could create excitement, additional marketing opportunities, and would bring people to town. We know the people in South Dakota like sports betting and would like to do it in a legal, safe and regulated manner."
Other entities are joining in, too. At least one of South Dakota's tribes operating a casino supports the DGA plan. "Sports betting is a multi-billion-dollar industry that, until recently, was illegal in most United States jurisdictions," said Seth Pearman, an attorney representing the Flandreau Santee Sioux Tribe. "We have been actively monitoring the legalization of wagering on sporting events."
Pearman said the tribe has had conversations with the Deadwood Gaming Association, industry experts and others regarding the possibility of legalizing in South Dakota and intends to work with these partners to further the legalization efforts. "Sports wagering at the Royal River Casino would diversify the gaming opportunities for patrons, would positively impact their experience overall, and would keep them from leaving the area to legally place wagers," Pearman said. With 2019, just around the corner, look for states such as South Dakota to get the legislation done.