Legal
Recent Sports Gambling News and Notes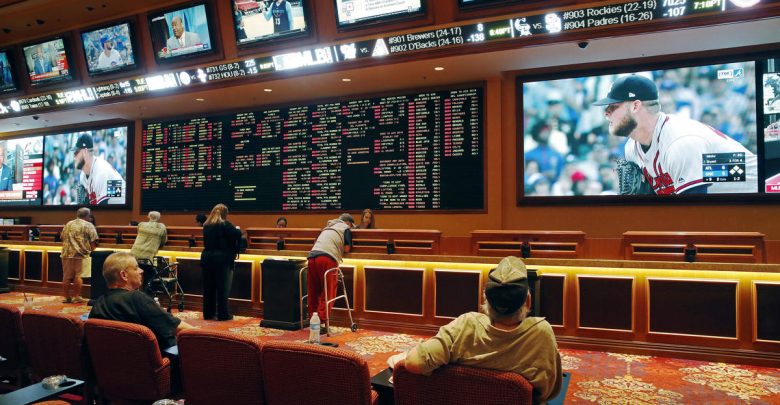 Some of the latest news and notes from the world of sports gambling are here:
New Jersey Builds Online Presence
New Jersey has three new sports betting apps live in the Apple Store since last weekend. iOS apps for BetsStars, play MGM and 888 were made available to the public by Apple, just in time for the NFL's weekend action. The apps were launched on the Android platform ahead of the start of the NFL season, with playMGM available back in August and BetStars and 888 ready to go in September.
This was great news for the state as New Jersey's monthly revenue from digital sportsbooks surpassed that of physical operators. Mobile and online generated $12.5 million of the month, compared to $11.4 million from land-based wagering. Resorts AC was the main breadwinner as their digital revenue via BetStars and DraftKings posted earnings of $8.5 millions and the retail only brought in $279,492.
However, retail still fared very well in other New Jersey venues. For instance, Billy Wild West, which hosts Caesars Online and 888, announced its digital earnings of only $106,463 with a retail earnings of $394,046. The same can be said for the Borgata as well. They are offering sports betting via playMGM and only reached $120,938 for the month while their retail earned $2.4 million. Meadowlands seems to have all the angles worked out as their digital revenue with FanDuel earned them $2.8 million and the retail figures were $4.3 million.
MGM GVC Get CEO
MGM GVC Interactive, the joint venture between MGM Resorts and GVC Holdings, has appointed Adam Greenblatt as CEO. The move is subject to licensing and regulatory approvals. Greenblatt was the Director of Corporate Development & Strategy at GVC and even had a similar role with Ladbrokes before its acquisition by the operator. Greenblatt is not lacking in experience.
GVC CEO Kenny Alexander and MGM Resorts Chairman and CEO Jim Murren released a joint statement.
"We are pleased to appoint Adam as CEO of the joint venture, who will bring his in-depth knowledge and expertise in online gaming and sports betting from both sides of the Atlantic. With the combined brands, technology and market access of two parent companies, I am determined to make it the most dynamic and successful player in the industry."
And the partnerships keep coming as MGM GVC Interactive recently partnered with the United Auburn Indian Community (UAIC) in California, with a view to launching sports wagering operations in the state as soon as it is regulated.
Baseball Stands to Benefit from Wagering
The Major League Baseball annual revenue could rise by $1.1 billion thanks to legalized sports wagering slowly making its way from state to state. Other sports leagues take notice as this is according to a study commissioned by the American Gaming Association or AGA. A Nielson sports study found that the MLB would be the second-biggest beneficiary of widely available regulated sports wagering. Previous research determined the National Football League would earn the most with an estimated $42.3 billion lying in wait. Similar research has estimated the National Basketball Association's windfall would be to the tune of $585 million a year and the National Hockey League's $216 million. All considerable sums.
According to these studies, the revenue would be generated by several big factors. Operator spending on advertising, data and sponsorship, as well as increased consumption of each league's media, licensing, and products. With over 1,000 sports fans who self-identify as sports gamblers were questioned for the reporting. Sara Slane, an AGA Senior Vice President of Public Affairs, said:
"The four major sports leagues will earn a collective $4.2 billion from widely available legal sports betting, further proving that working together with the gaming industry will pay dividends for all the sports stakeholders."
Slane has also been involved in the all-important debate on integrity fees at G2E, dismissing calls from the MLB for a 0.25% levy on all sports betting activity.
A contentious debate at that. Slane has gone on record saying, "I mean, look, you want a cut of revenue without any of the risk that's associated with it. You want us to take that risk, pay you and then you are going to benefit on the back end as well." Of course, the sports leagues are quick to remind everyone, including Slane, that they are supplying the product.
Without sports, you do not have sports betting after all. Legal sports betting industry types want the leagues to cooperate, the leagues want to maximize their profits just like every other casino, sportsbook, and online operation. The major sports leagues, NFL, NBA, MLB, and NHL, will cooperate, too, but not without being compensated. This issue is far from resolved and will be interesting to see how it plays out. Obviously, there is a middle ground to be reached somewhere because there is too much money at stake otherwise.