Legal
New Studies Believe Illinois Sports Betting Handle Can Exceed $5 Billion In 2023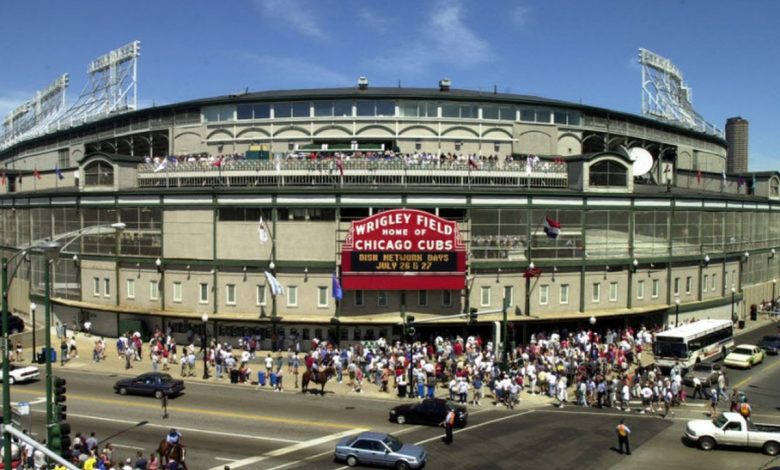 It was once believed that no state could ever reach the volume of bets that Nevada has in its long and illustrious career, and then New Jersey came into the mix. Now, a recent estimate believes that Illinois can be right up there with the heavyweights of the sports betting industry by the year 2023.
The Illinois Gaming Board is supposed to have sports betting applications available for casinos, racetracks, and sports arenas and stadiums available later this month. We have no idea when Illinois will finally ring the opening bell on sports betting. But experts believe it's going to be a big celebration for the state once it does.
Neighboring areas of The Prairie State have been celebrating while this delay is going on. About $94 million has been wagered so far in Iowa since it launched sports betting mid-August, which has also brought in around $862,000 in tax revenue.
Not to mention, bettors in Indiana have wagered $92 million since sports betting began in September, which has resulted in around $1.1 million in tax revenue.
Large Numbers
Global Market Advisors, a consulting firm that projects future forecasts for sports betting (among other things), believes that Illinois will have $5.2 billion wagered in 2023. The same firm projects Nevada to have $5.5 billion wagered that same year.
While that $5.2 billion projection is on the high end, the low-end projection for 2023 is at $2.8 billion. While that is a major gap in numerical value, the Global Market Advisors projection still has Illinois as the sixth-highest outlook in 2023, behind only California, Texas, Florida, New York, and Nevada.
Of that total handle, Global Market Advisors estimates the sportsbooks from The Prairie State to keep about $168 to $338 million of the money from tax revenue. The state isn't exactly doing well with its funds, and experts believe it'd behoove them to get moving with the legalization of sports betting in order to help out.
Another consulting firm, Camelot Lottery Solutions, projects the state has a base of around 450,000 residents that will be part of the big movement. This same company is part of the corporate organization that operates the Illinois Lottery.
Camelot Lottery Solutions also estimates that 27,000 people are already betting on the black market, placing bets with their local bookies.
Once The Prairie State becomes operational, it has already been discussed that large sporting venues like Wrigley Field and the United Center will be places where bettors can actually wager on games. According to the research done by Camelot Lottery Solutions, about four million additional people said they would consider placing a bet if it was legalized.
"Chicago's strong sports tradition and great teams in all major leagues will be able to generate enthusiasm around sports betting," said French research firm FDJ Gaming Solutions.
It's only a matter of time before Illinois residents will be able to legally bet on their favorite sports. When it finally goes live, we can certainly expect the masses to be out in full force for their fix.