Legal
New York Goes Over $2 Billion in Betting Handle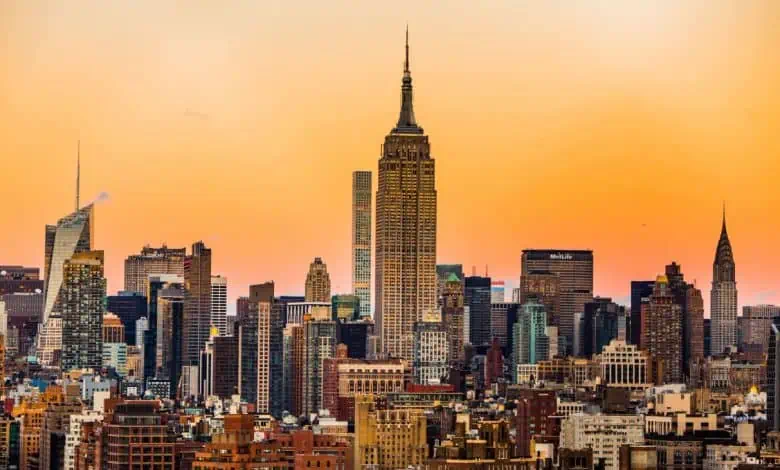 Online sportsbooks in the state of New York have finally done it as they racked up more than $2 billion in sports betting handle in October. The goal for many states used to be $1 billion in monthly handle, but New York has been a clear leader in this industry for months. 
With another massive total racked up last month, New York now has the 14 highest months of monthly sports betting handle ever recorded. Online sportsbooks in the state did get a huge boost in October as there were five different weekends that had football action. 
Not only did the sportsbook in New York benefit from a month filled with football, but the state of New York did as well. Retail sports betting revenue hasn't even been calculated yet, but the state was able to generate nearly $90 million in tax revenue in October. 
Online sportsbooks in New York have now brought in $1.35 billion in revenue through the first 10 months of the year, which is nearly the same total for the entire 2022 calendar year. Things will slow down a bit in November and December, but New York should still put up numbers that obliterate the totals from other states. 
FanDuel Defeats DraftKings
The New York State Gaming Commission continues to update sports betting numbers each week, and there is always a big battle between DraftKings and FanDuel for the top spot. DraftKings Sportsbook has been leading the charge for many months, but that wasn't the case in October. 
FanDuel Sportsbook posted a monthly handle total of $891.9 million in October, which easily set the record for one single operator. In fact, FanDuel Sportsbook is now the only mobile operator to ever post a total handle of more than $800 million in a single month.
DraftKings took a pretty big step back in October, and there is no clear expectation as to why that occurred. That operator still had a hold of more than 8% and it combined with FanDuel to rack up more than 70% of total market share. 
The only other mobile operator that was worth noting was BetRivers as it was able to get past BetMGM for the fourth spot in the ranking. BetMGM set it's own handle record in New York with $114.2 million. 
ESPN BET Coming Soon
Sports bettors in New York might not have as much football to wager on during the month of October, but there will be a new mobile app available. ESPN BET is coming to the state on November 14th as that is when PENN Entertainment will rebrand its Barstool Sportsbook app. 
At a recent conference in New York City, PENN executives debuted the new app, and it's expected to become popular right away. While this app will launch in many different states throughout the country, New York is where it will target the most new customers with promotional offers. 
Looking at the numbers for each operator will get more interesting after a new option debuts in the state.