Legal
Pennsylvania Update (And It's Finally Good News)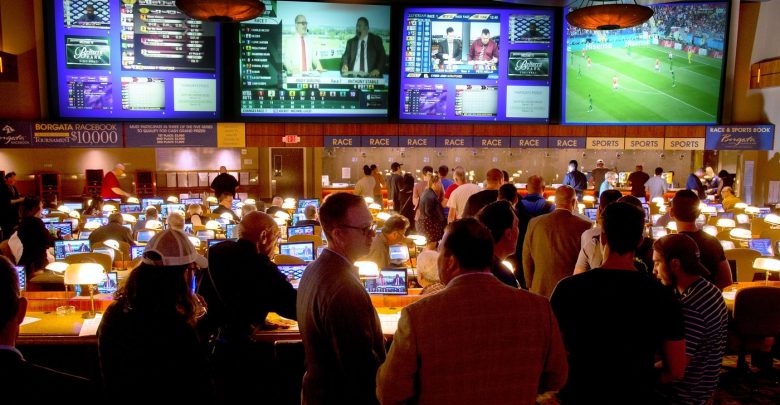 Maybe it's just me, but the news on the legal sports gambling front has not been the best as of late. Sure, we've had our share of victories here and there such as in Iowa and Indiana. However, we've had our share of setbacks as well in Illinois (getting further away by the day) and Tennessee (legal but a terrible bill). Well, Pennsylvania is here to brighten our day as mobile and online sports betting is now legal in the state. This move, coupled with their already up-and-running, brick-and-mortar sportsbook industry, makes Pennsylvania one of the very few states with every form of sports betting available to its players. Other states, please pay attention.
As of May 28th, live testing of online Pennsylvania sports betting began as SugarHouse Sportsbook opened its virtual doors. The platform is live for web-based and Android devices only as the iOS app is still pending approval in the state. Of course, live, in-person sports wagering began in 2018, and there are now eight total retail sportsbooks in operation. Wisely, Pennsylvania has learned many lessons from New Jersey, including the importance of mobile betting to the state's revenue. It is important for states' to realize over 80% of the action in New Jersey comes from the New Jersey sports betting apps. It was a long time coming, but the online option is now available to the bookmakers and sports bettors alike in Pennsylvania.
Where Online?
Pennsylvania sports bettors can now place their wagers anywhere in the state. Their laws authorize Pennsylvania online and mobile betting statewide, which includes remote account registration and the first options became available on May 28th. The first available is the Sugarhouse Sportsbook, licensed by Sugarhouse. Parx Sportsbook and Rivers Sportsbook will be online in the coming months. Sugarhouse Sportsbook's soft launch is more of a live test of the entire online sports betting system. We've seen trouble in the past with online sports betting, namely in West Virginia, and this is another smart decision on Pennsylvania's part. They want their legal sports betting industry up-and-running, not starting and stopping.
Plenty of Options in Pennsylvania
The 2017 Pennsylvania law, which authorizes casinos and racinos to seek licenses for sports betting, includes their 12 existing facilities with a 13th under construction in the prime location of Philly's stadium district. State regulations also permit the state's Off-Track Betting facilities and satellite casinos to offer sports betting with the license of their respective parent company. In fact, two of the OTBs are already booking sports action.
Who Can Wager Online
In order to place a sports wager, players must be at least 21 years old and physically located within the state's borders. However, residency is not a requirement, but Pennsylvania operators can't accept wagers that physically originate from outside the state borders, and this is done via geolocation. Also, along with the geographical restrictions, Pennsylvania sportsbooks, online or otherwise, may not take bets from athletes, coaches, officials, and related personnel or excluded gamblers.
In Other Good News
Daily Fantasy Sports is also legal in Pennsylvania so you can find sites such as DraftKings and FanDuel. In an interesting move, it doesn't appear as if DraftKings will have any other presence in the state. On the other hand, FanDuel will be launching a sports betting app along with their DFS offering. However, this is not active as of yet.
Pennsylvania has not put too many limitations on their sports gambling products, unlike many other states. When it comes to sports betting, Pennsylvania sportsbook operators can offer wagering on both professional and college games. This makes Pennsylvania sports betting much more progressive than New Jersey, Iowa, and Tennessee for instance, where laws prohibit any action on in-state universities and student-athletes. The NCAA, NBA, NFL, NHL, and MLB are all available, and only a few markets such as esports wagering are prohibited in Pennsylvania.
As kind as the state has been to sports bettors, it has been tough on the operators. For instance, the licenses they require in order to offer sports betting cost $10 million apiece, which is the highest fee in the country. The state taxes sports betting revenue at the rate of 34% with local jurisdictions collecting another 2%. As with all U.S. sportsbooks, those in Pennsylvania are also subject to a federal tax amounting to 0.25% of the total amount wagered.
There are also tough regulations on advertising and branding as well, much to the dismay of the operators. For example, casino licensees are limited to one online or mobile platform apiece, and it must display the parent brand prominently even in the case of a third-party provider. Of course, Pennsylvania is a very large state and a huge gambling market so, some regulations were sure to stick. Either way, the fact of the matter is Pennsylvania is doing it right, and finally, we have some good news.