Legal
Louisiana Finding Interesting Ways to Move Sports Betting Forward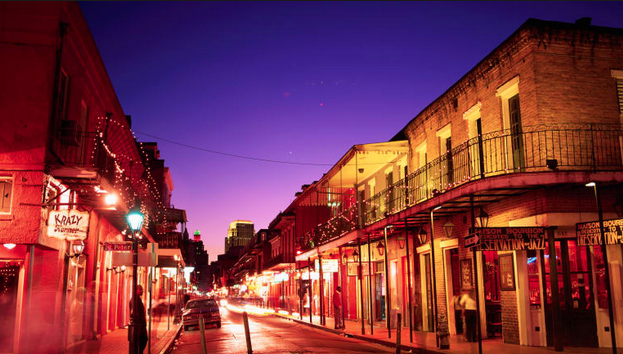 Louisiana has had a tough go the last few years trying to pass any sort of sports betting legislation. Many states have, in fact, so this is not much of a surprise. However, Louisiana may have found a backdoor to the problem as their statehouse was recently able to pass a daily fantasy sports bill and this bill will now serve as a model for the new Louisiana sports betting legalization and regulation. If everyone can agree on one form of sports gambling, why can't they agree on another form of sports gambling?
This has been a big year for the states looking to legalize and regulate sports betting. They've seen the tax revenues of the few states that have fully regulated the market and know it to be a worthwhile endeavor. However, as you could probably guess, there are many interested parties with plenty of political sway looking to make a buck. Brick and mortar casinos, horse tracks, state lotteries, DFS platforms, tribal casinos, and state senators alike all want a piece of the pie. And this is where the difficulty comes from. Louisiana may have found a way to bring everyone together and move things forward, and they now have a sports betting bill up for the second year in a row.
This latest bill is once again sponsored by Sen. Danny Martiny, who was also a big-time backer every effort to legalize DFS. The parish Martiny represents includes several gambling establishments in Metairie and other suburbs of New Orleans. With his proposed legislation, Louisiana becomes the 35th US state to consider a sports betting bill this year.
What's in the Bill?
This proposal to regulate Louisiana sports betting, S 153, follows directly in the footsteps of the DFS legislation, which was basically a trial run. The key was to not fight for statewide legalization but, instead, look to winning over as many parishes as they can individually. Under the proposal's terms, the state's casinos and horse racing tracks would be able to offer legal sports betting. All of it would be under the oversight of the Louisiana Gaming Control Board. While the proposal is thorough, it is far from detail-oriented as to allow for some wiggle-room down the line. For instance, fees and taxes are not yet completely codified, but the bill does require a fiscal framework prior to implementation.
Louisiana has 16 total licensed gambling sites, 12 casinos, and four racetracks, and some are in large population centers like New Orleans and Baton Rouge. Gambling giants Caesars, Golden Nugget, and Penn National Gaming are among those with a presence in the state. As you can see, there are plenty of interested parties wanting to see sports gambling legal and regulated. As with DFS, Louisiana voters must first approve sports betting at the parish level. The bill proposes an Oct. 12 vote, and venues in approving parishes could begin applying for licensure as soon as Jan. 1, 2020. This way, at the end of the day, Louisiana will, in fact, have a legal sports betting market even though it would not be allowed in certain parishes of the state. However, this does leave mobile betting in a bit of a lurch.
No Mobile?
This bill will also include mobile sports betting. However, the provisions appear to limit it to on-site wagering. The relevant language does leave some room for interpretation, however: "Electronic sports wagers shall be placed only in the gaming area of the riverboat, eligible facility, or official gaming establishment as determined by the board."
As we've seen from other states, no matter their stance on DFS's legality, mobile betting creates its own set of political problems. Of course, lawmakers in some of the other states have completed statewide DFS or sports betting using similar language. For instance, Rhode Island was able to steer clear of a very strict and specific constitutional prohibition on mobile betting. How did they do this? Well, they simply argued that mobile betting does not, in fact, happen mobily, but within the servers of an established site such as a horse track or casino. Pretty good, right?
Louisiana will no doubt face similar roadblocks on the mobile side of things. However, their DFS market will help lead the way.
New York Paying Special Attention
New York state has had a very well-publicized go at legalizing DFS as well as sports betting and, by following Louisiana's lead, could pull something off sooner than not. The attempts by the Empire State to get around their own constitutional prohibition will rely on the interpretation that mobile sports betting actually occurs in the server room on casino property. These arguments come from the casinos and horse tracks wanting to keep all forms of gambling within their walls. The fact that the servers can be housed within said walls makes for a nice loophole.
However, the fact remains, even if mobile betting is permitted outside of the Louisiana casinos and tracks, it almost would not be statewide. Only 47 of the 64 parishes approved DFS so it's safe to guess sports gambling would be similar.