Legal
Iowa On the Verge of Fully Legalized Sports Betting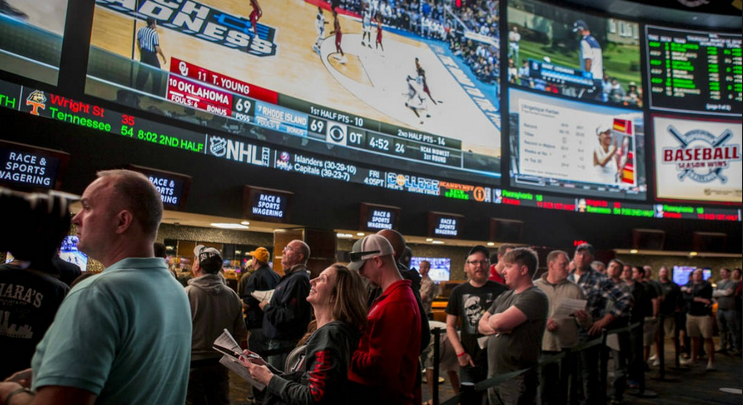 While seemingly every other state in the union trying to legalize sports betting keeps hitting roadblocks, the great state of Iowa has enjoyed a much easier road. As of today, there is one Iowa Senate sports betting bill on the move and getting very close to matching a bill already on the Iowa House floor. State Senator Roby Smith, the sponsor of the bill, S 366, expects his legislation to pass the Ways and Means Committee and reach the Senate chamber by the end of the week. This very bill passed through a Ways and Means subcommittee last Tuesday easily with a vote of 2-0-1.
"I feel good about where the bill is at," Smith said. "Once it moves on from Ways and Means, it will be at the same level through the process as the House bill. We should both be floor-eligible next week."
Two Bills, Same Page
Sen. Smith has also indicated recently that the sports betting bill will be amended by Thursday in the Ways and Means committee to create five important changes. Three of these updates will align it with the bill sitting on the House floor and will no doubt expedite the entire process. While this is one of the common trouble spots for other states, Iowa's Senate and House are on the same page here and eager to see legislation move forward. The three changes include a ban on all in-game wagers for any Iowa collegiate games, a 6.75% state tax to be imposed on all gross gaming revenues and an overhaul of the Prairie Meadows horse racing program subsidy. As of now, 11% of the Prairie Meadows casino revenue is used in the program. This will drop to 6% but will be extended to include sports betting revenue as well or until Prairie Meadows goes over $200 million in total contributions to horse racing.
The ban on Iowa collegiate sports is the interesting move here, as no other state has adopted this stance. This, of course, comes from concerns of things like point shaving and exposing the student athletes to gambling. This will severely limit Iowa's gambling market and, many observers note will make it difficult to challenge the already booming illegal market.
Senate Wants Community to Benefit
Iowa has a history of making sure any type of gambling sees revenue go back into their communities. In fact, all of the 19 commercial casinos located in 15 counties are required to share its license with a qualified sponsoring organization (QSO). These nonprofit license holders receive a percentage from their respective casino's gaming revenue and then reinvest the money into charitable causes and civic needs. This has been a very successful program over the years, and sports betting will help expand it even more.
The language is still to be added, but it will require all of their casinos to add 0.75% of gross gaming revenue from sports wagering to their total QSO. This will bring the effective tax rate to 7.5%.
The state doesn't stop there either as through their County Endowment Fund, a percentage of Iowa's gaming tax revenue is distributed to community foundations in the 84 counties that do not hold a state-issued gaming license. This also will be applied to sports betting, with 0.5 percent of the state's take going to the County Endowment.
"There's still some language that doesn't match up, but we're more than on the same page," Smith said. "We're maybe on the same paragraph, different sentences. I see us working out our differences."
Next Step for Iowa
Sen. Smith, who, according to him, has spent more hours on this issue than another in his nine years in the statehouse, expects it to be brought up on the floor by the week after next. However, it is important to remember the very earliest it could come up is still late next week. After all, the timing of a vote is at the discretion of the Senate Majority Leader. "We have a month left," Smith said. "It's plenty of time to take this last step of the legislative process, which is to bring it to the floor. Then the governor will have her time to review the bill."
The Iowa governor, Gov. Kim Reynolds, is not expected to be another roadblock on the issue as she is on record saying that she thinks sports betting needs to be regulated. Obviously, this has Sen. Smith very optimistic that she would sign the bill into law soon after. "I've known Gov. Kim Reynolds for more than a decade and she's always been someone who is open-minded," Smith said. "I think she's just waiting on the final product to get to her desk before she makes a comment on it."