Legal
Iowa Rings In New Year With Mobile Sports Betting Registration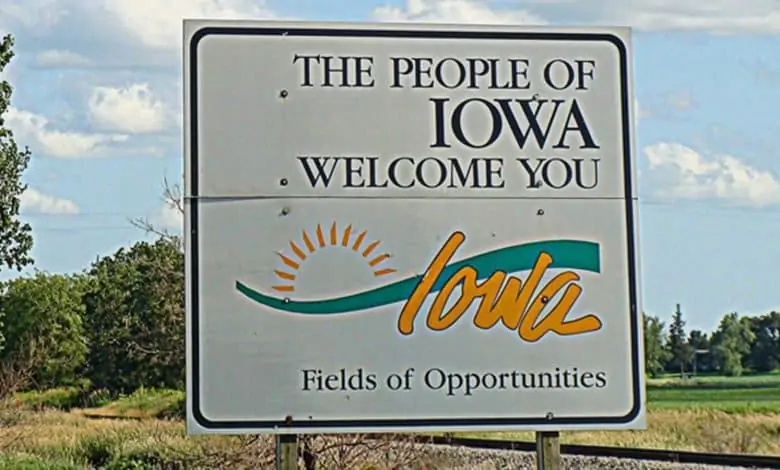 For bettors in Iowa who have been anxiously awaiting mobile sports betting registration, the wait is over. Recent changes to the sports betting laws in the Hawkeye State allow fans to register for sports betting accounts remotely, which started on Friday.
Prior to the new law, fans had to go to a physical location like a casino to register for an online sports betting account. The only requirement will be that people will have to be physically located in the state of Iowa, at least 21, and have a valid state-issued ID that they can upload during the online registration process.
Rush Street Interactive announced this week that its sportsbook, BetRivers, would also be available to fans on Jan. 1. BetRivers has a huge presence in Illinois, and the company felt it was important for the sportsbook to be up and running prior to the Saturday Fiesta Bowl matchup between Iowa State and Oregon.
Iowa Fans Getting More Options
Another sportsbook, 888sports, announced that it will have a sportsbook operating in Iowa. There are 17 casinos operating in Iowa, though some of them are not currently open due to COVID-19 restrictions.
The laws that govern gaming in Iowa allow each casino to operate with no more than two online sportsbooks. Governor Kim Reynolds, who is a Republican and has been in office since 2017, signed a sports betting bill into law in May of 2019.
When sports betting launched in 2019, in-person registration was the rule for new online sports betting accounts. That was basically the law of the land, and there was smooth sailing until COVID-19 struck in 2020.
Many casinos nationwide had to deal with casinos being shuttered sporadically due to pandemic. The in-person registration requirement across the country was a nightmare throughout 2020.
Although vaccines are being administered to certain groups of people, the pandemic continues to rage out of control in the US and many other countries.
In-Person Registration Requirement Will Be Lifted Elsewhere
Several other states, like Illinois, have already lifted their in-person registration requirements. Several other states are expected to lift that requirement in 2021.
Iowa gaming officials said that they expect that all sports bettors who want to access online sports betting will be registered during the first week of January 2021. Some sports betting analysts still believe that more sports bets are being placed offshore in illegal operations.
Part of the reason is that not all states have legal sports betting, and not all states have waived the in-person registration requirement. Most gaming experts continue to predict that sports betting in the United States will continue to see enormous growth in the new year and many years going forward.
The industry has continued to explode since the Supreme Court overturned a national ban on sports betting in 2018. Iowa has a population of a little over three million people, which are spread throughout the state.
The state could finish in the top 10 sports betting performers in 2021, especially if people in nearby regions without sports betting, like Omaha, sign up for Iowa accounts.