Legal
Real Talk Out of Ohio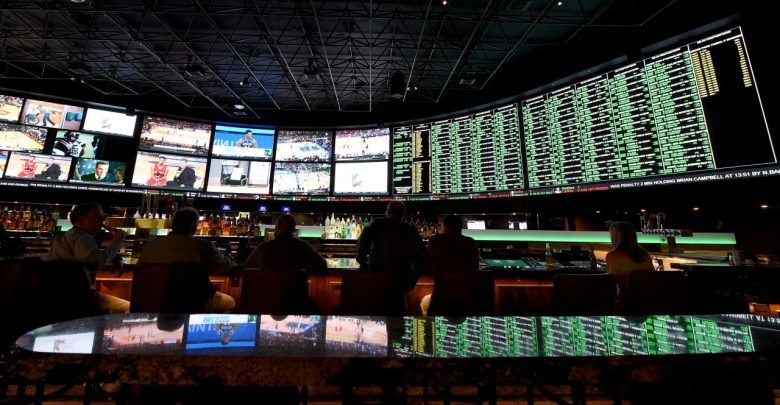 One of the most prominent casino companies did little holding back on Thursday while calling into question the official league data mandates proposed in Ohio. Eric Schippers of Penn National Gaming called the sports leagues' request for state legislatures to mandate the use of official league data by sports betting operators a "money grab" that is "in lieu of not being able to get the integrity fee." Of course, he's absolutely right, and it is interesting we haven't seen this type of language before considering some heated exchanges between stakeholders in the past.
While speaking at an Ohio House Finance Committee hearing, Schippers pointedly noted how professional sports leagues went from state to state last year pushing for integrity fees in sports betting legislation. The league's feel short-changed as it is their sports being gambled on. Of course, the industry stakeholders in every state fought hard against any such integrity fee, as it would take a significant portion of already slim margins for sports wagering.
And thus far, the leagues have been unsuccessful in getting any state to agree to the fees. More recently, the sports leagues have been pushing for states to use their official league data as another way to get a piece of the pie. "When the cost was denied by all these states in terms of an integrity fee, suddenly you heard we should mandate official league data," Schippers said. "That's the way we'll do it."
Let's Be Honest
During the hearing, Schippers was eager to remind everyone that legal sports betting has been going on in Nevada for some time now and their sportsbooks have been buying their data mainly from two providers: Sportradar and Genius. "There was never any opposition from the leagues to say, hey, we need a piece of that or we want to add on top of that," Schippers said. "You just go buy your data. So the notion of official league data now includes putting a vig, if you will in the gaming vernacular, on top of what we should already buy through these two services."
Schippers added that the leagues already stand to gain from the expansion of regulated sports betting with a report from the American Gaming Association estimating the four sports leagues will earn over a collective $4.2 billion from legal sports betting. "We don't believe there should be an added fee for the leagues on the area of integrity," Schippers said. "Already baked in, in everybody's interests, is ensuring integrity – from a regulator's standpoint, from an operator's standpoint and from a league's standpoint."
Lottery Takes Charge
There are now two sports betting bills with competing viewpoints in Ohio. One of them is from Sen. John Eklund and would charge the Ohio Casino Control Commission as the regulator. This would then limit sports betting to the state's 11 casinos and racinos.
The other bill from Rep. Dave Greenspan would charge the Ohio Lottery Commission as the regulator and allow participation from fraternal and veteran organizations as well. Greenspan foresees people placing wagers on a kiosk at organizations such as these and receiving payouts over a certain amount from the Lottery Commission, the way someone would collect their winnings from a lotto ticket. Greenspan likes that the Lottery Commission has the experience and infrastructure at the ready. For instance, the Lottery uses a closed-loop broadband intranet for lottery transactions, and Greenspan maintains this can directly address concerns about mobile wagering and not being in violation of the Wire Act. "That's why this bill and the Lottery Commission is the way to go because there's already an intrastate network and environment set up," Greenspan said.
In-Play Wagers in Ohio
Ayesha Molino, who represents MGM Northfield in Ohio, asked the committee to allow the decision on types of wagers offered up to the regulators. She believes limitations on collegiate or in-play wagering simply do not work. "Customers already have access to all bet types on a robust black market with little repercussions," Molino said. "To be competitive against this market, regulated gaming operators must be able to provide consumers with a product that they want."
Of course, there are always the concerns of players throwing games, but also throwing single wagers, such as the in-play wagers. To this notion Molino and to her point of not limiting wagers, she says that operators such as MGM can simply make this impossible. And way wouldn't they want to.
"As regulated operators responsible for paying out on bets, we have no interest in booking bets that can be easily manipulated or raise questions about the integrity of our gaming operations. We recognize that no batter can guarantee a home run in the 7th inning, no basketball player can guarantee a game-winning three-pointer and no quarterback can guarantee a 60-yard pass completion. As such, overbroad legislation that would restrict categories of wagers is not grounded in a meaningful analysis of integrity risk."