Legal
Many Industry Powerhouses Will Join Sports Betting & Casino Summit
The Summit Will Be Virtual This Year, Held on June 23-24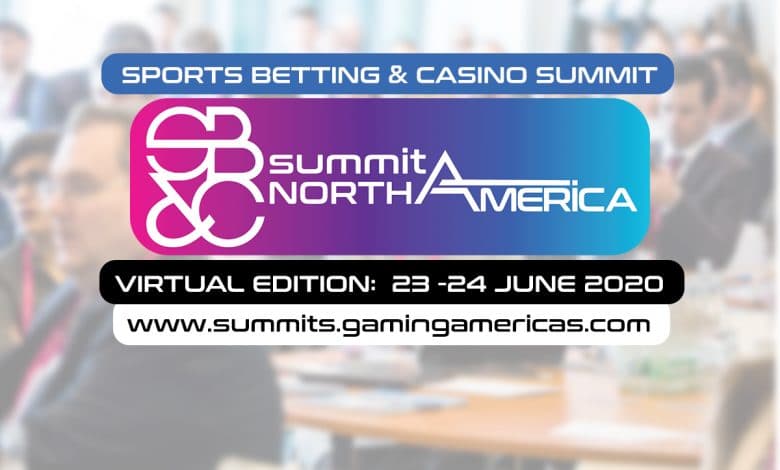 The Sports Betting & Casino Summit of North America(SBCNA) will commence virtually this year for two days, on June 23 and 24. Organizers of the event are urging participants to sign up early on their website because space is limited, even virtually. This is an event that attracts people in the gaming industry from all over the world.
As the Las Vegas Strip has started to reopen with major changes in store for employees and visitors, things are starting to look prosperous once again. Many gaming experts believe that the sports betting industry will continue to experience explosive growth.
This Year's Summit Will Feature A Panel Discussion With Sports Betting Experts
A few participants, who have already committed to attending the SBCNA this year, talked to the Las Vegas Journal on Thursday. Some of those participants are people that are planning on starting new sports betting businesses in the future and are looking for guidance. Jack Valerie, who will be participating later this month, said he's very anxious to learn about all the compliance updates that have happened during the shutdown.
Industry officials throughout the US and Canada, have been dealing with compliance issues while sports were shut down due to the pandemic. The officials have said for them there really hasn't been any downtime, due to the ever-changing issues of compliance. The new compliance rules are dealing with states that already legalized sports betting.
The other very important issue that will be addressed during the summit will be the progress other states are making to get closer to sports betting launches. Another hot topic expected to be discussed is iGaming during the pandemic, which has really taken off since the shutdowns. There will also be experts on rewards programs for people with registered sports betting accounts.
Summit to Host Over 60 Guest Speakers, Covering a Variety of Topics
The summit will start with a free networking session, that will enable participants to foster business connections. Kip Levin, the President of sports betting powerhouse FanDuel, will be a featured guest speaker at the event.
The organizers said the first discussion will center around reopening sports betting after a worldwide pandemic.
Organizers of the summit revealed that they circulated surveys to last year's participants to gauge important topics they wanted to see featured at this year's summit.
Michigan Congressman Brandt Iden, who was instrumental in getting sports betting passed in Michigan, will also speak. To deal with many legal issues that are paramount with sports betting and casinos, gaming attorney Jeremy Kleiman will be on hand to answer legal questions. David Highhill, the Vice President of Strategy and Analytics for the NFL will be speaking for the second year in a row.
Due to the complex legal issues that are now on the table in California, Texas, and Florida, a special panel discussion will address those issues. A 2-day pass will cost $89.