Legal
State of Legal Gambling in New Jersey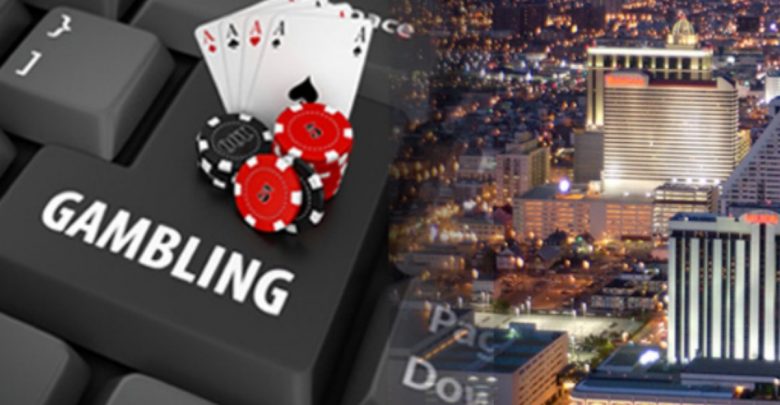 As state after state begins legalizing and regulating sports gambling, there's one state to thank for all of the revenue, tax and otherwise, that will no doubt be filling up the holes in their budgets. That's New Jersey. While Delaware did beat the Garden State to the punch as far as the first state to place a legal wager, New Jersey paved the way. It was their lawsuit that forced the Supreme Court to overturn the PASPA and, by doing so, allow states to regulate sports gambling.
While the PASPA was not that old of a law, passed in 1992, legalized sports gambling has been a long time coming. In fact, states such as New Jersey, Delaware, Mississippi, Pennsylvania, and West Virginia were already dotting the i's and crossing the t's on the state legislation they'd need to have legalized gambling even before the decision was passed down from on high. As of today, all forms of gambling are legal in New Jersey so let's take a look at how and where you can lay a bet in this great state.
Online Sportsbooks
Draftkings Sportsbook was the first mobile platform to launch on August 1 and was way ahead of the competition with a three-week lead but it didnt' take long for others to close the gap. The playMGM sports betting app went live as of August 22nd. SugarHouse Sportsbook got on the board a day after, then, just one week later, we had the FanDuel Sportsbook and William Hill joined in the fray.
Not to be outdone, Caesars added mobile betting on September 6th, just in time for the start of the NFL season, conveniently enough. By the following Monday, 888 Sportsbook was available for online play and then BetStars came on board by expanding their existing online poker platform. All New Jersey casinos and racetracks are allowed to form as many as three online partnerships apiece. However, they must keep a physical sportsbook first. As of now, we have eight New Jersey casinos and racetracks with retail sportsbooks open for business.
AC and DK
Resorts Atlantic City has multiple sports betting partnerships going. One of them is with DraftKings Sportsbook, which was officially the first on the board with a legal online sportsbook as well as an app available for download. The DraftKings sports betting was launched on Monday, August 6 after a short but sweet soft-launch on the 1st. Their app and online sportsbook are up and running and offer a wide variety of traditional wagers and in-game bets, otherwise known as "live betting."
Resorts and BetStars
Resorts have been the most active of the AC casinos and was the first to use its total allotment of three online partnerships. The longtime casino expanded its deal with The Stars Group to include sports wagering. The group has plenty of experience with Resorts from their online poker platform under PokerStars.
Borgata and playMGM
The big names are definitely going all-in as the Borgata opened its sports betting operation on June 14. Then, two months later, it began allowing online wagering with its playMGM sports betting app. Borgata is using its racebook as a temporary space on property, but a new space is on the way. MGM announced way back in December that they would be investing $7 million for the new sportsbook. Borgata is owned and operated by MGM and provides mobile betting in Nevada through MGM, too. MGM has also formed new partnerships with GVC and Boyd Gaming, which will lead to new sports betting apps and sites in many more states.
Monmouth Park and Will Hill
Monmouth Park has long been a destination is the gambling world so it only makes sense they would expand their operation to sports gambling. They were ahead of the game, too, as they began plotting back in 2013 with a partnership with William Hill.
The Will Hill mobile sports betting app had a soft-launch on September 2. This was the site of New Jersey's first legal wager as well, when the governor was on site to place a wager on the World Cup. Monmouth does not have a mobile option yet. However, this is Will Hill's strong-suit so it shouldn't be long before everything is up and running.
Meadowlands and FanDuel
Being in New Jersey, a stone's throw from New York City while being located directly behind MetLife Stadium may be the greatest spot for a sportsbook in the western world and that is exactly where Meadowlands Racetrack resides. The sportsbook is up and running, however, the online and mobile options aren't yet available. It shouldn't be long though as this is FanDuel we are talking about and if anyone has the technical means, it's them.
Hard Rock Atlantic City
The failed Trump Taj Mahal has been renovated into the new Hard Rock AC. There was a grand opening in June where the Chairman stated the Hard Rock would be big in the business of sports wagering. It has a few relationships with the NFL that may slow down the process, but that will only mean using a third party to set their wagering lines. There is more to come from Hard Rock AC, however, it may take more time.