Legal
Colorado Holds Special Session To Grant Sports Betting Licenses
As The Coronavirus Disaster Rages On, Sports Betting Moves Forward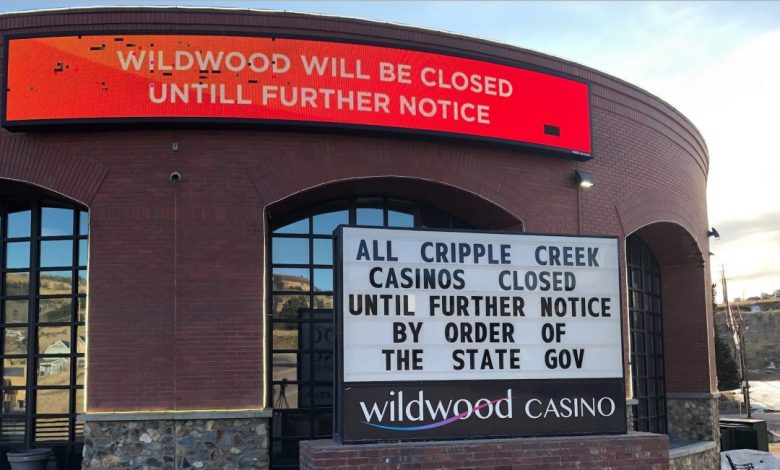 Colorado was just named as one of the next hot spots where the deadly coronavirus will have escalating cases and deaths. It's a huge guessing game as to when sports events, games, and matches will start up again.
There are over 5,000 documented cases of the coronavirus in Colorado, but health officials in the state said that number is not correct. They believe the real numbers are between 12,000 and 35,000 cases.
There have been close to 200 deaths in the state, with no end of the suffering and fear letting up any time soon. But a small ray of sunshine occurred in the last few days.
It was a victory of sorts for those in the state that have been advocating for legalized sports betting. A new arm of the gaming commission in the state has been formed to operate during the state lockdown.
It is called the Limited Control Commission, and they held a special session on Friday. During that special session, the commission granted several sports betting licenses to applicants who previously submitted their paperwork.
Commission Believes Some Operations Should Continue
There has been no blow-back about the special session, a commission source said. The source said, "People understand that as devastating as the lockdown is, there will be a day when it's over, and all business can not stop completely. We have to be prepared to resume commerce, and that takes dealing with issues ahead of the day everything is back online."
The voters of Colorado gave the green light to sports betting on election day in November of 2019. The official launch of sports betting in the state was previously set on May 1, less than three weeks away.
The official stay at home order is until April 30. Few health experts say that everything will be able to reopen and resume on May 1. The Gaming Commission said that sportsbooks in the state could offer sports betting on that date, set up accounts, and offer whatever the commission has approved.
Offering Virtual Sports During The Blackout
A huge gaming force in the state, Century Casinos, Inc., confirmed that it received three master sports betting licenses from the commission in the last few days. The company spokesperson said the licenses would allow their casinos to offer sports betting at three of their locations.
The company is planning on having sports betting at their casinos in the historic mining town of Cripple Creek, one of the first towns in the state to have a casino. The other location is located in Central City.
Century Casinos will partner with a sportsbook and offer customers sports betting at their casinos and online. Century Casinos and other applicants who were granted licenses said they are excited to be a part of this new exploding industry. Once it gets going, they feel everyone in the state will benefit from the revenue sports betting will generate.