Legal
Integrity Fees in Connecticut?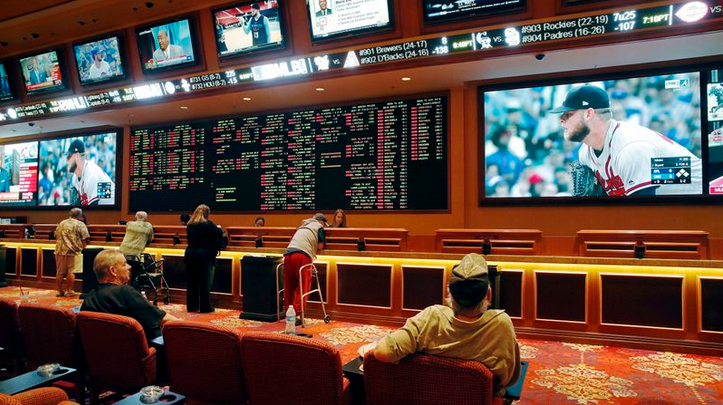 A lawmaker pushing to legalize and regulate sports betting in the state of Connecticut has said his state's legislators will soon reconsider the inclusion of the somewhat controversial integrity fee to professional sports leagues. Integrity fees were the big play by the major sports league a little over a year ago when the idea of legalized sports gambling was first becoming a reality. Of course, now legalized sports betting is a reality and nothing has come of those fees. In fact, six states have created regulated, legal sports betting markets in the past year without having to engage in the use of integrity fees.
However, as more states look to get their state house's in order and legalize sports betting, it remains an issue for one reason or another. For instance, New York state does not have the leverage it needs politically to get a deal done, and the major sports leagues know this. Connecticut finds itself in a similar position and because of this State Representative Joe Verrengia (D) expects Connecticut to take a different approach this year, but as you can imagine, it is still an issue. "Given the time that has passed, we're obviously going to revisit the issue of an integrity fee," Verrengia said. "I'm not interested in an integrity fee that is just sending a check to the leagues at the end of each month." Of course, that's exactly what those fees are.
Connecticut was the First to Hear of Integrity Fees
Before the Supreme Court did away with the PASPA decision and opened up individual states to regulate legal sports betting, Verrengia held hearings in his Public Safety and Security Committee and representatives from the NBA and the MLB made their case for an integrity fee in one of those hearings. The hearing didn't go well for the leagues, as state legislators pushed back hard against the very idea of giving the leagues any percentage of each wager. Verrengia is even quoted as saying he wasn't interested in "lining the pockets" of major-league sports owners.
The major sports leagues do have a point as what is being gambled upon is their product. A product with not only far reach but worldwide appeal and there is plenty they can do to interrupt the gambling aspect. Sports gamblers aren't stupid and will stay away from a poor product with bad press. Just look at what happened to the NBA post-Tim Donaghy. However, legalized gambling can expand the sports leagues' popularity too. Here is the friction of the fees.
Connecticut understands this better than anyone as proven when, in a last-ditch effort to move the bill before the legislative session ended in May, Verrengia filed amendments that would have given the leagues 0.25 percent of the handle. The amendments failed, and the bill didn't pass.
Integrity Fee Still a Possibility
While Verrengia has said he wouldn't support writing a royalty check directly to the leagues, he has stated that he wouldn't mind partnering up with the leagues. The idea he is behind would put part of the money made from sports betting into a program supporting youth sports in the state. Verrengia brought up the topic of using integrity fees for that purpose with league representatives late last year and received an encouraging response from all parties involved. "We would create a sports commission including the professional sports entities," Verrengia said. "They were all for it. They thought it was a great idea because it would benefit the state and have also help them grow their market as well. I would like to see that happen."
Mobile Wagering Another Roadblock
Another obstacle for legalized gambling in Connecticut is with the issue of mobile betting. What seems like a no-brainer is actually a hard sell in the state as well as in others. There was a late effort to authorize sports betting in Connecticut last year. Then-Governor Dannel Malloy attempted to call a special legislative session to approve the deal with renegotiated tribal compacts. If the governor's had proposal passed last year, Verrengia indicated it would have limited such betting to brick-and-mortar casinos, blocking out the mobile option. The tribal casino's position is to keep mobile limited to on-site, thereby protecting their investment.
Competition can be good, though, and Verrengia believes that the challenge will be to push for a statewide mobile platform with the in-game betting option. "I'm a big proponent that any sports betting bill to be voted on would have to include a mobile platform to be used statewide," Verrengia added. "The evidence is overwhelming that that's where the real money is – in the mobile platform. "Not to include it in legislation would be shortsighted on the part of the legislature." Notice he didn't mention the tribal concerns. It is a touchy subject, but one that will have to be worked out in order to move forward anytime soon.