Legal
Iowa Sports Betting Is Here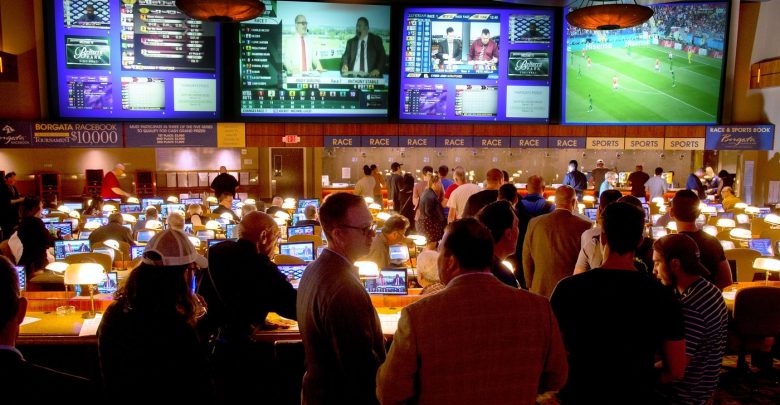 Monday the 13th will be remembered as a big moment of sports gamblers in the state of Iowa, as this was the date of where Governor Kim Reynolds finally signed SF617 into law. After many, many weeks of deliberation, Governor Reynolds put pen to paper and legalized sports betting in Iowa. The Hawkeye State is now the third state in the union to legalize and regulate their sports betting industry in 2019, as Montana and Indiana enacted their laws not long beforehand.
Iowa Sports Betting Breakdown
As everyone probably knows, every state and statehouse is different. Some are conservative, while others are progressive. Some are very religious while others are pragmatic. Passing a bill on an important issue in one state doesn't mean the same will pass in another state, and nowhere is there more proof of this than with the issue of sports betting. However, what one state passes does have an influence on what other states will pass in the future. As more states legalize sports betting, precedents are being set that can not be ignored by the next state in line. Some states have made some mistakes; others have played it straight. Let's see how Iowa has done.
The Iowa sports betting bill comes with some good, middle of the road numbers right off the bat. With a 6.75% tax rate on sports betting revenue and a $45,000 license fee coupled with a $10,000 renewal fee for operators, Iowa puts themselves in a good position. These numbers aren't too high, aren't too low when compared to other states. Many states want as much competition in the sports betting market as possible, and these numbers indicate Iowa wants the same. There will also be up to two skins per licensee, meaning two different operators can use the same license. This brings the opportunity for plenty of competition as well as the 19 casinos in the state, which means you could see as many as 38 different sportsbooks available.
Mobile betting has been a hangup for many states when it comes to legal sports betting. Some welcome it while others simply can't have it at all. This is interesting as the whole idea behind legalized sports betting is to capture the black market and give protections to the customers. That black market mostly exists online, so not regulating sports betting online is counterproductive. Iowa, wisely, has allowed for mobile betting online. Although you must register in-person in order to use the apps, this is only required until January 1, 2021. There will also be a ban on prop bets involving in-state college teams. However, betting on college games will be allowed.
Many observers agree, as far as sports betting bills go, Iowa has done a very good job of regulating their industry in their favor while still capturing the black market and providing many consumer protections they just didn't have before. An American Gaming Association executive, Sara Slane, even published a statement in response to the bill.
"The state of Iowa has set its legal sports betting market up for success with a reasonable tax rate, mobile wagering, strong consumer protections and provisions that put responsible gaming at the forefront. Through the leadership of champions like Iowa Gaming Association President and CEO Wes Ehrecke, Iowans will now have a safe alternative to the illegal market that has thrived in the Hawkeye State and across the country…"
Partners are Teamed Up, Ready to Go
It is important to remember that the Iowa governor's signature was never a sure thing. Other states should take note as this is how you can move legislation without casting a vote: start teaming up partnerships before any bill is in place to force the issue. This was the case in Iowa, as many casino operators in the state had partnerships well before the bill even made it to the governor's desk. With the full support of the state house and the industry beginning to take shape, what else would a governor do, even if he or she was on the fence on the issue.
For instance, Prairie Meadows was first to do so when they aligned with William Hill all the way back in January. Shortly thereafter, Catfish Bend teamed up with U.S. newcomer PointsBet to form their own partnership. This has moved things along nicely for other operators too. Both DraftKings Sportsbook and FanDuel Sportsbook should have access to the market. FanDuel has a partnership with Boyd Gaming, while DraftKings recently teamed up with Caesars. Both casino companies already have stakes in Iowa. All in all, Iowa has done the smart thing for their state, but also for the national issue. Many other states will have sports betting bills soon enough, and now they have another solid outline to follow thanks to Iowa.