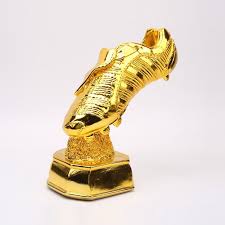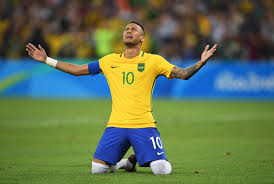 When you consider the list of the top 10 odds-favored players to win the World Cup 2018 Golden Boot Award, you'll notice that the top five also appear in the top 10 for the Golden Ball or Best Player award. You may want to give those players a little extra consideration. We've made our World Cup 2018 Golden Boot Award picks. Read below to see who we like in this tournament.
Golden Boot Top 10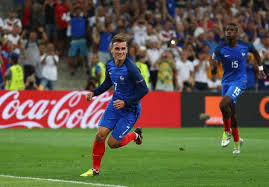 Remember that the Golden Boot is given to the top goal scorer in the tournament. That means a team must go deep for the player to take down this award. Plus, that footballer needs to stay away from any injury that may hamper his performance or take him out of the World Cup entirely. Our top 10 of those favored to take home the Golden Boot trophy are below.
Neymar (BRA) +900
Lionel Messi (ARG) +1100
Antoine Griezmann (FRA) +1200
Gabriel Jesus (BRA) +1400
Cristiano Ronaldo (POR) +1600
Harry Kane (ENG) +1600
Timo Werner (GER) +1600
Romelu Lukaku (BEL) +1600
Luis Suarez (URU) +2200
Edinson Cavani (URU) +2200
Who We Like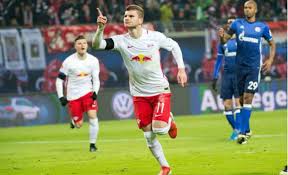 There are a few players who really rise to the top here. Neymar, who is the favorite, is certainly in a great place to have an amazing tournament. We do like him for this award. Not only is he a premium world-class player, but his team is comprised of quality footballers. Brazil should make it to the semi-finals or even the finals. Neymar is a smart, creative, and fast player with advanced, refined skills.
We also like Antoine Griezmann for many of the same reasons that we like Neymar. The one caution here regards the team itself. Although France does bring a fine club to this event, they are prone to inconsistent play, and that could hurt their chances of getting to the semi-finals. Still, we expect Griezmann to have some big games.
Finally, we really like 22-year-old Timo Werner of Germany. The forward can score goals in bunches. He's on a great team, and will be Germany's primary offensive weapon. We think Werner, who is creative, athletic, and driven, will have some very big games, especially in the early-going.
Our World Cup 2018 Golden Boot Award Picks
We're set to make our World Cup 2018 Golden Boot Award picks. We're putting our money on three players. First, Neymar (+900) for four units. After that, we're taking Griezmann (+1200) for two units and then Werner (+1600) for two units. There are no guarantees here, but we believe these are all solid bets and the scheme allows for sound hedging while maximizing potential profits. Please see our World Cup football hub for more articles and picks on this tournament.