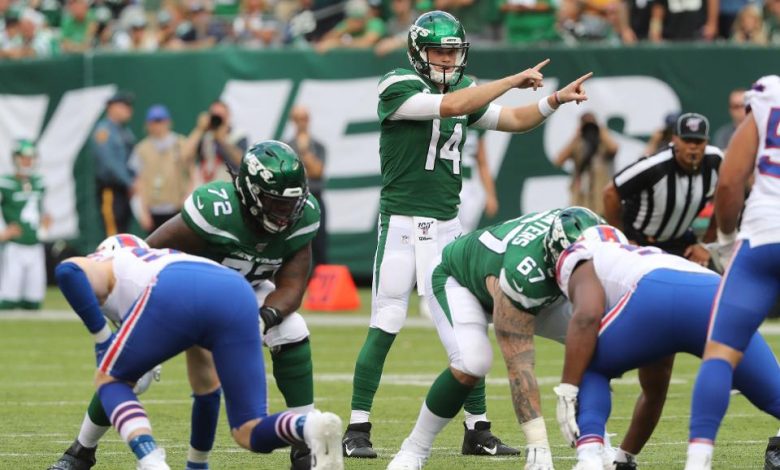 There's not a whole lot on the line for Buffalo heading into the NFL week 17 Jets at Bills free pick. Sean McDermott's team is locked into the 5th seed in the AFC playoff race and will be going on the road next week. This is a very young team though and McDermott said he will still get his starters some reps before next week's postseason berth. The Jets have played better as of late, but overall have been pretty bad on the road (1-6).
Jets Defense Ready to Fly?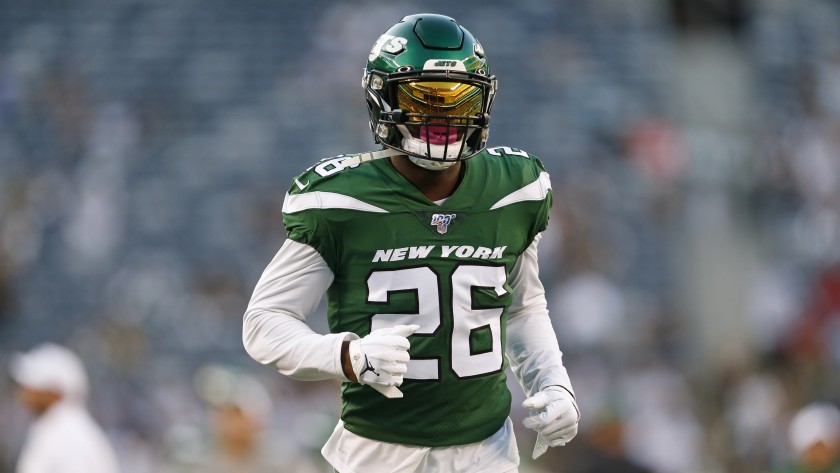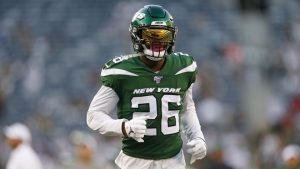 Despite their struggles en route to a 6-9 record on the season, the Jets have amassed the league's #7 defense in total yards allowed. That defense was stifling in a 16-10 victory over Pittsburgh last week in a game the Steelers had to win.That win was at home though, and New York has struggles on both sides of the ball when going on the road.
New York's only road win of the year was against the lowly Redskins. In the last 10 weeks the Jets have lost road games at Jacksonville, Miami, and Cincinnati, teams far inferior to Buffalo. The NYJ defense also gave up 29, 28, and 22 points in those games. They also fell by 3 TDs at Baltimore over that span.
All that being said, New York has won 5 of their last 7 overall. Besides Pittsburgh, the opponents aren't that impressive in the Giants, Redskins, Raiders, and Dolphins but wins are wins in this league. New York had a 3-game stretch in weeks 10,11, and 12 where they scored 34+ points in each game. Sam Darnold has 11 TD to just 3 INT over the last 6 games and Le'Veon Bell has even run for 72+ yards in each of the last two. New York is doing some things right heading into the NFL week 17 Jets at Bills free pick.
How Hard Do Bills Go Here?
Buffalo is another team in the big picture scenario ahead of Sunday's game. The Bills would love one last win in front of their maniacal home crowd, but at the same time it's more important to keep key players like Josh Allen healthy for the playoffs. McDermott says Allen and most of the other big name contributors will start, but it's senseless not to pull them at some point in this one.
What makes Sunday's game tough to call is that even if the Bills rest their starters, they have more than capable backups. Matt Barkley started 6 games for Chicago in 2016 and has spent two years in the Bills system. Frank Gore could bounce back from being held touchless for the first time in his career last week against New England to being the featured back vs. the Jets. Will it be enough though?
The Bills can also rely on their top 3 defense to help them close out the regular season with a win and build momentum towards the playoffs. Buffalo has held Washington and Denver to a combined 12 points in 2 of their last 3 games and even in the 24-17 loss to Baltimore in week 14 the Ravens had less than 260 total yards of offense.
NFL Week 17 Jets at Bills Free Pick
Even for all the insanity of 'Bills Mafia', Buffalo is just 4-3 at home this season. Granted the Jets haven't been much better going away, but they are treating this contest like a playoff game. New York has a QB that won't turn the ball over, a running game that has shown improvement the last two weeks, and one of the better defenses in the league, especially vs. the run. The Jets also have one key thing that Buffalo doesn't have in this one – a reason to win, even if it is just for offseason momentum.
Pick: New York Jets +1