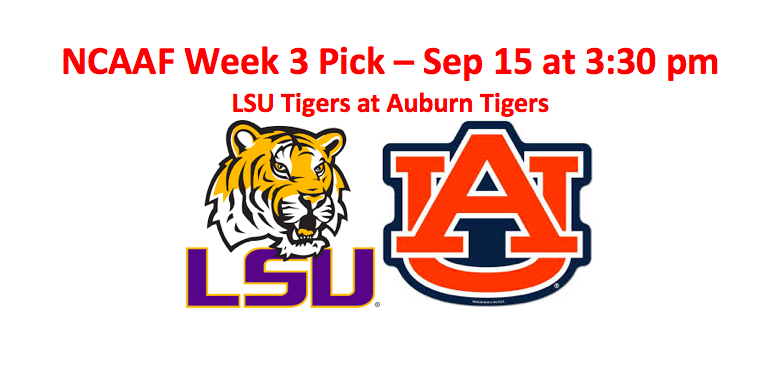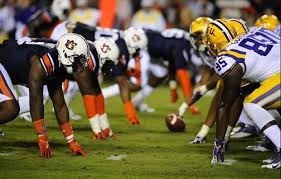 It's an easy call to make, the Tigers will win and they will cover. That's because our pick offers the LSU Tigers (2-0) at the Auburn Tigers (2-0) in a huge SEC West matchup. Thus far both teams have beaten a top 10 ranked team. LSU took down the #8 Miami Hurricanes 33-17 in Week One. Also in the first week, Auburn beat the #6 Washington Huskies 21-16. In the second week of the college football season, LSU was victorious over Southeastern Louisiana 31-0, while Auburn hammered Alabama State 63-9. Our Week Three LSU plays Auburn college football pick offers the home team at -10.5 and the over/under at 44.0.
LSU Offense vs Auburn D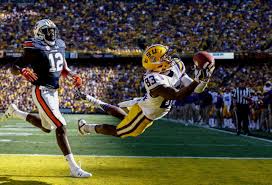 LSU is focused on the rush. In the first two games, they've had 340 yards on the ground, averaging 4.5 YPA. The Tigers have scored four rushing TDs. The lead running back is senior Nick Brossette. Brossette has 41 carries for 262 yards and two scores. He's got breakaway potential and is averaging 6.4 YPA. Junior QB Joe Burrow has completed 47.7 % of his passes and tossed two TDs. Sophomore WR Justin Jefferson leads all LSU pass catchers with six receptions for 86 yards. On field goals and extra points, PK Cole Tracy is perfect. Also, he's got a long-distance leg. Tracy's hit two FG this season from 50-plus yards.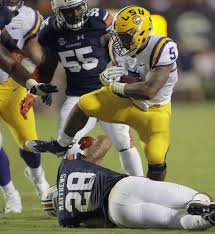 The Auburn D has 10 PD and four INTs. They've also posted 18 TFL and nine sacks. LB Big Cat Bryant has two TFL and two sacks. DB Daniel Thomas stats include two picks, with him taking one back for a score. LB Darrell Williams has posted two PD and scooped up one fumble. The Auburn defense will have its hands full with the LSU rush attack. At the same time, they'll need to be mindful of the pass. A few sound tosses and LSU could be up quickly. The home team's frontline will need to respond to the LSU ground game. If they can control it, the Auburn Tigers will win. However, that may be easier said than done, as LSU running backs can wear down opponents over time.
Auburn Offense vs LSU D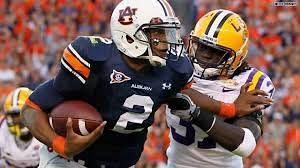 Auburn comes into this game with 411 passing yards and 564 rushing yards. QB Jarrett Stidham has completed 32-of-47 passes and hit for two TDs. He's completed 68.1% of his tosses. WR Ryan Davis grabbed 10 passes for 86 yards. Freshman WR Anthony Schwartz caught three passes, including a 57-yard toss that resulted in a TD. Schwartz also has three rushes for 50 yards and one TD. There are three running backs on this team with 120 or more rushing yards. This Tiger offense just keeps coming at you.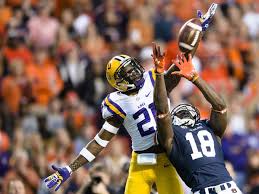 The LSU D has accumulated 16 TFL and nine sacks. They've also taken in three INTs, forced one fumble, recovered two, and posted three PD. LB Jacob Phillips has made 10 tackles and grabbed a pick, running it back 45 yards for a score. LB Devin White is a massive stopper. He leads the team with 19 tackles. He's also forced a fumble and notched one TFL. Safety Grant Delpit has recorded 10 tackles, three TFL, and two sacks. He's a very aggressive defender. LSU has to guard against the big pass play, as Auburn is capable of breaking a game open with a long toss or two.
Week Three LSU Plays Auburn College Football Pick
Here's how we see our Week Three LSU plays Auburn college football pick going. We think this game will be fairly low scoring. How low? The 44.0 over/under could be relatively close. We like Auburn scoring about 25 and LSU about 21. That means we're taking the over at 44.0. We also think that LSU will cover. Bet the visiting Tigers at +10.5. The game is scheduled for 3:30 p.m. E.T.
Summary LSU at Auburn: LSU Tigers at +10.5 and over 44.0