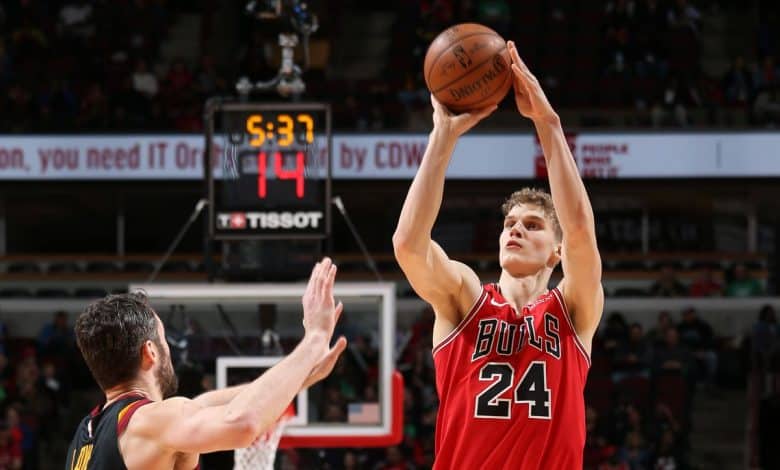 Chicago doesn't seem to be in any position to be giving 6 points right now as they head into the March 24th Cavaliers at Bulls matchup – and yes that includes against Cleveland. It's been a rough week for Billy Donovan's team starting with a blown 23-point lead last Wednesday against San Antonio, a one game trip out West in a loss to Denver, and including a 25 point defeat to the Jazz on Monday (on a back to back though).
Of course the Cavaliers aren't exactly powerhouses either. Cleveland has shown some potential with wins over Boston and Toronto in their last seven games, but also suffered a rough defeat on 0 days rest on Monday, falling 105-119 at home against Sacramento. This first meting between the two this season seems evenly matched, does that mean take the points?
Cavs Inside Game Set to Dominate
It's been Collin Sexton heating up for Cleveland as they head into the March 24th Cavaliers at Bulls pick. Sexton only had 15 in Monday's loss to Sacramento as he rested on the b2b, but had gone for 29+ in three straight prior. Wednesday night's matchup is shaping up to be a great battle of scorers as Sexton squares off against Chicago's Zach LaVine.
It's likely not going to be Sexton that decides this matchup though, as Cleveland would be wise to attack Chicago's interior, which ranks 30th defensively vs. the C position. The Bulls have allowed double digit rebounds to the last five C's they've faced including 15+ to Moses Brown, Jakob Poeltl, and Nikola Jokic.
What compounds things for the Bulls is that Wendell Carter, Jr. is questionable with a shoulder injury. The Bulls have some size in 6'11" Daniel Gafford, but he's only played in 3 of the last 7 games. That gives the Cavs a big advantage behind Jarrett Allen, who has double figures in three straight and double digit rebounds in 6 of 9. If JaVale McGee doesn't sit with the trade deadline looming on Thursday, that's another 7-footer the Cavs can use to attack this weak interior.
Can LaVine Carry Bulls?
Chicago is in a weird situation. They've gotten healthier in the last week or two with the return of Lauri Markkanen and Otto Porter, but that has also put their offense out of sorts. The Bulls have been held to 105 points or less in 5 of 8 games since the all-star break.
What's worse for the Bulls is that nobody knows their role anymore. Thaddeus Young has been moved into the starting center spot and has stacked the stat sheet, but at 6'8″ is at a horrible disadvantage vs. the Cavs' 6'11" Allen. Tomas Satoransky has also moved into the starting PG spot and played well, but now the demoted Coby White is a non-factor as he has single digit points in 3 of the last 5.
Chicago is in what seems like an enviable position of having too much talent, but in reality that just makes it harder for everybody to build momentum. Another reason that Cleveland getting the points looks good on Wednesday is because the Bulls may bench a lot of their key trade chips. Arturas Karnisovas, the Bulls new VP, will want to make a splash in his first trade deadline and he's got a lot of chips to do so.
Free March 24th Cavaliers at Bulls Pick
Cavs +6