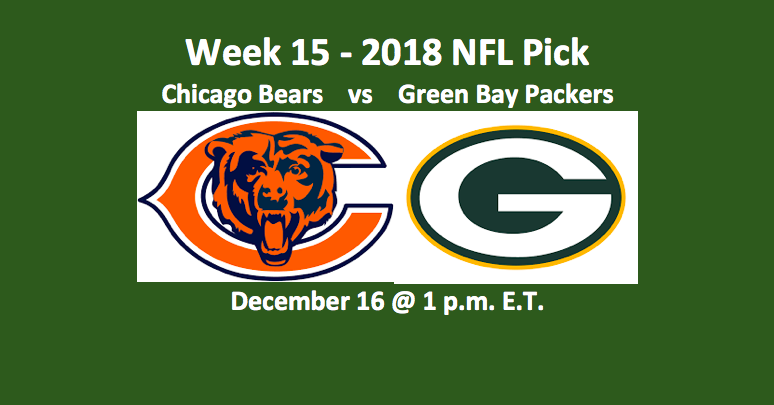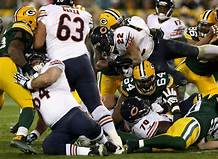 Today at 1 p.m. E.T. the Green Bay Packers (5-7-1 Overall, 0-6 Away) meet the Chicago Bears (9-4 Overall, 6-1 Home) at Soldier Field. The Packers have not won a game on the road this season. Over their past five contests, they are 2-3. Last week, after losing three straight games, they beat the Atlanta Falcons 34-20. The Bears, who have been stellar at home, have won four of their last five. Their only loss was two weeks ago to the NY Giants. That score was 30-27 in OT. Last week, Chicago beat the red-hot LA Rams 15-6. Our Week 15 Chicago vs. Green Bay pick has the Bears at -5.0 and the over/under at 47.0. We think this game will come down to a few factors. Here's how we see it.
Bears D vs Packers Offense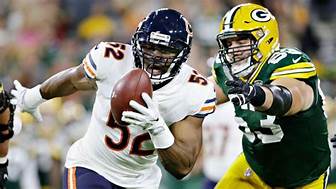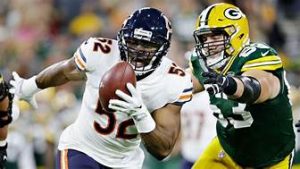 Chicago has allowed 19.0 PPG. The Bears defense includes some top performers, such as LB Khalil Mack (10 SCKs, 4 PD, 1 INT), CB Kyle Fuller (7 INTs, 19 PD) and LB Roquan Smith (97 TKLs, 4 SCKs, 1 INT). The defense has a total of 40 sacks, 25 INTs, and 18 FF. Plus, they have amassed 75 PD, 42 TFL, and 9 FR.
Green Bay QB Aaron Rodgers is having a solid season. Rodgers, who's completed 62.0% of his passes, has tossed 23 TD passes and just one pick. WR Devante Adams is Rodgers' favorite target. He thrown to Adams 138 times, completing 92 of those tosses. Those stats are just about twice as large as any other Green Bay pass catcher. Adams has caught 12 TD passes. That's half of Rodger's scoring throws. If the Bears can put enough pressure on Rodgers and also mitigate the Adams-Rodgers connection, then they will have a solid shot at a win.
Edge: Bears
Rodgers vs Trubisky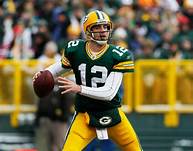 We've already noted where Rodgers is statistically this season. In addition, he is an experienced veteran who has seen it all. There are few quarterbacks who have been able to negotiate this Bear defense. Rodgers is one who may be able to do so.
As far as Chicago QB Mitchell Trubisky is concerned, he has been inconsistent. His last two games have been train wrecks, as he's thrown a total of two TD passes to five interceptions. Over the course of the season, Trubisky has thrown 21 TD passes and 12 picks. Half of those muscies have occurred over the past four games. His best game of the four was against the Detroit Lions. In that contest, he tossed three TD passes, no INTs, and completed 23-of-30 passes for 355 yards. One key will be Chicago running back Jordan Howard (713 YDs, 3.6 YPA, 5 TDs). If Howard can pick up a decent number of yards, such as the 101 he had against the Rams last week, that will help the passing game.
Edge: Green Bay
PF vs PA Stats
Here are some basic stats. The Pack is scoring 24.2 PPG, while the Bears are averaging 27.6 PPG. Defensive, as noted, the Chicago is giving up 19.0. Green Bay is allowing 23.6. The edge in PF/PA average differential goes to the Bears, as they stand at +8.6. Green Bay is at +0.6. Overall on the season, Chicago is +112 and Green Bay +8. At home, Chicago is +78 overall and +11.1 on average. On the road, the Packers are -40. On average, they are -6.6.
Edge: Chicago
Our Week 15 Chicago vs. Green Bay Pick
When these two teams met at Green Bay in the first week of the season, the Packers won 24-23. In that game, Trubisky went 23-of-35 and was sacked four times. He threw no TD passes. At the same time, Trubisky did not toss a pick. Howard had 15 carries for 84 yards but did not score. Rodgers played a much better game than Trubisky. He was 20-of-30 for 286 yards. The Green Bay QB threw three scoring passes. Chicago scored one rushing TD and Mack nabbed an INT and scored. The difference that day was Rodgers. Today, we think the difference will be the Chicago defense. They have matured and are at home where they play best. Our Week 15 Chicago vs. Green Bay pick is the Bears at -5.0.
Summary Bears vs Green Bay Pick: Chicago at -5.0