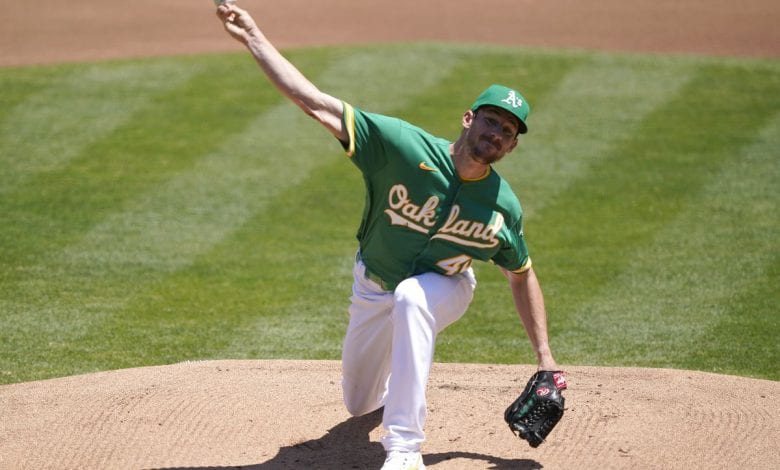 Road teams went 3-1 during Tuesday's wild card openers for the 2020 MLB playoffs. That gives Chicago hope heading into White Sox at A's game 2 betting, especially since Rick Renteria's squad was one of those to get a win, toppling Oakland 4-1 behind a superb outing from pitcher Lucas Giolito.
Chicago has the AL West champion Oakland on the ropes, a win away from taking this best-of-three wild card series. Giolito was great in game one, but can the White Sox get a similar performance from Dallas Keuchel (6-2, 1.99 ERA)? The A's are actually the -125 home favorite (SOX +105) behind Chris Bassitt 5-2, 2.29 ERA).
Sox Expecting Another Strong Pitching Performance
Giolito was amazing on Tuesday, throwing 7 IP of 2-hit ball while striking out 8 Oakland batters. The Studio City native is now 3-0 pitching in the state of California but can Dallas Keuchel match his game one performance? Keuchel is a postseason veteran, making his 12th playoff start on Wednesday.
The 32-year-old Keuchel is also one of the hottest pitchers in baseball coming into White Sox at A's game 2 betting. The left-hander has allowed 2 ER or less in eight straight starts and has given up just 1 ER total over his last four of the regular season. Keuchel has done well against Oakland in his career, holding the current roster to a .226 BA over 126 AB. Wednesday's betting total is just 7.5.
The Chicago offense was solid in game one, powered by HRs from Yasmani Grandal, Jose Abreu, and Adam Engel. The reigning AL batting champ Tim Anderson was also a great table setter going 3-4 from the leadoff spot. The Sox offense will face a tougher pitching test in game two, but the team has some momentum going.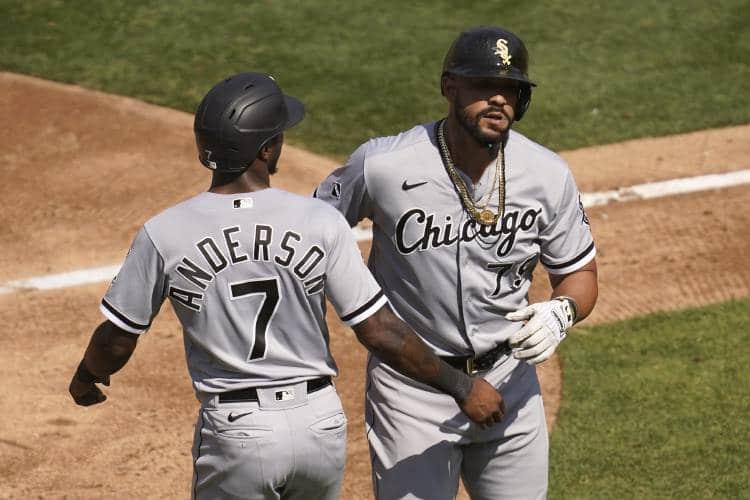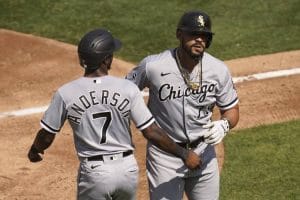 Bassitt Needs to Be the Stopper
Oakland manager Bob Melvin decided to go with Jesus Luzardo on the mound in the opener – and it wasn't a good choice. The 1st year starter allowed 3ER out of the bullpen in his last regular season appearance in just 3.0 IP and gave up 4 ER two starts prior against Seattle.
A's backers are hoping for a much better performance in game two from starter Chris Bassitt. The right-hander (who was AL pitcher of the month in September) should be ready to deliver after back-to-back 0ER allowed outings to close out the regular season. Bassitt, like Keuchel, has allowed just 1 ER over his last four starts making an 'under' play on the 7.5 total very popular.
Oakland is in a high-pressure situation after dropping the opener. The A's were 22-10 at home during the regular season and had a +42 run differential overall. Oakland had also won 15 of the previous 19 meetings with the White Sox and 68% of the last 75 meetings in the Bay, yet the A's are in a must-win spot on Wednesday afternoon.
White Sox at A's Betting Free Pick
Both teams have value in this one, the White Sox behind a veteran savvy pitcher with plenty of postseason experience and Oakland at home with their current ace on the bump. The thing that really sticks out in this meeting was just how stymied the Oakland offense was in the series opener, managing just 3 hits.
The A's have now scored 3 runs or less in 5 of their last 6 dating back to the regular season. Bassitt has been great though, so don't expect Chicago to have the home run parade they did in the opener.
Athletics 3 White Sox 2
Free Pick: Under 7.5