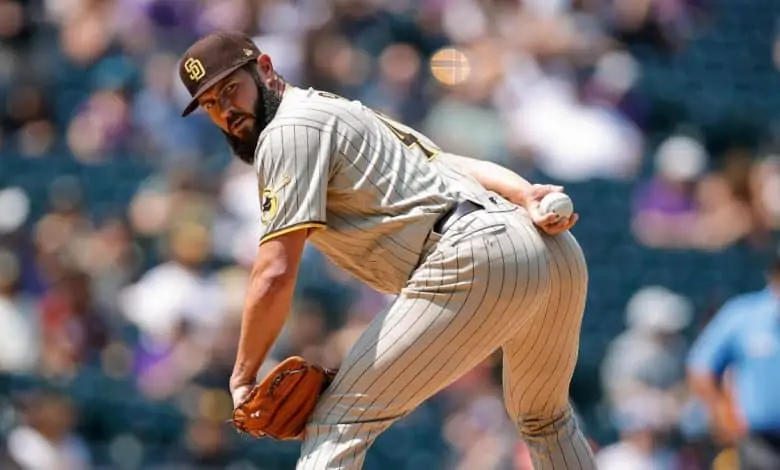 San Francisco was able to get a 9-1 win in a Yu Darvish start on Monday night, so how bad will things get in the September 14th Padres at Giants matchup when Jake Arrieta takes the hill for San Diego? SF became the 1st team in the majors to clinch a playoff berth, and now looks to have a great chance at extending their winning streak to 9 games.
San Diego is a +143 underdog on the road Tuesday night, trying to stay in the playoff hunt despite a current 4-game losing streak. The Padres are still just 1/2 a game back of the Reds for the #2 spot in the NL but definitely seem to have their work cut out for them on the road in this contest.
Any Chance for the Padres?
San Diego had another offensive dud on Monday night, managing just 1 run even though the Giants were doing a bullpen day. San Francisco used six relievers to send the Padres to their 4th straight loss. The defeat was also the 4th time in the last 6 games that SD was held to a run or less.
The bad thing about San Diego's offense being in the gutter is that they're probably going to need a lot of runs in the September 14th Padres at Giants matchup with Jake Arrieta (5-12, 7.04 ERA) on the mound. Arrieta has only started twice in the past month due to a hamstring injury, and has allowed 8 ER over 8.1 IP over that span. Tuesday's total is only 9, a number that seems low considering Arrieta has allowed 4+ in 4 of his last 6 and doesn't seem healthy.
The Padres offense doesn't scare anybody right now, and the team has hit just one HR over the past week. Fernando Tatis, Jr. is 7 for his last 17 (.412) but that still hasn't equated to wins.
Another Big Night for Giants Offense
San Francisco used HRs by Tommy LaStella and Brandon Belt to get out to a 5-0 lead in the 1st inning while never looking back in a 9-1 win as -102 favorites. Evan Longoria and Mike Yastrzemski also added HRs as the Giants pushed their win streak to 8 games and bumped their lead in the NL West to 2.5 games over the Dodgers.
Another big offensive night should be in the cards for San Francisco against the struggling Arrieta. The Giants are just 23 for 117 (.197) as a team vs. Arrieta, but the right-hander's production has slipped the past couple years. Kris Bryant is just 0 for 3 against his former teammate, and Buster Posey has especially struggled vs. Arrieta going 3 for 23 (.130) in his career. Belt and Brandon Crawford are also a combined 6 for 38 in their careers vs. the Padres starter.
Anthony Desclafani (11-6, 3.33 ERA) is on the hill for San Francisco trying to give a longer outing after pitching into the 6th just once in his last seven starts. A short outing could be a huge liability considering all the relievers the Giants used in Monday's bullpen day.
September 14th Padres at Giants Pick
Arrieta could have a nice bounce back start considering he's pitched well against this Giants roster in his career – but it's also not likely. If the Padres can't get a W on Monday in a Darvish vs. the SF bullpen day, no sense thinking they can do it the rest of the series.
Giants 7 – Padres 4
Free Pick: Giants -1.5