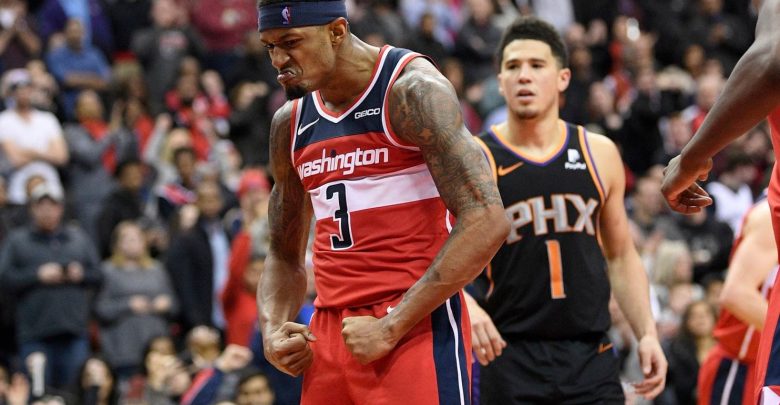 The March 27th NBA free pick doesn't lack angles as the Wizards are -1.5 at the Suns. Sure Phoenix is lowly as the 2nd worst team in the entire league, but Washington comes in on 0 days rest after losing to the Lakers by 18 on Tuesday. The Suns have dropped four in a row, but are they that bad of a bet in this one?
Did Washington's Huge Loss Tuesday Help Them for Wednesday?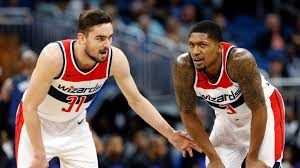 The Wizards don't have a lot of momentum coming into this tilt, having lost five in a row. Nonetheless, oddsmakers have the Wizards favored in the March 27th NBA free pick even after a 106-124 loss to Los Angeles last night. One might think that such a blowout would help preserve Washington's usage for at Phoenix tonight but Bradley Beal still logged 37 minutes and top ball handler Tomas Satoransky 38. Not only that, the Wizards lost Trevor Ariza 7 minutes into the game vs. the Lakers and he's now listed as day to day with a groin injury.
Another reason it's strange that Washington is favored is because they've been playing horrible basketball lately. During the Wizards five game losing streak they've also dropped a 95-116 to Utah at home and were beaten by the lowly Bulls 120-126 in OT. Going on the road for consecutive nights doesn't exactly help Washington's cause either especially as 7 of their last 9 games were at home and the Wiz have an 8-29 record away from Capital One Arena.
Suns Not Exactly Lighting Things Up Either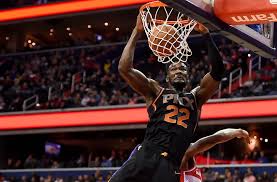 It says a lot that Phoenix is an underdog at home to a team not only on a 5 game losing streak but also playing back-to-back road games on consecutive nights. Still that's where Phoenix finds themselves as they are also mired in 4 straight defeats. Even so, the Suns aren't a complete pushover as over the last 20 days they've boasted a 115-111 win at Golden State, victories over the Pelicans and Knicks, and just a 6 point loss at Houston. It's hard to ignore complete collapses like a 33 point defeat to Utah on Monday but the Wizards are not the Jazz.
It's nice to know that the Suns have put up some decent efforts because the desire to 'tank' the remaining games could have been easy to do for Phoenix management. At 17-58 the Suns have just 3 more wins than the Knicks and 2 less than Cleveland. Even so, the players seem to be playing hard. Devin Booker was 19-34 vs. Utah in the last game finishing with 59 points. Deandre Ayton is also due for a big outing after posting just 9 points on Monday. Washington ranks 28th defensively vs. the C position and allowed a 20 point, 15 rebound night vs. Javale McGee on Tuesday.
March 27th NBA Free Pick Betting
The Suns opened as -2 favorites but have since been bet to +1.5 underdogs. This is another one of those toss up games with a weird line that has been kind of hard to read the last couple nights. Even so, it's hard to bet on a team with a 5 game losing streak, missing one of their key players, and playing road games in back to back nights – even if they are up against Phoenix.
NBA Free Pick: Phoenix Suns +1.5