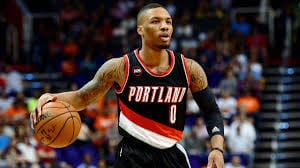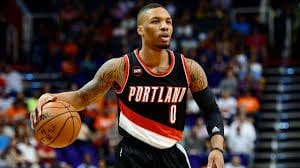 Portland hosts Los Angeles in a series that has tonight's home team up three games to two. After losing two to LA, the Blazers ripped off three straight wins, including stealing one from the Clippers on their home court. The stage seems to be set for a Portland victory. But don't expect LA to go down without a fight.
The Series thus Far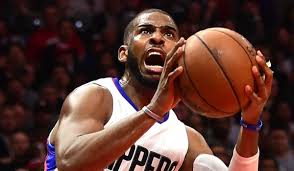 The Clippers started out strong at home, winning easily 115- 95 and 102- 81. After that it has been downhill, as they have lost three straight by scores of 96-88, 98-84, and 108-98. That last loss was at home. Huge in this series are the injuries to Clipper point guard Chris Paul and power forward Blake Griffin.
Paul, who was hurt in game four and did not play in game five, is out for the rest of the playoffs. In the series, he was averaging 23.7 PPG and 7.3 APG. Paul was hitting 49% of his shots from the floor, 30% of his attempts from the arc, and 100% of his free throws. Griffin, who was hurt in the same game, was hitting 38% from the floor and 76% of his frees. He was good for 15.5 PPG and 8.8 RPG. He too will not return for the rest of the playoffs.
Portland hosts Los Angeles- Game Factors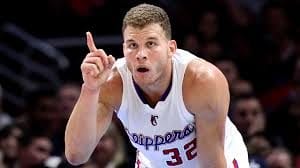 WhenPortland hosts Los Angeles the injuries to Paul and Griffin are both major game factors. It will be very tough for the Clippers to make up for the output of either. Substitute point guard Austin Rivers (8.2 PPG, 1.6 APG) does not offer much of a solution. The Clippers have some great players who can shoot and rebound, but without Paul, they are minus that playmaker that they need. Also, there's no one in the frontcourt who can adequately fill in for Griffin. Center DeAndre Jordan (11 PPG, 15.6 RPG, 3.20 BPG) is a massive force. But he can't possibly do it all.
Portland point guard Damian Lillard will be instrumental in this game. His ability to rise to the occasion in the fourth-quarter of the last game was the difference-maker in that victory against a Clipper team that was attempting to deal with major injuries. Against LA in the postseason, Lillard is averaging 20.8 PPG and 4.8 RPG. He's completed 36% of his shots from the field and 89% of his free throws. His three-point success rate is at 33%. Shooting Guard C.J. McCollum (43 FG%, 33 3PT%, 82 FT%) is averaging 19.6 PPG and 3.6 APG. With Lillard, he could seal the deal tonight.
In a sport where home court offers a solid advantage, the Trail Blazers managed to take control of this series by stealing the last game in LA. Portland does not want to go back to Cali and play game seven. That means that they will try to utilize their home court advantage as much as possible and put everything they have towards winning tonight's contest and moving onto the next series. Motivation and home court are both on Portland's side tonight.
LA Clippers at Portland Picks
When Portland hosts Los Angeles tonight look for Portland to win this game by about 14 points, which means that we like the Trail Blazers at -10. This is due to Clipper injuries and Portland's ability to exploit the LA bench.
The over/under sits at 198. Three of the five games have been well below this mark. However, the two clubs scored a total of 206 points in game five of this series. Still, the average number of points scored in this series is 193 PPG. We like the under in this game.
Picks: The under at 198 and Portland at -10