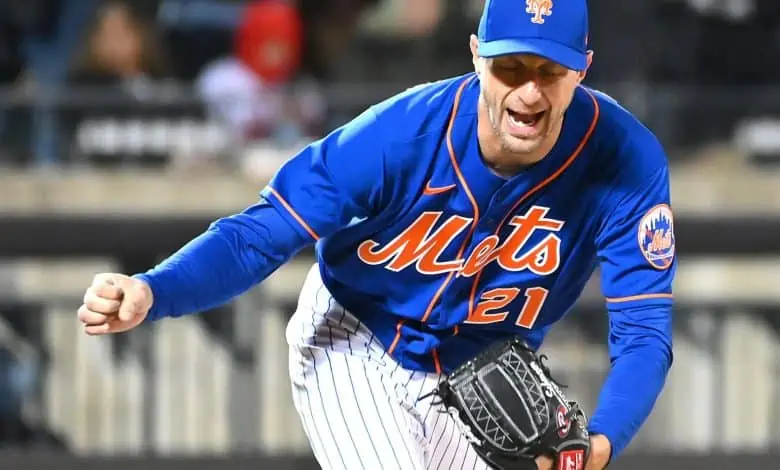 While they may have lost the NL East crown thanks to a late season fold, New York is still in a good spot heading into the Padres at Mets game 1 betting matchup. The Mets are at home where they were 54-27 this season, and get the luxury of trotting out Max Scherzer on Friday and Jacob deGrom either Saturday or Sunday in this best-of-three series.
As expected in a Scherzer start, the game 1 total is just 6 runs. That's also because San Diego sends Yu Darvish to the bump as he's held opponents scoreless in three of his lasts six starts. New York is a -156 favorite, with 71% of the betting public backing them – just behind Toronto for the most popular play of the MLB wild card opening day.
This Is Why SD Made the Moves
Even though they had little expectations of catching the 111 win Dodgers in the NL West, San Diego still went out and got after it at the trade deadline. While falling into the #6 seed and heading to St. Louis may have probably been a better matchup on paper, the reason the Padres brought in the likes of Juan Soto and Josh Bell was for postseason series' against quality pitchers like Scherzer and deGrom.
San Diego gave up a lot to get Soto, and he closed out the year hitting just 2 HRs in September while hitting .221 with 9 RBI. Soto has only faced Scherzer 3 times, but this is a spot where the acquisition of Bell could help as he's 5-12 (.417) in his career vs. the Mets starter. Wil Myers got hot for San Diego down the stretch with 3HRs in his last 9 games and of course San Diego still has Manny Machado who cranked out 32 HRs this season.
Darvish (16-8, 3.10 ERA) has had mixed results in his postseason career going 2-5 with a 5.18 ERA in 7 playoff outings. The right-hander is 9-5 with a 3.50 ERA on the road this year (7-3, 2.60 ERA at home) but is 2-0 with a 0.64 ERA in two starts vs. the Mets this season.
Scherzer Ready for New York?
Scherzer (11-5, 2.29 ERA) is sixth all-time in the postseason strikeout list (160) so he's obviously a formidable opponent, but it also seems like the 3X Cy Young award winner has been real hit or miss this year. For example the right-hander gave up 4ER and 9 hits over 5.2 IP against the Braves last Saturday, the third time in the last 7 starts he's allowed 4ER.
Scherzer went 4-2 with a 1.67 ERA at Citi Field this season, and his playoff experience (21 career starts) has to be an advantage in Padres at Mets game 1 betting.
The Mets lost their division lead late in the season, but they're getting Starling Marte (finger) back for the first time in a month and have top prospect Francisco Alvarez on the playoff roster. Throw that in with Francisco Lindor and Pete Alonso combining to hit 66 HRs this year and Marte hiting .412 in his career against Darvish and the Mets have a chance here.
Free Padres at Mets Game 1 Betting Pick
The big question here is if you trust playoff Yu Darvish, who has had his share of mental gaffes once October hits. We know Scherzer treats the postseason just like any other start at this point in his career, but he's also been too inconsistent to lay the -156 in this spot.
There's a nervous energy in New York after the Mets' late season collapse, and if San Diego can get something going early they'll put this fan base into a tailspin. That's a big "if" against Scherzer especially as the Padres travel across the country, but San Diego has the better value in this spot.
Free Pick: Padres +132