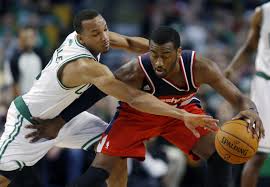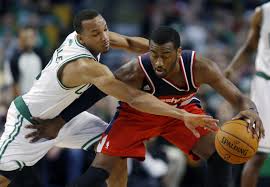 Game seven of the NBA Eastern Conference Semifinals between the Washington Wizards and Boston Celtics will be played tonight at 8:00 p.m. This is a series where the home team has always won, although the winning team has not always covered. There are a lot of questions concerning tonight's game especially because game six played on Friday ended with the Wizards winning with less than two seconds left 92-91. Our Wizards play Celtics NBA game seven free pick has Boston at -5.0 and the over/under at 210.5 points. The game will be played at 8 p.m. E.T.
Important Players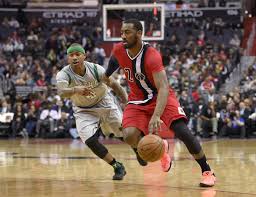 For the Wizards, it's all about guards John Wall and Bradley Beal. If they can hit their shots and get down on defense, then the Wizards will have a good chance of winning tonight's game. Along with leading the team in shooting, Wall is tops in assists, averaging 10.4 per game. Center Marcin Gortat, who leads the team in rebounds with 11.2 per game, needs to command the paint, while counterparts Markieff Morris and Otto Porter Jr. notch 11 points and six rebounds apiece. If all of these elements are functioning, the Wizards have a shot of getting to the Eastern Conference Finals.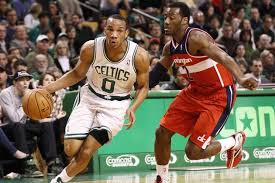 For Boston, Isaiah Thomas is the team leader and a guy who loves to perform under pressure. The more heat there is the cooler Thomas becomes. Center Al Horford controls the inside game. Both are excellent scorers and assist-men. Plus, Boston puts a bunch of guys on the court who can hit threes, including Thomas and Horford. Also, look for Avery Bradley, Jae Crowder and Kelly Olynyk to hit from outside. Boston's threes can be their key to the Eastern Finals.
Keys to the Game
Home court has been golden
Trench warfare upfront won by toughest team
Boston's three-pointers are key
Wall and Beal need to score often
Thomas and Horford offer a one-two punch
Wizards Play Celtics NBA Game Seven Free Pick
This game comes down to a few things. It is Thomas and Horford for Boston and Wall and Bradley for Washington. Home court is huge. Plus, there are the team benches. The Wizards may be a bit deeper. The main key in this game to me is Thomas. If he wills it, there will be a way. Our Wizards play Celtics NBA game seven free pick is Boston at -5.0 for -110 and over 201.5 for -107
Wizards Play Celtics NBA Game Seven Free Pick: Boston -5.0 for -110 and over 210.5 for -107