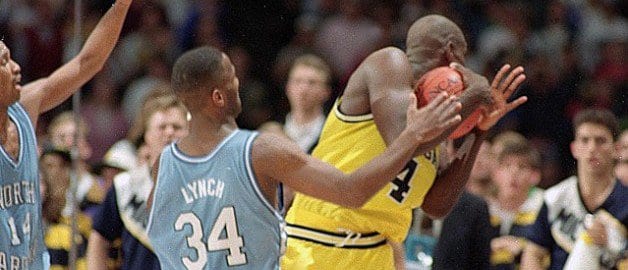 The North Carolina Tar Heels have already been blown out of the water by one team from Michigan this week and the Wolverines would love to make it two for two. On Sunday, Michigan State hammered on the 'Heels in a 63-45 win at the PK80 tournament in Portland. On Wednesday night 5-1 North Carolina is back at home to take on the 6-1 Wolverines in the ACC / Big Ten Challenge. Michigan is nearly double digit underdogs in the 11/29 college basketball free pick – is that too many points?
How do two elite basketball teams not play each other for 25 yrs???
Michigan vs. North Carolina. 1st game since the "no timeout" championship flub by Chris Webber in 1993. https://t.co/oT1mEcykJO

— Cory Howell (@chowell18) November 29, 2017
Michigan Looking For Revenge 25 years in the Making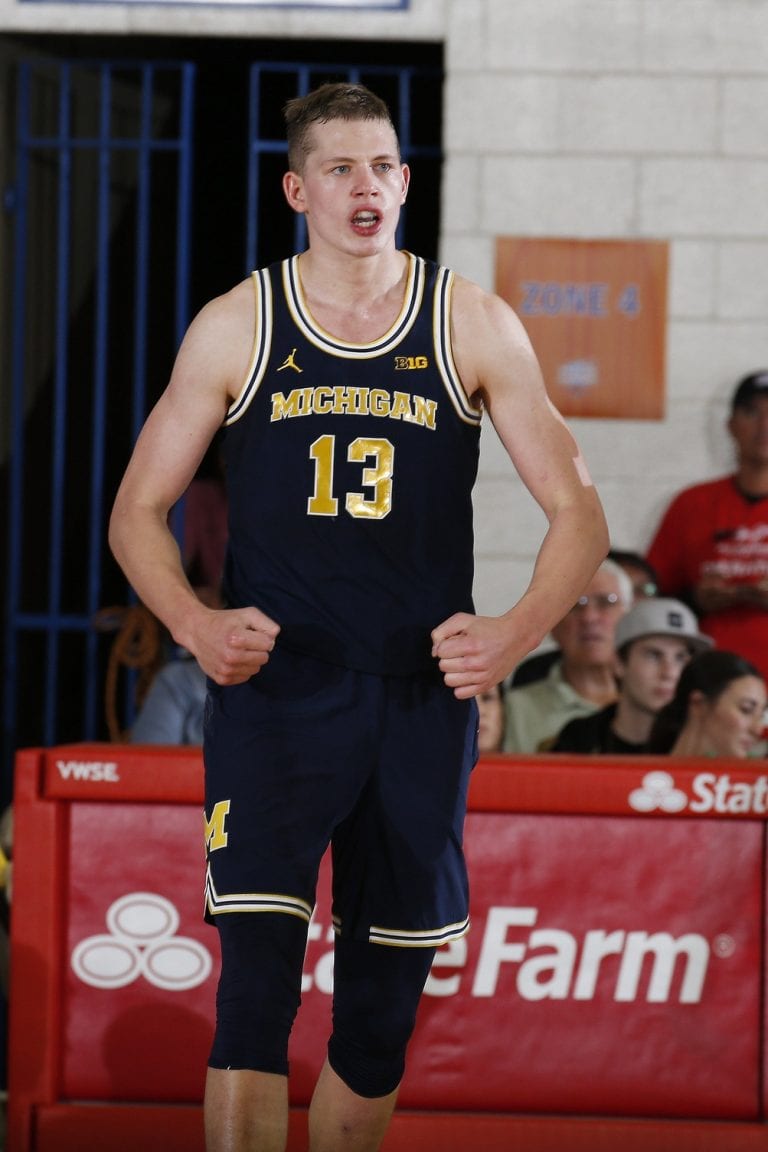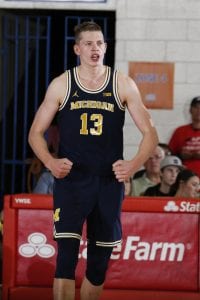 Believe it or not the last time these two teams met up was in the 1993 NCAA Championship that UNC won 77-71 on the heels of Chris Webber calling a time out that he did not have resulting in a technical foul and essentially clinching the game for North Carolina. Obviously none of the players on the court tonight were even alive back then, but it sets the stage for some drama in the 11/28 college basketball free pick nonetheless. Forget the Fab Five, this year's Michigan basketball team wants a win for nothing more than to push their record to 7-1 on the season.
UM has been favored in every game this year with their sole loss being a 75-77 last second loss to LSU in the first round of the Maui Invitational. The Wolverines have been 20+ point favorites in four of their seven games this season so tonight's matchup against the reining National Champions is definitely their biggest challenge. Michigan has the defense to keep it close, ranking 20th in the country in points allowed and has the offensive force of Charles Matthews and Moritz Wagner to get the outright win.
#13 Carolina Going to Be Playing Angry?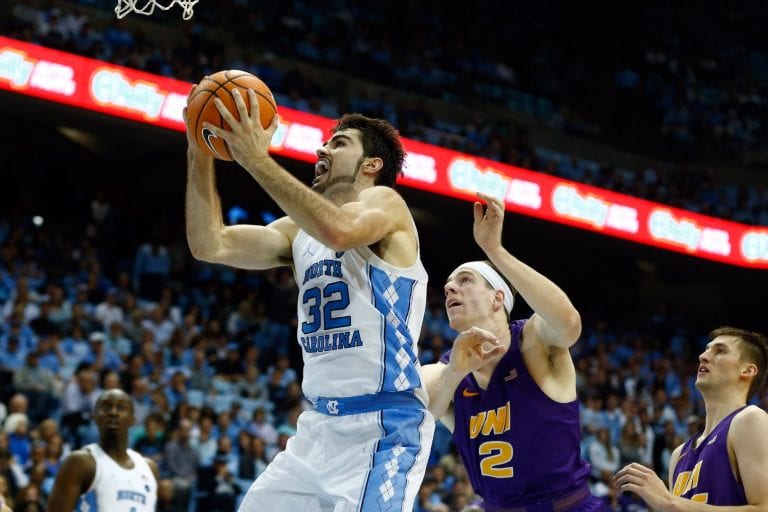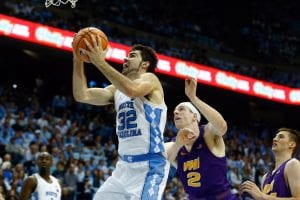 The Michigan defense will have to be good against UNC's offense that averages 84.8 points per game. Prior to the loss against MSU, North Carolina had scored 85+ points in each of their five games to start the year. The loss to Sparty, if anything, gives UM hope tonight. UNC shot below 25% from the field and was just 1-18 from three point range so the potent Heels offense can be tamed.
Four of the five UNC wins have been by 15 points or more but one has to wonder what effect that loss to Michigan State will have on North Carolina in the 11/29 college basketball free pick. Does UNC come out angry and blow Michigan out of the water – or do they play timid and with a lack of confidence after such a horrible offensive night last time out? Either way, a fast start by Michigan is key and it's possible against the Heels defense.
11/29 College Basketball Free Pick Betting
Oddsmakers opened this game at UNC -10.5 but it has since been lowered to -9.5. This is odd line movement considering the fact that nearly 65% of the bettors are liking the Heels at home. Michigan's resume isn't the best, but veteran UM coach John Beilein knows how to get his team 'up' for games like this. 9.5 is a lot of points – so take them.
Pick: Michigan Wolverines +9.5