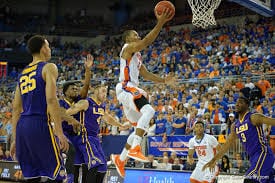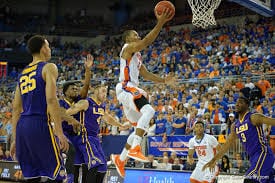 The Vanderbilt Commodores (8-10 Overall, 2-4 SEC) visit the #19 Florida Gators (14-4 Overall, 5-1 SEC). Vandy is 10th in the SEC while the Gators sit in third place, just behind #24 South Carolina and #5 Kentucky. In our Vanderbilt plays Florida college basketball free pick, the Gators are favored by 11.5 points.
Vanderbilt has lost four straight. Their last win was 80-61 against Auburn on Jan. 4. They then lost to Alabama 59-56, Kentucky 87-81, and Tennessee 85-75. Their last game was against Georgia on Jan. 17 when they lost to the Bulldogs 76-68.
The Gators had a solid winning streak going until they lost on the road to #24 South Carolina 57-52 in Jan. 17. Prior to that loss, they had won seven straight. They've handeld unranked SEC opponents fairly easily, beating Arkansas 81-72, Mississippi 70-63, and Tennessee 83-70. Their most recent wins include Alabama 80-67 on Jan. 10 and Georgia 80-76 in OT on Jan. 14.
Vanderbilt Commodores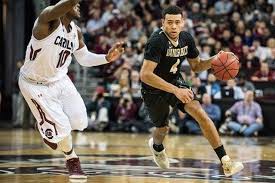 The Commodores are scoring a healthy 72.7 PPG. Guard Matthew Fisher-Davis leads the team in points, averaging 16.3 per game. He's a 42% field goal shooter and 40% three-point man. At 7-1, senior forward Luke Kornet is blocking 1.9 shots per game while scoring 13.6 points and bringing down 6.3 rebounds. Forward Jeff Robinson is good for 7.3 RPG and 10.4 points. Riley LaChance leads in assists with 4.1 while averaging 10.3 PPG.
One major problem is Vandy is allowing opponents 71.1 PPG. Stronger opponents are scoring more against them. The Commodores have solid rebounding, which should help them against the Gators.
#19 Florida Gators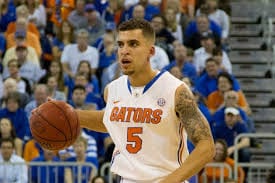 For the gators, 6-11 junior center John Egbunu is the top rebounder, bringing down 6.9 RPG while scoring 7.6 points. Forward Devin Robinson is good for 5.4 RPG and 11.2 PPG. Top scorer is KeVaughn Allen who's hitting for 13.2 PPG and knocking in 40% of his threes. Senior guard Canyon Barry is right behind him with 12.8 PPG.
The Gators are holding opponents to 66.6 PPG while 5.1 BPG and 8.4 SPG. Their defense can overwhelm weaker teams, tasking away numerous scoring opportunities.
Vanderbilt Plays Florida College Basketball Free Pick
The Commodores are committing two less fouls per game than the Gators and have a 5.5 percentage point edge. Still, that's not enough to make a difference. In our Vanderbilt plays Florida college basketball free pick, we choose the Gators at -11.5.
Vanderbilt Plays Florida College Basketball Free Pick: Florida -11.5