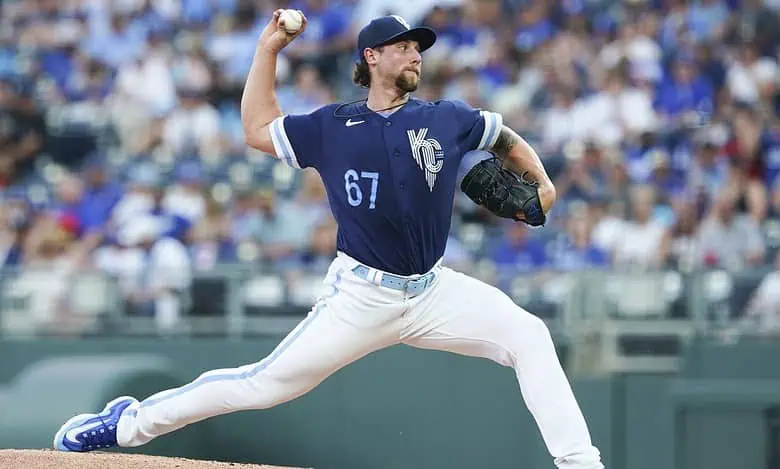 The MLB schedule is a bit light on Thursday compared to other days, but there are still some great betting options to look at. The Boston Red Sox host the Kansas City Royals in one such game, and this is one game to focus on.
It's been another miserable season for the Royals as they enter play in this game with a record of 37-79. Kansas City did pick up a win on Tuesday night in this series, but they have really struggled to win on the road.
Boston comes into this game with a record of 59-55, and they are still right in the middle of the playoff race in the American League. The Red Sox have gone just 2-3 in their last five games, and this is a game that they simply must win.
The Boston Red Sox are big moneyline betting favorites at -250 in this matchup, or you can also look at betting the run line of -1.5.
Royals Searching For Offense
The Kansas City Royals come into this game having a tough time scoring runs, and their team batting average of just .239 is a big reason why. Bobby Witt Jr. is leading the way with 20 home runs and 68 RBIs, but he needs some help from his teammates.
Kansas City just doesn't have a ton of power in the lineup, and that puts pressure on their starting pitchers. Alec Marsh will get the ball on Thursday night, and he has gone just 0-5 with a 6.75 ERA on the year.
The Royals don't do anything very well, and there is a reason that this team is more than 40 games under the .500 mark.
Paxton Pitching Well For Boston
James Paxton is set to be on the mound for the Boston Red Sox in this matchup, and he has gone 6-3 with a 3.60 ERA this season. Paxton was brought over to Boston to pitch in big games, and he has been delivering up to this point.
The Red Sox do have the ability to put up runs in a hurry, and that will be their focus in this matchup. Rafael Devers leads the team with 26 home runs and 79 RBIs, but he has also gotten plenty of help.
Boston has played their way into contention in the American League, but they now have to finish the run off.
Red Sox Roll to a Win
You are typically going to want to focus on the moneyline when betting on MLB, but going with the run line is the best option in this one. Kansas City just hasn't been a good offensive team this season, and scoring runs on Paxton won't be easy.
Boston has the ability to put up runs in a hurry, and that should take place in this game on Thursday night. The Royals just won't be able to keep up, and this is a situation where the game can get out of hand in a hurry.
Bet the Boston Red Sox at -1.5 as they beat the Royals by at least two runs on Thursday night.